Birdtours2Asia
Expert guided birding trips
Price according to number
of participants
Cost includes
all accommodation
transport
all meals and snacks
- all drinks -
all tips
guiding fees
entrance fees
Cost excludes
international flights
insurance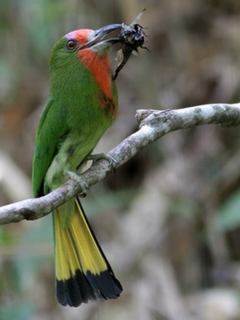 Red-bearded Bee-eater
B2A
Join us on a tour and you'll get
Top-quality holidays
Friendly & experienced leaders
Excellent itineraries & trip logistics
Comfortable high quality accommodations
All inclusive competitive tour prices
Small groups - size limit=6
Finest birding in Asia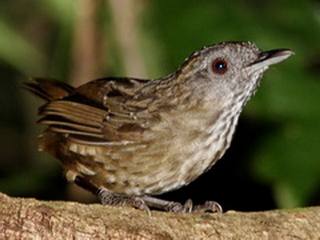 Streaked Wren Babbler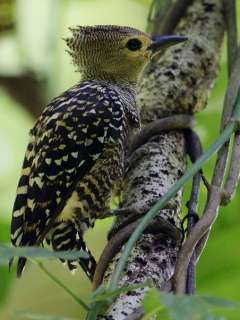 Buff-rumped Woodpecker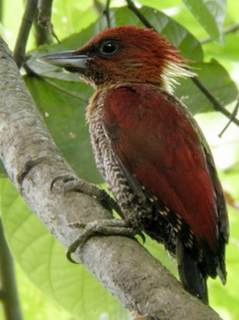 Banded Woodpecker
Black-crested Bulbul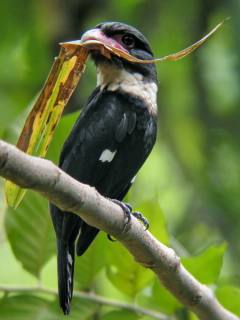 Dusky Broadbill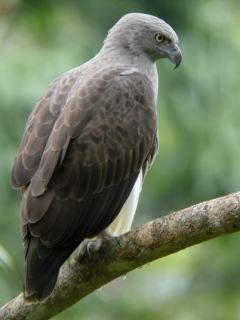 Lesser Fish Eagle

We power your vacation
B2A trips do
support
local guides and communities!
Copyright © Birding2asia

All rights reserved.
Birdwatching Southern Thailand - guided B2A trips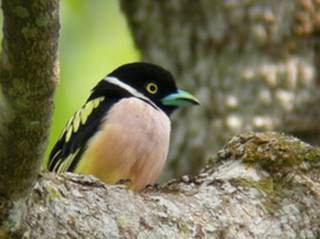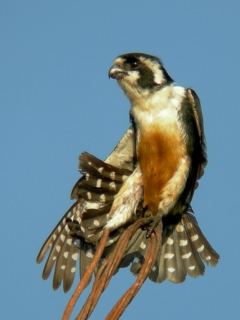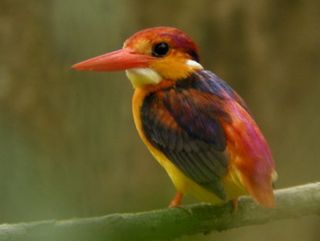 The itinerary of our new trips in Southern Thailand includes all the best forest birding sites within reach of Phuket on a trip of up to 10 days, to alternate with some excellent open country birding. The mangrove specialties are important target species on any South-Thailand trip and we visit both Krabi and Phang-nga mangrove forests to look for Mangrove Pitta, Brown-winged Kingfisher, Black-and-red Broadbill…
Departures possible April - June 2015 + Nov '15 onwards. Enquire info@birding2asia.com
A relatively unknown new birding site is included in this trip, -and-, might well end up 'the' highlight of the trip. In recent years, Krung Ching became famous, amongst locals at least, as an excellent spot to catch up with a number of rare forest birds. Malaysian Rail Babbler, Buffy Fish Owl, Lesser Fish Eagle, Hornbills incl. Black and White-crowned, both Chestnut-naped and White-crowned Forktails and a number of Sundaic Babblers and Woodpeckers feature regularly on any visit. Additionally, Krung Ching is now one of the better spots to catch up with a couple Trogons, both Diard's and Scarlet-rumped are seldom seen anywhere else in the region.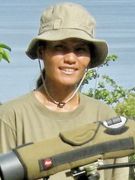 Our newest guided trips feature the expert leadership of Ms Punjaba Phetsi, a T.A.T. licensed birdwatching guide (TAT no 31-02503) to form a perfect team with your Birding2asia guide.
All the bird photographs on this page (aren't they superb!) were taken by Punjaba at the sites these trips will visit, and please do check her list of recent sightings at Krung Ching
or our trip report from April 2011. Scroll down for plenty more images.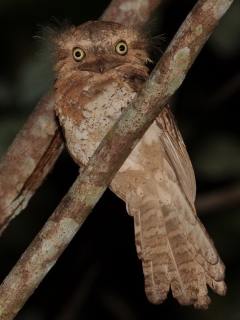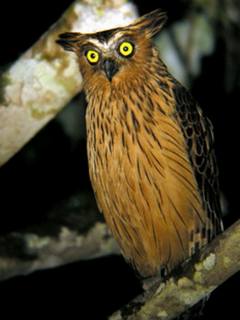 Brown Hawk Owl Javan Frogmouth Buffy Fish Owl
Not unimportant to note is that these trips start from Phuket, which makes them ideal to combine with your beach holiday, dive and snorkel trips or even a couple days shopping and nightlife on Phuket. Additionally, with a short flight to Bangkok, a 3 or 4 day extension will give you the opportunity to see Spoon-billed Sandpiper at Pak Thale and visit the superb Kaeng Krachan National Park.
B2A Southern Thailand trip report, March-April 2009.
B2A Peninsular Thailand April 2011 trip report.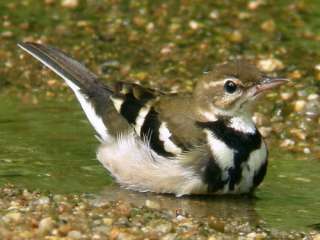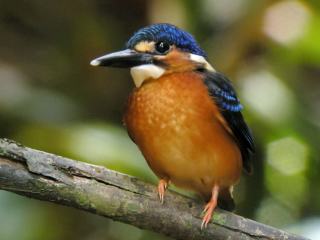 Forest Wagtail Blue-eared Kingfisher
Day 1
Arrival at Phuket airport or the end of your beach holiday for some initial birding on Phuket in the afternoon. This might include looking for Chinese Egrets if the tide is right or a look at the mangrove boardwalk for Mangrove Whistler and some more open country birding if time allows. Night on Phuket.
Day 2
An early start for birding at various spots en-route to Sri Phang-nga National park. Some of the regulars to expect are River and Grey-headed Lapwing, Yellow and Cinnamon Bittern, Purple Swamphen, Watercock, Starlings and Eastern Marsh Harrier. We'll also pop-up at Laem Pakarang for a few waders before heading to Sri Phang-nga National Park where we spend the rest of the afternoon birding in the forest. At dusk, a Rufous-collared Kingfisher showed up on a previous trip and we'll be looking for owls and frogmouths again in the evening. Both Javan (common) and Gould's (rare) Frogmouth have been recorded on B2A trips before.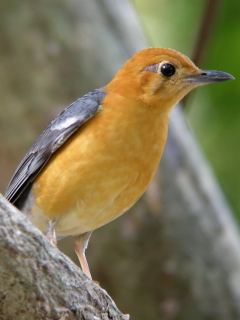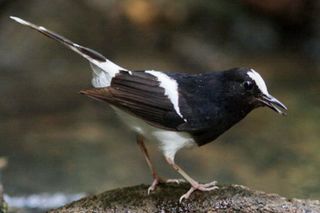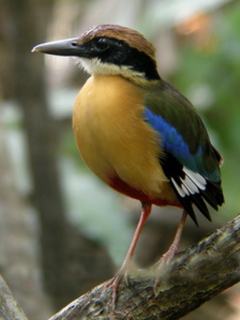 Orange-headed Thrush White-crowned Forktail Mangrove Pitta
Day 3
Full morning birding Khao Sok National Park. The track and trail from the HQ and campground vicinity provide some excellent forest birding. Some of the better species to look for are Blue-eared and Banded Kingfisher, Red-bearded Bee-eater and Wallace's Hawk Eagle. A host of other more common forest birds is guaranteed to keep you busy, Flowerpeckers, Sunbirds, a few Warblers and Babbler and plenty Bulbuls to test your ID skils… Afternoon transfer to accommodation near Krung Ching.
Day 4 + 5
Full days birding the trails and surroundings of the HQ at Krung Ching. The forest along the Waterfall trail in this National Park (Khao Lang NP) is extremely rich, no wonder we'll be on the lookout for quality bird species no less than…………too many to name here. Please check on Punjaba's recent sightings list to make your pick.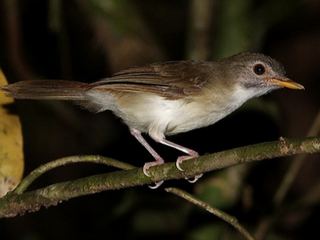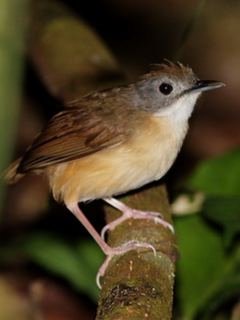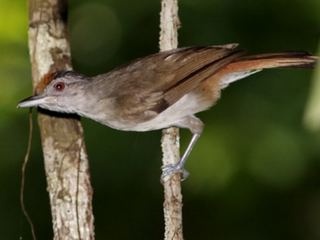 Krung Ching Babbler trio - Moustached Short-tailed Scaly-crowned
Day 6
Another full morning to spend at Krung Ching before our transfer to Morakot resort at Khao Nor Chuchi. Large-tailed Nightjar is common and can often be seen close to the resort. Dinner, as usual, is excellent at Morakot.
Day 7
Full day birding Khao Nor Chuchi. This is hard work on the trails and can be very slow but usually produces some very good species not found anywhere else. Some goodies to look for are Large Wren Babbler, Red-crowned Barbet, Puff-backed Bulbul, Chestnut-rumped Babbler and Black Magpie. Of course, we'll put in a decent effort to see Gurney's Pitta. Banded Pitta is fairly common but always hard to find, just some luck should do to run into one.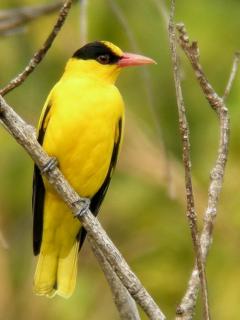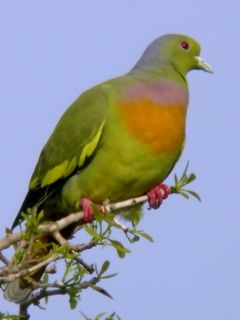 Not sure with the brown Babbler jobs above? More common and certain to add plenty colour to your trip -
Black-naped Oriole Orange-breasted Green Pigeon Chestnut-headed Bee-eater
Day 8
After another full morning in the forest at Khao Nor Chuchi, we'll head to Krabi to check on the mangroves. The boardwalk near the town is a good spot to look for Brown-winged Kingfisher, Black-and-red Broadbill, Ashy Tailorbird and sure enough Mangrove Pitta. I've also recorded Buffy Fish Owl, Ruddy Kingfisher, Chestnut-winged Cuckoo and Chestnut-bellied Malkoha here last spring. And yes, if that doesn't help still, we'll head out with a boat to explore the many mangrove lined channels. Night in Krabi.
Day 9
This morning in Krabi has a few options and we'll let us guide by the bird species we're still looking for. They're likely to include some of the mangrove specialties still so might check on them again although we have another chance at Phang-nga to catch up….or we might head for the nearby Wat Tham Suea which is a good spot for Streaked Wren Babbler. Also a boat trip out to the mudflats is a possibility for the wader enthusiasts, that is if the tides are right of course.
Transfer to Phang-nga after lunch. Manora forest park and/or Phang-nga mangroves are the sites to bird here and nearby is a good spot to look for Dusky Crag Martin and Rufous-bellied Swallow. Night in Phang-nga.
Day 10
Morning at Tone Pariwat Wildlife Sanctuary, which provides some nice roadside birding on the last kilometer to the HQ. Bird activity is usually very high here with plenty stuff to keep you busy birding throughout the morning. Quite a few good species can be found here and have included Whiskered Treeswift, Buff-rumped Woodpecker, Lesser Fish Eagle, Brown Barbet, Red-billed Malkoha, Mugimaki Flycatcher and Silver-rumped Needletail for us in the last spring season.
Transfer to Phuket for afternoon flights, or indeed, the start of your beach holiday.
Above is an example itinerary only. We can easily customize the schedule to cater to your needs. Trips can be shorter or longer, target mostwanted species or focus on certain sites. Trips can be booked private, or, if you are willing to share and cutcosts we might well advertise your confirmed trip for others to join. Flexibility is the key to the popularity of our trips.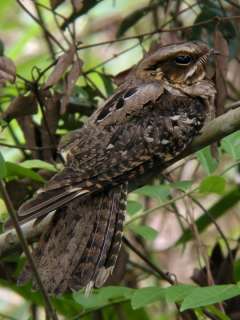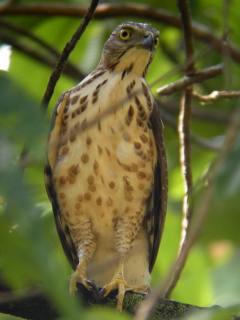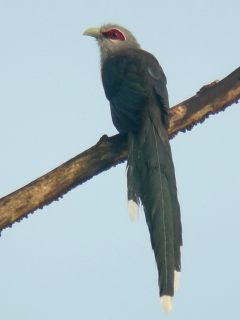 Large-tailed Nightjar Crested Goshawk Green-billed Malkoha
All photographs copyright Ms Punjaba Phetsi and Birding2asia.com