Where2watch
birds in Asia
Stijn De Win
Asia birding info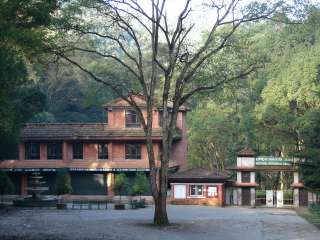 Botanical Garden Entrance
photo Stijn De Win
More info, less2read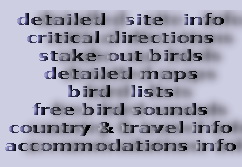 Where2watch
birds in Asia

We power your vacation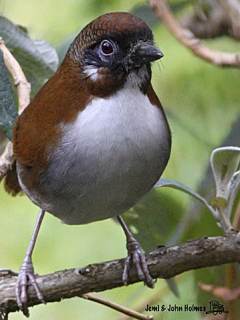 Grey-sided Laughingthrush
Thank you
for these superb photographs!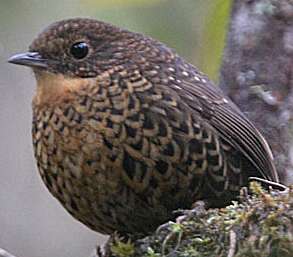 Scaly-breasted Wren Babbler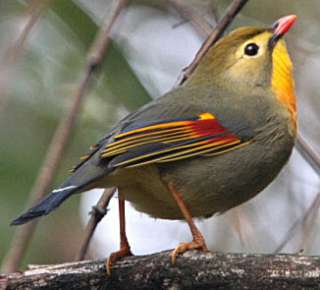 Red-billed Leiothrix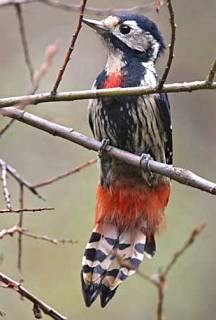 Crimson-breasted Woodpecker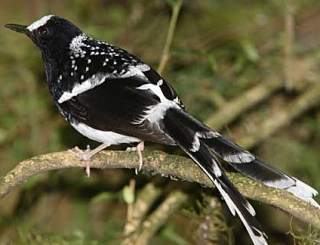 Spotted Forktail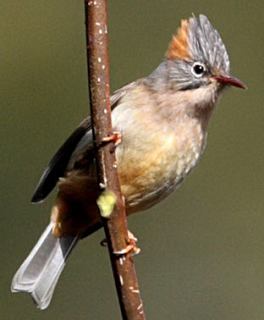 Rufous-vented Yuhina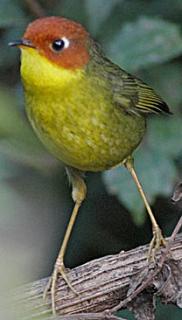 Chestnut-headed Tesia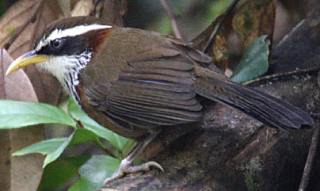 Streak-breasted Scimitar Babbler
Photo copyright John&Jemi Holmes
Pulchowki & Godaveri Botanical Garden

Best birding in the Kathmandu valley

Pulchowki, at 2780m, is the highest mountain on Kathmandu's southern valley rim. The steep slopes support some of the

last remaining intact forest in the greater valley area and provide excellent birding along an easily accessible dirt road

that leads all the way to the summit. GodaveriBotanical Garden and its surrounding woods, scrubs and cultivation sits at

the base of the mountain where a whole different set of birds will delight the day visitor from the Thamel tourist area in

the Kathmandu city centre.

Key species

Possible quality targets for this site are numerous so I keep to those which are the real goodies or birds that are

otherwise not often found on one of the main trekking areas in Nepal ;

Spiny Babbler (visit in spring), Hoary-throated Barwing, Grey-sided Laughingthrush (lower slopes), Cutia (difficult, on

higher part), Nepal Fulvetta (common), Spotted Forktail (garden and surroundings), Red-billed Blue Magpie (not seen on

trekkings, in the garden), Crimson-breasted Woodpecker (best near summit) and Darjeeling Woodpecker, Fire-tailed

Sunbird, Blue-naped Pitta (very rare), Hill Partridge, Ashy Wood Pigeon, Grey-bellied and Chestnut-headed Tesia, Brown

Bullfinch, Black-chinned Babbler.

Birding

Wander around the woods and scrubs of the Godaveri area and on the lower slopes of Pulchowki mountain proper where

the birdlife is pretty different than near the mountain summit which can be reached conveniently on a dirt track.

1 GodaveriBotanical Garden (entrance 100 NPR, 9am-5pm) has numerous un-kept areas and many big trees –in fact-

more than half of it is a wood really rather than a manicured garden which makes it a good place for birding.

2 Continue beyond the village and find your way through some fields to the start of a trail that runs along the base of a

hill and above the botanical garden. Quiet a few nice species can be found here in the secondary forest so this is

worth a look before the garden opens, as dawn is at 6am.

3 Proper trees are rare in the community forest (whoops!) but the shrubs and smallish trees on the hillsides here are the

place to look for Spiny Babbler. Visit in March-May when they sing in the mornings to make any fair chance to see

Nepal's only endemic here. The situation on access to visit this place is unclear. A signboard at the entrance of the

track suggests you need a permit to enter the 'forest' (he,he) but I've walked in without trouble. On another visit

a friendly guard (or so) accompanied me on the track but wouldn't let me go further in on the trail and I'm pretty sure

this wasn't about restricted access, just for the guy being scared for all the numerous Leopards and Tigers that roam

around the tiny bushes here…

Don't take my words in '3' not too serious would you? This is probably a nice project trying to reforest the place, just

that is was funny (NOT) to see how the 'community' was so busy to 'take out' the 'trees' on my last visit here!

Anyway, this site isn't worth really to go through any trouble for getting a permit to visit… Nepal has better Spiny

Babbler stake-out sites if you're desperate…

4 This road (asphalt) is a nice alternative to walk to the temple with significantly better birding than on the busy road

that runs along the school.

5 Huge, old trees surround the temple and make for a nice birding stop before heading up the trail and Pulchowki.

6 A well used trail (inclusive cut-out steps) starts at the back of the temple where you start climbing the mountain.

This is a short cut really for walking to the summit as the trail joins the main summit track (at approx. km 5) some

400 alti-m above the temple. The first part runs through severely degraded forest but it gets much better as you

climb. Once on the track you can choose, either continue up on the track to the summit which is another 10 km and

700 alti-m to climb, or turn right for a 5 km walk gently down to the main road at Godaveri, a circuit of about

4 hours at birding pace.

7 A 15 km track (paved first 2 km) leads up to the summit of Mt.Pulchowki, some 1100m higher than Godaveri. Birding

is good all along and with the altitude difference it is no wonder you'll see the birdlife changing all the time while

birding your way up (or preferably down) the mountain.

Most birders rent a 4WD vehicle in Kathmandu to get to the summit early, and then walk down birding along the track.

While this is certainly the best option, it isn't the cheapest however, especially if travelling alone so it is useful to

mention that I've walked myself all the way up to the summit on the track in about 6 hours, with birding along. Back

down took 3 hours, with little birding along the way. Other non-birders walked up that day in 4 hours. Taking the

short cut on the trail described in '6' might also save an hour, and approx. 3 km walking, it's a lot steeper though.

NOTE : You might have noticed –I haven't described much exact spots in where to see particular species this time.

Well, there's a good reason for it as Godaveri and Pulchowki are sites where, at the right altitude and habitat, any species

can turn up anywhere. It just makes little sense to go describe certain species in particular spots. The fact that these sites

are best visited in winter or early spring adds to this as many birds move around in flocks at this time of year. Just visit

any of the places described above, run into a flock and keep busy with identifying a species or 20! If you're after any

particular target species, check your field guide for the right altitude and hang around there. The summit is at 2780m

with Godaveri at 1680m.

Getting there

Godaveri is best reached by taxi from Thamel. ('The' tourist area in Kathmandu city where you will most likely stay.)

All taxi drivers know the place and a price of 800 NPR for a one-way run can fairly easily be negotiated with moderate

bargaining skills. While getting there on public transport is a pain, it's pretty ok for the return journey. Hop on one of the

minibuses that regularly depart from 'P' on my map. Or start walking on the road towards Kathmandu and flag down

any passing bus… This will bring you for just a few Rupees to the LagankhetBusPark in Kathmandu. This is still approx.

8 km from Thamel and getting there on a public bus is complicated with a few necessary stops and changing of busses.

Take a taxi instead which from here should not cost more than 200 NPR.

Alternatively, charter a taxi for a day. Inclusive of waiting time this will cost approx. 1200 NPR (6am-afternoon) with

1500 NPR fair for dawn to dusk.

To get to the summit of Pulchowki on motorized transport you'll need to charter a 4WD (necessary!) in a travel agency in

Kathmandu. Plenty taxi's in the streets of Kathmandu but no 4WD's for instant hire, so make reservations the day before.

More and more sturdy motorbikes fill the streets of Kathmandu year by year but I've never seen one acting as a motor-

taxi. It would be the perfect way to reach the summit for a single birder travelling on a budget though. Perhaps you can

try and ask around to find a guy willing to take you on his bike…?

Accommodation & food

There is nothing on Mt.Pulchowki, bring all supplies. Godaveri village has some basic restaurants and shops, very nice to

get some cold drinks but it's possibly best to bring lunch from Thamel.

I've seen a pretty decent looking hotel about 1 km from Godaveri on the road back to Kathmandu, on the right side going

to the city. It might be a perfect base if you wish to visit for several days, didn't check it out myself though.

Notes & info

- Pulchowki is designated as a conservation area of 15.000 ha.

- The best time to visit is October to April-May. (dry season)

- No entrance fee except for the Botanical Garden (100 NPR)

- The area has leeches in the wet season. Plenty birding from the summit track though, if you want to avoid these.

- Pulchowki is a very bird-rich area where high day species lists are the norm. Huge flocks can contain numerous species.

- This is a very safe area to visit, no problem to wander around on your own. But keep to the trail/track please.

- There is a military installation on the summit. Use common sense here; keep to the track (Signs warn about mines in

the forest!), don't photograph any military equipment etc…. At the end of the track is a guarded gate to the military

base where you can ask permission to enter if you wish soak up the view from the summit on a clear day.

- There's another 1 or 2 viewpoints along the last part of the summit track where you'll have fantastic views of the

Himalayas inclusive a distant view of Everest on clear days. A clear view in the afternoon is as rare as finding Blue-

naped Pitta on Pulchowki so be there in the morning for the view. Then get the Pitta in the evening…mmm…didn't

work? Consider a visit to Tam Dao in Vietnam then.

205 species, 01 endemics, 03 near-endemics, 00 threatened species (List updated 13 April 2013)

This bird list is best viewed using Internet Explorer on a speedy connection.

Feel free to print your checklist for use in the field.

Other wildlife

-If you see any other mammals then Orange-bellied Himalayan Squirrel or if you're a bit more lucky Yellow-throated

Marten, let me know!

-Just a few of numerous butterfly species seen in the area; Russet Percher, Nettle-tree Butterfly,

Peacock Pansy, Large Tortoiseshell, Blue Admiral, Hewitson's Dull Oakblue.

-The end of the wet season in September sees a weird phenomenon happening on Pulchowki as millions of some

huge species of earthworm come out on the summit track. In places they literally fall in bunches from the roadside banks,

you see patches of them lying 10 cm thick, you hear and smell them, you'll walk on them as there's no way around on

the track…I'm not kidding, it would make for a good setting for a horror movie or fear factor thing! Please get me my

snakes, leeches and a Tiger of 2 in the forest rather than this…hehehe.

Trip reports & articles

-Visit Surfbirds etc. for the regular trip reports.

-I didn't came along any other outstanding or real interesting articles or reports about this particular birdwatching site in

my search on the internet.

Let me know about any you find…in the mean time…the medal of honour goes to… 'click here'. Mwaaahh…and thanks for

visiting this page.

This information page published on 16th November 2008 by Stijn De Win © www.birding2asia.com Updated 13 April 2013
Copyright © Birding2asia.com

All rights reserved.