Birdtours2asia
Expert guided birding tours
We power your vacation
Thailand Nov. 2008 tour report.
Thailand guided trip report, Dec, 08.
Birdtours2asia
Join us on a tour and you'll get
Top-quality holidays
Friendly & experienced leaders
Excellent itineraries & trip logistics
Comfortable high quality accommodations
All inclusive competitive tour prices
Small groups - size limit=6
Finest birding in Asia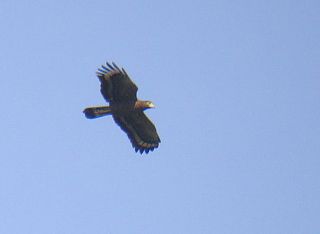 Philippine Serpent Eagle -Subic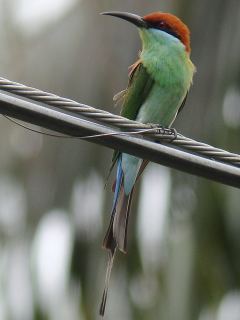 Blue-throated Bee-eater -Subic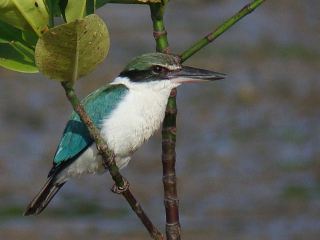 Collared Kingfisher -Subic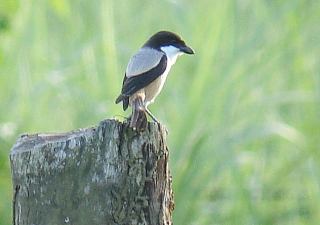 Long-tailed Shrike -Mt. Makiling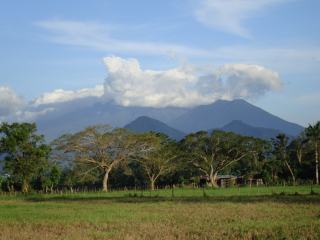 Scenery near Mt. Makiling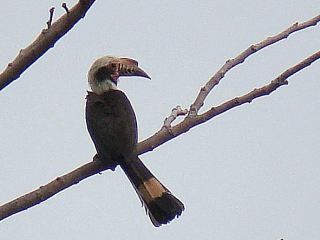 Luzon Hornbill -Subic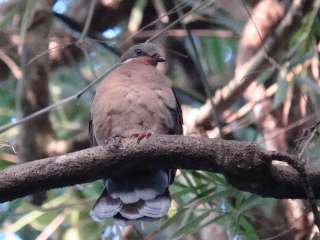 White-eared Dove -Subic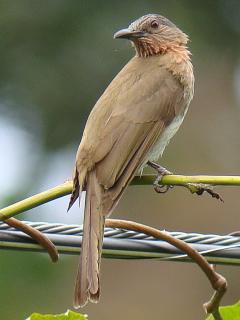 Philippine Bulbul -Subic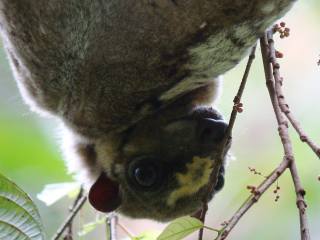 Philippine Colugo -Bohol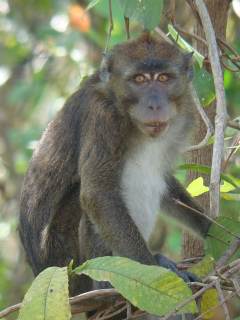 Philippine Maqacue -Subic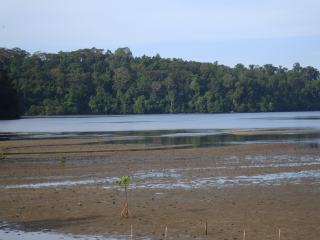 View on the forest from the
Mangrove Walk at Subic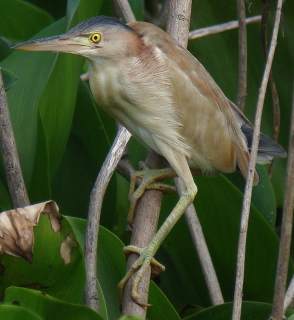 Yellow Bittern -Candaba Marsh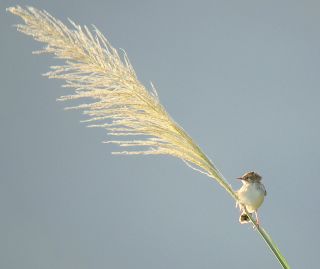 Zitting Cisticola -Cebu
All birds photographed 'on tour'
are opportunity shots by
Stijn De Win
Copyright © Birding2asia.com

All rights reserved.
Tour report - bird list Back to trip report ; page 1 - page 2

Philippines

Luzon, Bohol & Cebu

23 February – 5 March 2009 Reports 2010 2011 2012a 2012b

Grey Heron Ardea cinerea

Candaba Marsh

Purple Heron Ardea purpurea

Breeding Candaba Marsh

Intermediate Egret Egretta intermedia

Candaba, en-route on Luzon and Bohol

Little Egret Egretta garzetta

Candaba, Bohol and Cebu

Chinese Egret Egretta eulophotes Vulnerable (VU)

1 bird seen very well near Baclayon on Bohol

Chinese Pond-Heron Ardeola bacchus

2 birds seen at Candaba Marsh

Cattle Egret Bubulcus ibis

common

Striated Heron Butorides striata

2 seen near Tagbilaran on Bohol

Black-crowned Night-Heron Nycticorax nycticorax

Breeding colony at Candaba Marsh

Rufous Night-Heron Nycticorax caledonicus

A juv. bird seen near Tagbilaran on Bohol.

Yellow Bittern Ixobrychus sinensis

10+ birds seen at Candaba Marsh

Cinnamon Bittern Ixobrychus cinnamomeus

A single bird seen at Candaba Marsh

Philippine Duck Anas luzonica Vulnerable (VU) Country endemic

Numbers seen at Candaba Marsh, 6 at Subic on 24th with approx. 10 on 25th

Tufted Duck Aythya fuligula

About 50 at Candaba Marsh

Osprey Pandion haliaetus

1 seen overhead at entrance to Hill 394 track, Subic

Brahminy Kite Haliastur indus

common at Subic, only 1 seen on Bohol

Philippine Serpent-Eagle Spilornis holospilus Country endemic

Seen daily at Subic, Mt.Makiling, few on Bohol

Besra Accipiter virgatus

Seen at Subic and Rajah Sikatuna NP on Bohol

Philippine Hawk-Eagle Spizaetus philippensis Vulnerable (VU) Country endemic

1 seen near hill 394 at Subic

Pinsker's Hawk-Eagle Spizaetus pinskeri Vulnerable (VU) Country endemic

1 at Rajah Sikatuna, Bohol

Philippine Falconet Microhierax erythrogenys Country endemic

Daily seen at Subic with up to 4 birds on 24th

Eurasian Kestrel Falco tinnunculus

1 seen from the plane at Manila airport

Peregrine Falcon Falco peregrinus

1 at Subic

Blue-breasted Quail Coturnix chinensis

1 male seen very well with 2 females at Cebu south reclamation area

Red Junglefowl Gallus gallus

Subic, only once heard at Rajah Sikatuna NP on Bohol

Spotted Buttonquail Turnix ocellatus Country endemic

Great looks of 1 bird out on the track at Subic, brief scope views at Mt.Makiling

Buff-banded Rail Gallirallus philippensis

2 birds at Los Banos

Barred Rail Gallirallus torquatus Near-endemic

1 seen at Candaba, 1 at Subic, 2 Mt. Makiling and 2 on Cebu

Plain Bush-hen Amaurornis olivacea Country endemic

2 seen at Subic

White-breasted Waterhen Amaurornis phoenicurus

1 at Candaba Marsh

Ruddy-breasted Crake Porzana fusca

1 seen briefly at Candaba Marsh

White-browed Crake Porzana cinerea

1 seen briefly at Candaba Marsh

Purple Swamphen [Philippine] Porphyrio porphyrio

Approx. 10 birds at Candaba

Common Moorhen Gallinula chloropus

5 at Candaba Marsh

Oriental Pratincole Glareola maldivarum

1 at Candaba and seen migrating over forest at Subic with 4 birds on 24th and 1 on 25th

Black-bellied Plover (Grey Plover) Pluvialis squatarola

2 seen near Baclayon on Bohol

Little Ringed Plover Charadrius dubius

10+ on Cebu, at South Reclamation Project

Snowy Plover (Kentish) Charadrius alexandrinus

Few on Bohol, 50+ on Cebu

Lesser Sandplover Charadrius mongolus

Few seen on Bohol

Common Snipe Gallinago gallinago

2 seen at Candaba

Whimbrel Numenius phaeopus

2 seen on Bohol near Tagbilaran

Common Sandpiper Actitis hypoleucos

Candaba and Bohol

Grey-tailed Tattler Tringa brevipes

1 bird seen on 2 dates on Bohol, near Tagbilaran and Baclayon

Marsh Sandpiper Tringa stagnatilis

small group in flight seen on Cebu

Wood Sandpiper Tringa glareola

approx. 10 birds at Candaba

Red-necked Stint Calidris ruficollis

100+ at Cebu South Reclamation Project

Black-headed Gull Larus ridibundus

Approx. 20 birds at Cebu harbour

Whiskered Tern Chlidonias hybrida

Candaba, en-route on Luzon and Bohol

Common Tern Sterna hirundo

Few at Cebu harbour

Red Collared-Dove Streptopelia tranquebarica

2 at Candaba Marsh

Spotted Dove Streptopelia chinensis

Candaba and Cebu

Emerald Dove Chalcophaps indica

Seen at Subic and Mt.Makiling, heard only on Bohol

Zebra Dove Geopelia striata

small numbers throughout

White-eared Dove Phapitreron leucotis Country endemic

Seen at Subic, Mt.Makiling, Rajah Sikatuna NP and Tabunan

Amethyst Dove Phapitreron amethystina Country endemic

1 at Subic

Pink-necked Pigeon Treron vernans

10+ birds near Tagbilaran on Bohol on 28th

Pompadour Green-Pigeon [Philippine] Treron pompadora

Fairly common at Subic, heard on Bohol and 2 at Tabunan

Yellow-breasted Fruit-Dove Ptilinopus occipitalis Country endemic

Good looks at Subic, heard on Mt.Makiling and at Rajah Sikatuna NP

Black-chinned Fruit-Dove Ptilinopus leclancheri Near-endemic

Rajah Sikatuna NP and Loboc Watershed Reserve on Bohol.

Green Imperial-Pigeon Ducula aenea

Common at Subic and few seen Rajah Sikatuna NP

Guaiabero Bolbopsittacus lunulatus Country endemic

Only seen at Subic where common, with great looks at 2 perched birds on 25th

Green Racquet-tail Prioniturus luconensis Vulnerable (VU) Country endemic

4 birds seen both perched and in flight on 25th at Subic

Blue-naped Parrot Tanygnathus lucionensis Near-threatened (NT) Near-endemic

Numbers seen and photographed at Subic.

Philippine Hanging-Parrot (Colasisi) Loriculus philippensis Country endemic

Seen at Subic with 2 birds perched on 23rd, heard Makiling, Bohol and Tabunan

Philippine Hawk-Cuckoo Cuculus pectoralis Country endemic

1 bird seen when it came in to tape, showing briefly 5 times at Subic on 26th,

heard Mt. Makiling and Rajah Sikatuna NP

Brush Cuckoo (Rusty-breasted Cuckoo) Cacomantis variolosus

1 seen on Bohol, heard at Tabunan forest on Cebu

Philippine Drongo-Cuckoo Surniculus velutinus Country endemic

Only at Rajah Sikatuna NP on Bohol

Asian Koel Eudynamys scolopaceus

only at Subic

Red-crested Malkoha Phaenicophaeus superciliosus Country endemic

Seen daily at Subic and 2 birds seen at Mt.makiling

Scale-feathered Malkoha Phaenicophaeus cumingi Country endemic

1 calling bird seen on the 25th at Subic

Rufous Coucal Centropus unirufus Near-threatened (NT) Country endemic

Easy at Subic this time with different groups encountered daily; at hill 394, track to Boton Falls,

road to hospital, road to Water Station.

Black-faced Coucal Centropus melanops Country endemic

Great looks at 1 bird on 3th March at Rajah Sikatuna NP Bohol

Philippine Coucal Centropus viridis Country endemic

Common at Subic where seen daily, heard on Bohol and at Tabunan.

Lesser Coucal Centropus bengalensis

1 seen at Candaba Marsh

Everett's Scops-Owl Otus everetti Country endemic

1 at Rajah Sikatuna NP

Philippine Hawk-Owl Ninox philippensis Country endemic

1 seen at Subic on 24th with another bird calling nearby, 2 heard at Subic on 25th and

heard at Rajah Sikatuna on 3th March.

Philippine Frogmouth Batrachostomus septimus Country endemic

1 at Rajah Sikatuna NP Bohol.

Great Eared-Nightjar Eurostopodus macrotis

Great looks at Subic on 25th, heard on 24th Subic, one on Bohol.

Philippine Nightjar Caprimulgus manillensis Country endemic

Great looks of 2 birds sitting on the road in the car headlights at Subic on 25th.

Glossy Swiftlet Collocalia esculenta

Common and seen on all tour dates.

Pygmy Swiftlet Collocalia troglodytes Country endemic

Seen at Rajah Sikatuna on Bohol and Tabunan on Cebu.

Uniform Swiftlet Aerodramus vanikorensis

Seen only once, Loboc Watershed Reserve, Bohol.

Purple Needletail Hirundapus celebensis Near-endemic

Singles seen at Subic and Cebu.

Asian Palm-Swift Cypsiurus balasiensis

Mt.Makiling and Bohol.

Whiskered Treeswift Hemiprocne comata

Subic and Loboc Watershed Reserve

Philippine Trogon Harpactes ardens Country endemic

A male seen in the scope at Mt.Makiling, a pair seen very well inclusive mating at Rajah Sikatuna NP Bohol

with more birds heard in the area.

Common Kingfisher Alcedo atthis

Candaba, Subic and Bohol.

Indigo-banded Kingfisher Alcedo cyanopectus Country endemic

We found 1 at Los Banos, Makiling.

Silvery Kingfisher Alcedo argentata Vulnerable (VU) Country endemic

1 bird seen on 1st March with a pair on 3th at the same spot near Rajah Sikatuna NP, Bohol

White-throated Kingfisher Halcyon smyrnensis

Seen Subic and Mt.Makiling

Rufous-lored Kingfisher Todiramphus winchelli Vulnerable (VU) Country endemic

A female seen in the scope on 3th March at Rajah Sikatuna NP, heard on 2nd March.

Collared Kingfisher Todiramphus chloris

Common at Subic, Bohol and Cebu

Spotted Kingfisher Actenoides lindsayi Country endemic

Heard at Subic on 24th and scope views of one at Mt.Makiling on 27th.

Blue-throated Bee-eater Merops viridis

Common at Subic

Blue-tailed Bee-eater Merops philippinus

Candaba and Bohol

Luzon Hornbill Penelopides manillae Country endemic

Seen at Subic on 2 dates, heard Mt.Makiling

Samar Hornbill Penelopides samarensis Country endemic

Seen on 2 dates in the same spot (fruiting tree) at Rajah Sikatuna NP, Bohol.

Coppersmith Barbet Megalaima haemacephala

Subic, Mt.Makiling and Tabunan

Philippine Woodpecker Dendrocopos maculatus Country endemic

Several sightings at Subic and heard only Mt.Makiling.

White-bellied Woodpecker Dryocopus javensis

Seen daily at Subic, heard on Bohol.

Luzon Flameback Chrysocolaptes haematribon Country endemic

A few sightings daily Subic

Buff-spotted Flameback Chrysocolaptes lucidus Country endemic

1 seen on Bohol

Sooty Woodpecker Mulleripicus funebris Country endemic

Subic, 2 seen on 23th and 1 on 25th.

Visayan Broadbill Eurylaimus samarensis Vulnerable (VU) Country endemic

heard at Rajah Sikatuna

Azure-breasted Pitta Pitta steerii Vulnerable (VU) Country endemic

Great views of 1 bird at Rajah Sikatuna NP, Bohol, on 1st March.

Red-bellied Pitta Pitta erythrogaster

1 at Mt.Makiling.

Barn Swallow Hirundo rustica

Seen on all dates.

Pacific Swallow Hirundo tahitica

Common and seen on most dates.

Striated Swallow Cecropis striolata

Subic, Mt.Makiling and Bohol.

Eastern Yellow Wagtail Motacilla tschutschensis

2 at Candaba Marsh, 5+ on Bohol and at least 500 birds around at Cebu South Reclamation Project.

Grey Wagtail Motacilla cinerea

2 birds seen at Mt.Makiling

Bar-bellied Cuckoo-shrike Coracina striata

Common at Subic but only heard on Bohol.

Blackish Cuckoo-shrike Coracina coerulescens Country endemic

2 birds seen Subic on 25th.

Pied Triller Lalage nigra

Common on Bohol with 5 birds at Tabunan-Cebu.

Ashy Minivet Pericrocotus divaricatus

Small groups encountered at both Subic and Mt.Makiling.

Yellow-wattled Bulbul Pycnonotus urostictus Country endemic

1 bird seen on 2 dates at Rajah Sikatuna NP.

Yellow-vented Bulbul Pycnonotus goiavier

Common and seen on all dates on Luzon.

Philippine Bulbul Ixos philippinus Country endemic

Common throughout

Blue Rock-Thrush Monticola solitarius

1 bird seen at Subic on 25th.

Ashy Thrush Zoothera cinerea Country endemic

1 seen briefly Mt. Makiling

Eyebrowed Thrush Turdus obscurus

1 seen and more heard at Tabunan forest-Cebu.

Zitting Cisticola Cisticola juncidis

Seen at Candaba and on Cebu.

Oriental Reed-Warbler Acrocephalus orientalis

Candaba and on Cebu.

Philippine Tailorbird Orthotomus castaneiceps Country endemic

Subic.

Rufous-fronted Tailorbird Orthotomus frontalis Country endemic

Rajah Sikatuna.

Gray-backed Tailorbird Orthotomus derbianus Country endemic

Brief views Mt.Makiling

Yellow-breasted Tailorbird Orthotomus samarensis Near-threatened (NT) Country endemic

Good looks at a male on 1st March at Rajah Sikatuna NP-Bohol, more heard.

Arctic Warbler Phylloscopus borealis

Mt.Makiling and Bohol.

Philippine Leaf-Warbler Phylloscopus olivaceus Country endemic

Seen twice on Bohol.

Tawny Grassbird Megalurus timoriensis

2 birds seen at Tabunan-Cebu.

Striated Grassbird Megalurus palustris

Candaba, Mt.Makiling and Cebu

Grey-streaked Flycatcher Muscicapa griseisticta

Subic, Mt.Makiling and Bohol.

Mangrove Blue-Flycatcher Cyornis rufigastra

3 birds seen at Tabunan on Cebu.

Oriental Magpie-Robin Copsychus saularis

Seen on Bohol only.

White-browed Shama Copsychus luzoniensis Country endemic

Brief views of 1 bird at Subic on 24th with great looks at a pair on 25th, heard only Mt.Makiling.

Black Shama Copsychus cebuensis Endangered (EN) Country endemic

1 bird seen at Tabunan forest Cebu and more birds heard.

Blue Fantail Rhipidura superciliaris Country endemic

Seen on 2 dates at Rajah Sikatuna NP on Bohol.

Pied Fantail Rhipidura javanica

Seen Candaba, Subic and Cebu

Black-naped Monarch Hypothymis azurea

Seen at Rajah Sikatuna and Tabunan.

White-vented Whistler Pachycephala homeyeri Country endemic

1 seen very well at Tabunan -Cebu.

Yellow-bellied Whistler Pachycephala philippinensis Country endemic

A few sightings on Bohol.

Striated Wren-Babbler (Streaked Ground-Babbler) Ptilocichla mindanensis Country endemic

The same pair seen on 2 dates at Rajah Sikatuna NP.

Black-crowned Babbler Stachyris nigrocapitata Country endemic

3 birds seen on 1ste March with another 4 on 3rd at Rajah Sikatuna NP.

Brown Tit-Babbler Macronous striaticeps Country endemic

Several sightings at Rajah Sikatuna NP

Golden-bellied Gerygone Gerygone sulphurea

Seen at Candaba and Subic, heard on Bohol

Elegant Tit Pardaliparus elegans Country endemic

A pair seen at Mt.Makiling and at Tabunan.

Stripe-sided Rhabdornis Rhabdornis mysticalis Country endemic

Seen daily at Subic and Mt.Makiling

Plain-throated Sunbird Anthreptes malacensis

Seen at Subic and Mt.Makiling

Purple-throated Sunbird Leptocoma sperata

Seen Mt.Makiling and Bohol

Flaming Sunbird Aethopyga flagrans Country endemic

Seen Mt.Makiling

Olive-backed Sunbird Cinnyris jugularis

Subic, Bohol and Tabunan

Metallic-winged Sunbird Aethopyga pulcherrima Country endemic

1 bird seen at Rajah Sikatuna -Bohol.

Handsome Sunbird Aethopyga bella Country endemic

1 seen on Mt.Makiling

Eastern Crimson Sunbird Aethopyga siparaja

1 or 2 birds seen at Tabunan - Cebu.

Striped Flowerpecker Dicaeum aeruginosum Country endemic

1 seen at Rajah Sikatuna NP

Bicolored Flowerpecker Dicaeum bicolor Country endemic

2 males and a female seen on Mt.Makiling, 7 birds near a fruiting tree at Loboc

Watershed Reserve on Bohol and 1 seen at Rajah Sikatuna NP

Red-striped Flowerpecker Dicaeum australe Country endemic

Seen Mt.Makiling, Rajah Sikatuna NP, Loboc Watershed Reserve and Tabunan.

Buzzing Flowerpecker Dicaeum hypoleucum Country endemic

Seen at Rajah Sikatuna

Orange-bellied Flowerpecker Dicaeum trigonostigma

2 birds seen at Loboc Watershed Reserve on Bohol.

Pygmy Flowerpecker Dicaeum pygmaeum Country endemic

1 bird seen at Mt.Makiling

Lowland White-eye Zosterops meyeni Near-endemic

Around 10 birds seen near Baloy beach -Subic on 26th.

Philippine Oriole Oriolus steerii Country endemic

1 bird seen in a fruiting tree at Rajah Sikatuna NP on 3rd March.

White-lored Oriole Oriolus albiloris Country endemic

1 bird at Subic

Black-naped Oriole Oriolus chinensis

Fairly common with numerous sightings.

Philippine Fairy-bluebird Irena cyanogastra Country endemic

Seen very well on 2 dates at Rajah Sikatuna NP.

Brown Shrike Lanius cristatus

Seen daily.

Long-tailed Shrike Lanius schach

Candaba and Mt.Makiling.

Balicassiao Dicrurus balicassius Country endemic

Seen at Subic and Mt.Makiling, White-bellied at Tabunan.

Spangled Drongo Dicrurus bracteatus

Daily seen on Bohol.

White-breasted Woodswallow Artamus leucorynchus

common

Large-billed Crow Corvus macrorhynchos

Common on Luzon only.

Asian Glossy Starling Aplonis panayensis

2 birds seen at Subic, 10000+ birds coming into the roost at Tagbilaran on Bohol were spectacular,

also few seen at Tabunan.

Coleto Sarcops calvus Country endemic

Daily seen in good numbers at Subic, 30+ birds in and near a fruiting tree at Loboc Watershed Reserve on Bohol.

Crested Myna Acridotheres cristatellus

Subic

Eurasian Tree Sparrow Passer montanus

common

Chestnut Munia Lonchura atricapilla

Common at Candaba and on Bohol, few on Cebu.

Java Sparrow Padda oryzivora Vulnerable (VU) Introduced

3 birds seen at South Reclamation Project on Cebu