Indonesia; The Lesser Sundas


Flores, Komodo, Timor and Sumba


Photo gallery; appendix to our Lesser Sundas Tour Page

July - August 2015 ; Tour report and bird list. Sept '15 ; Tour bird list.
Available; 23 July - 9 August 2018.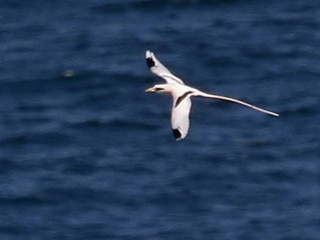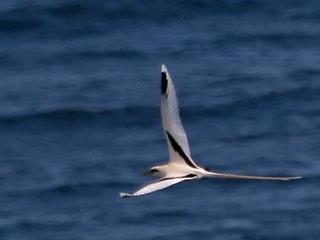 Bali is a rather perfect place to start and end a birding tour. Apart from holiday opportunities it may add these gorgeous White-tailed Tropicbirds to your list if you have a few hours to spare out of the Denpasar/Kuta airport and hotel area.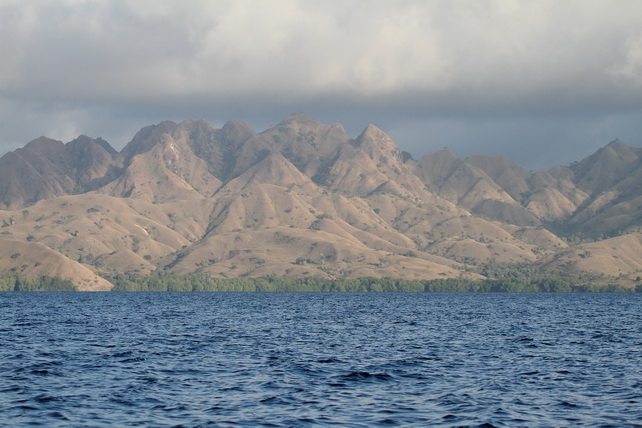 We visit Komodo early on the tour. Can't wait to be back for some superb scenery, Yellow-crested Cockatoos, the Dragons, snorkeling...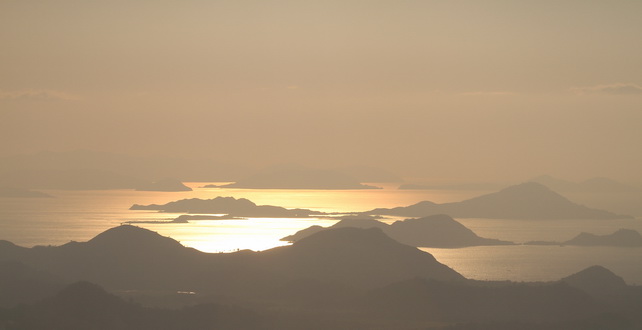 Sunset over the Komodo islands as seen from the mountains on our way back from birding at Puarlolo.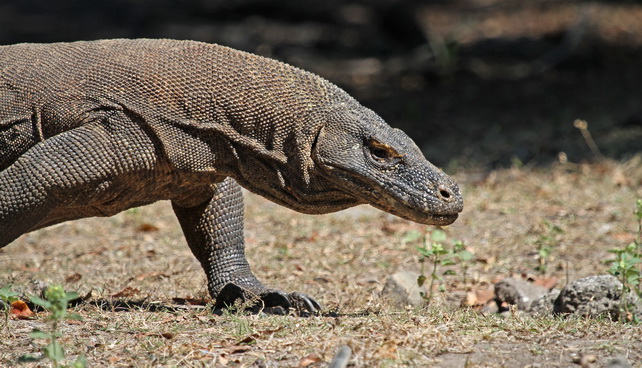 Very impressive and a little dangerous when on the move...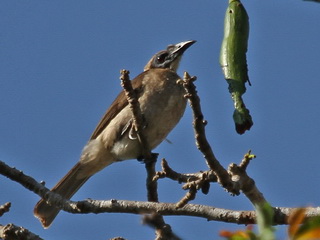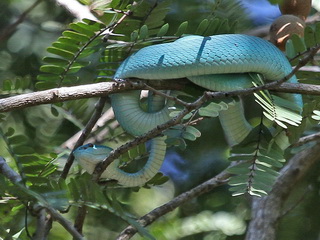 The Helmeted Friarbird is common on Komodo. More of a surprise find was this Green Tree Viper.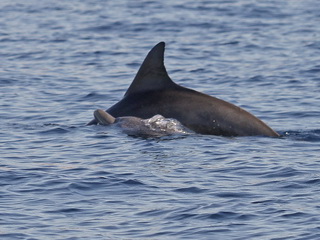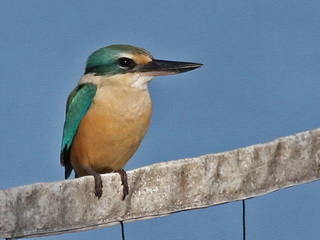 Seen on our Komodo speedboat crossing; a group Indo-pacific Bottlenosed Dolphins.
Sacred Kingfisher in early morning light; photographed from our breakfast table by the beach!!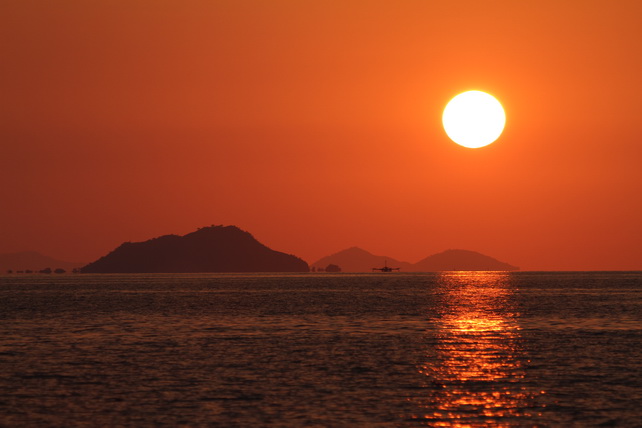 On Flores, a fine day out birding usually ends with one of the best sunsets in the world.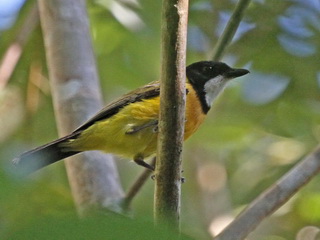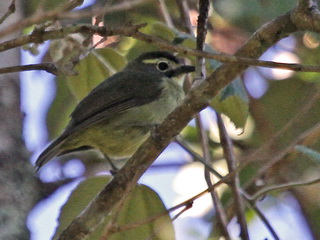 Nice forests, pleasant temperatures and good birds are features of the mountains in the Lesser Sundas.
Golden Whistler, Puarlolo.
Cream-browed White-eye, Poco Ranaka.

We were having lunch with a view indeed! -White-bellied Sea-eagle-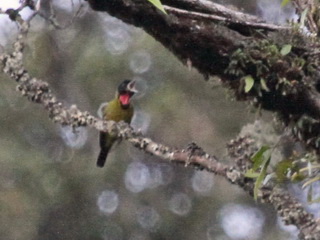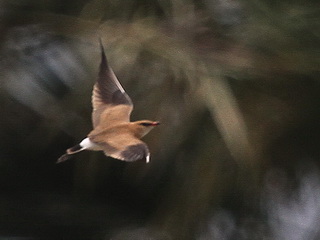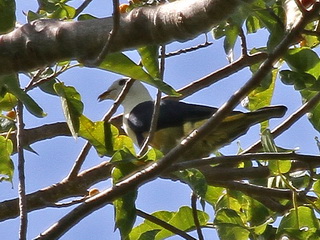 Not great shots but real nice birds to watch; Australian Pratincole and Black-banded Fruit-Dove, Bipolo - Timor.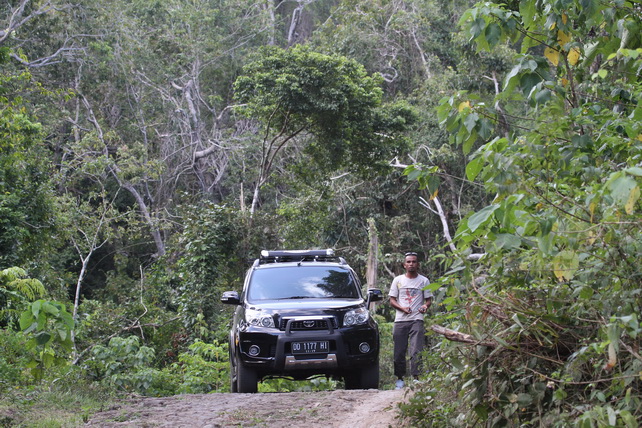 A view of the track and dry forest at Kisol, with our vehicle and driver from the 2013 trip.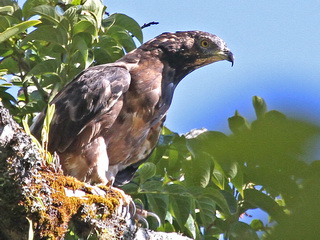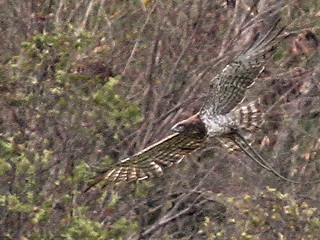 Photographed at Poco Ranaka, on 22 August 2013, this Oriental Honey Buzzard likely belongs to the scarce resident population on Flores which may represent an undescribed subspecies.
Short-toed Snake-Eagle with prey.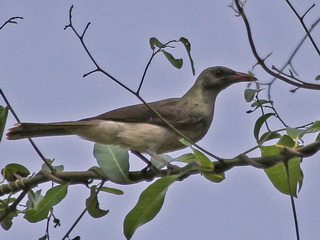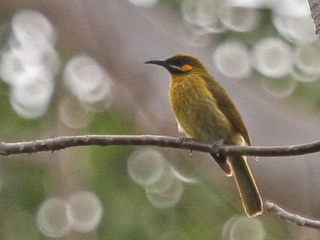 Timor Oriole, Bipolo.
Yellow-eared Honeyeater.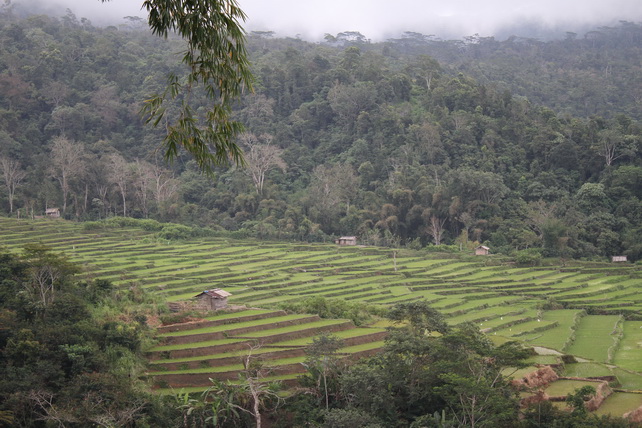 Rice terraces and forest on one of those incredibly scenic drives between birding areas.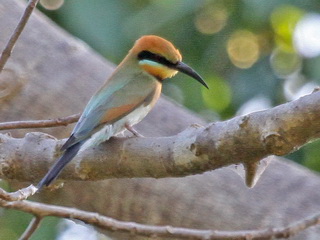 Rainbow Bee-eater.
Rose-crowned Fruit-Dove.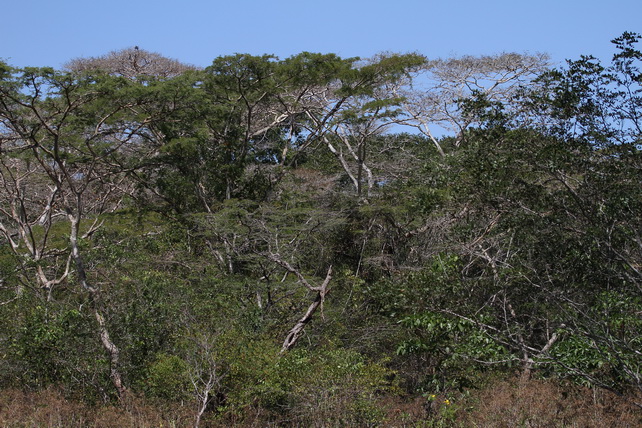 The dry savannah-like forest at Oelnasi on Timor.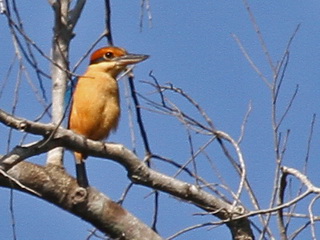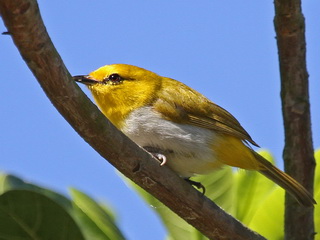 Both Cinnamon-banded Kingfisher and Yellow-spectabled White-eye are easy to find on Sumba.
Lesser Sundas Tour Page
and
2015 tour report
.