Sri Lanka, 20 February - 2 March 2018.


Kitulgala Forest Reserve, Sinharaja World Heritage area, Uda Walawe NP, Tissa area,
Yala NP, Surrey bird sanctuary, Nuwara Eliya, Horton Plains, Kandy.


Participants; Amaryllis Rice and Ann Esmas from USA.
Tour leaders; Stijn De Win and Sri Lankan guides.


Photo preview only. Full tour text will follow. View our tour bird list here(PDF file).


On our tour page we promote Sri Lanka as a world top-destination for birding. While advertizing may be easy it is with great pleasure we could confirm our claim with this tour; All endemics were seen well, specialities performed and we added a few very nice surprise sightings. Wildlife viewing was superb with Sloth Bear and Leopard top but I should also mention great food and scenery, friendly people, good accommodation etc. I certainly don't want to put this all on myself, many thanks go out to one of the very best Sri Lankan guides available making this trip such a smooth run. Yes I understand words are easily written; With this page I can only hope you may enjoy some photo-proof of what Sri Lanka has on offer!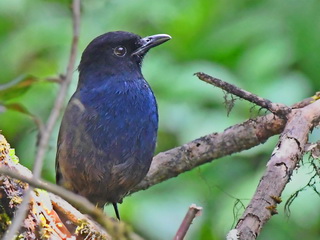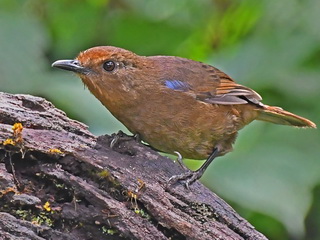 Sri Lanka Whistling Thrush showed only briefly for us at a stake-out along the road to Nuwara Eliya. This was
good for us to realize how difficult they can be to find, get good views let alone photograph! However, last
minute, at Horton Plains we connected with this pair. Brilliant especially with the female of which
not many photos seem to be available on the net. And credit to our excellent Sri Lankan
guide for stopping in the middle of the day when we thought odds would be
low, to not give up and get these highly wanted birds to perform.

--Sri Lanka Feb. 2019; Only 3 places available--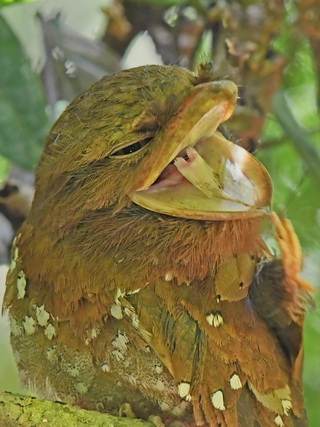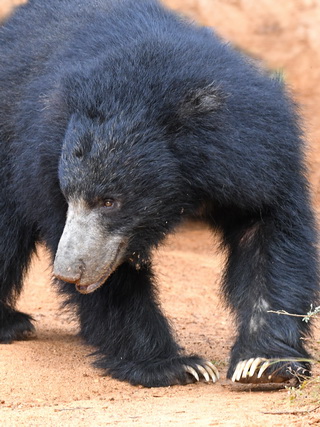 Sri Lanka - What a Frogmouth!!! Daytime stake-out at Sinharaja National Park.
Best Sloth Bear sighting ever! Photo not cropped just couldn't fit the beast with the birding lens.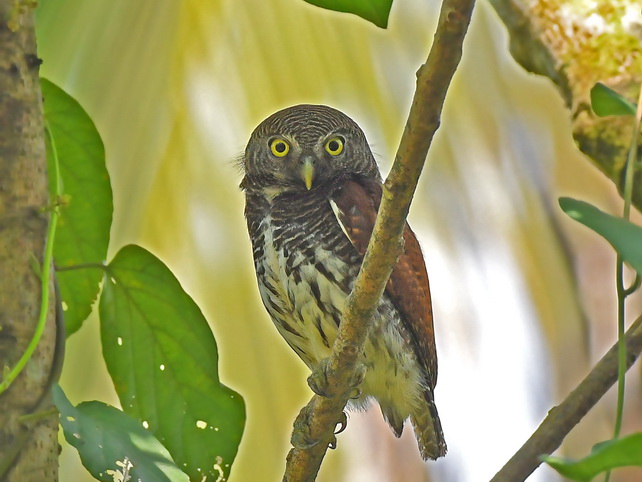 Chestnut-backed Owlet, a superb endemic and another one you may enjoy in the daytime in Sri Lanka.
These little Owls are usually easier to find at Kitulgala forest rather than at Sinharaja NP.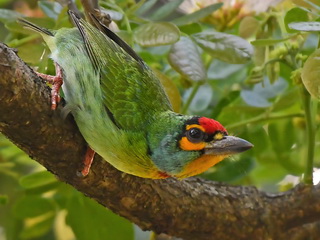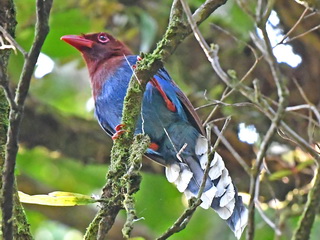 A quick roadside stop for fresh coconut juice, just somewhere...
and a happy lucky shot of the endemic Crimson-fronted Barbet on top.
The Sri Lanka Blue Magpies of Sinharaja are always a favourite.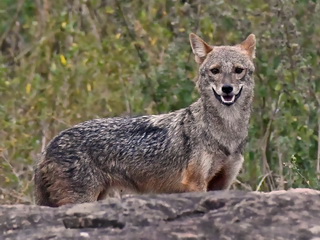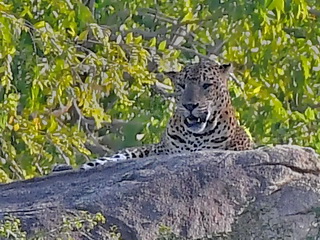 The National Parks of the dry zone are not only birder's paradise. Mammal delights on our tour included
no less than a couple Golden Jackal at Udawalawe and a big male Leopard at Yala.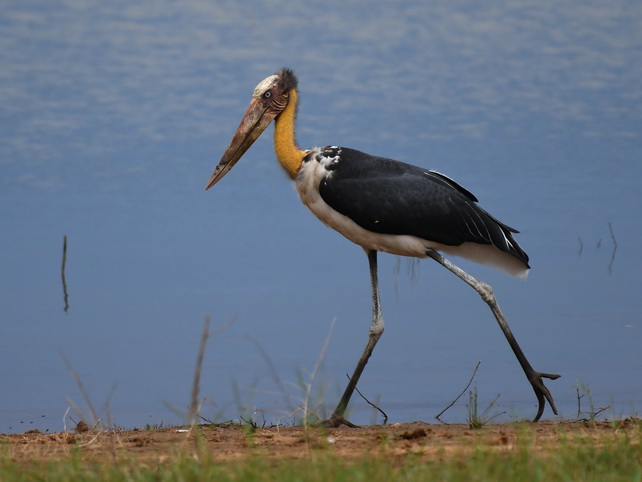 If ever you would have been looking for a reason to visit a place... this must be a proper case!
Quality sightings is what it is all about in SL, and it really helps to get some fine opportunity shots along.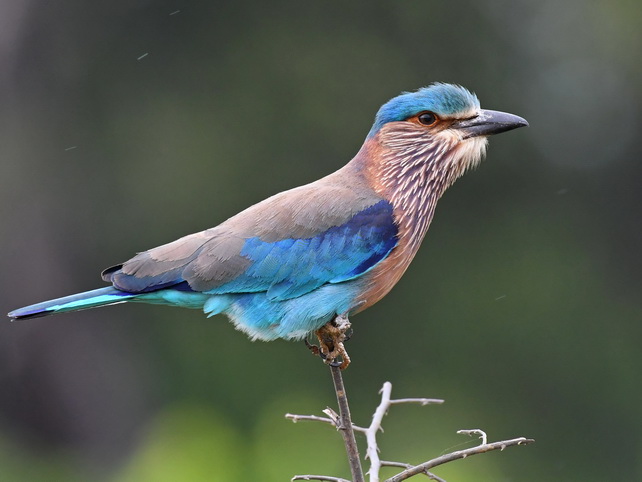 My old field guide describes the Indian Roller as "dull brown and blue when perched".
Let me agree on the blue, then recommend closing the book and come and watch one in Udawalawe.
It's going to just sit, closeby and allowing for excellent photographic opportunities
all from the comfort of your jeep safari chair.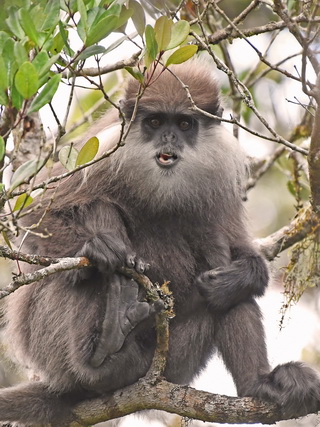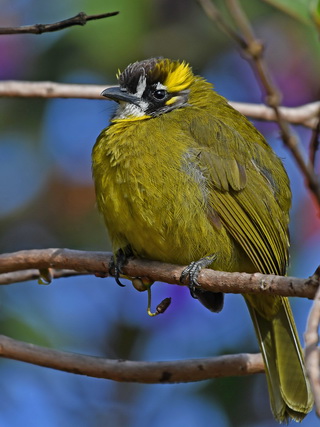 The Horton Plains are an incredible scenic and interesting area with absolutely beautiful cloud forest!
And don't these inhabitants fit? Bear Monkey, the highland race of the endemic
Purple-faced Leaf Monkey looks quite different from the
'vetulus'

race found at Sinharaja FR.
And a fine contender for "best Bulbul" also lives in the highlands only; Yellow-eared Bulbul.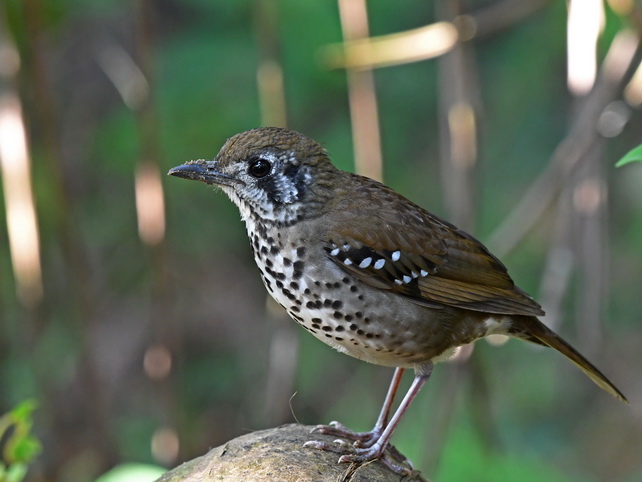 The lovely Spot-winged Thrush is another must-see target bird. Seen at Kitulgala and Sinharaja it easily
added to the endemics tally. However only 1 individual was friendly enough to allow for photo opportunities.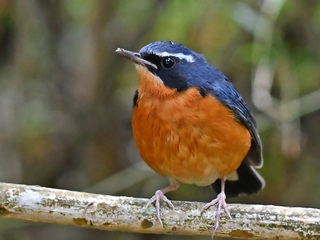 Dark-fronted Babbler at Sinharaja.
Indian Blue Robin at Horton Plains. A male, singing.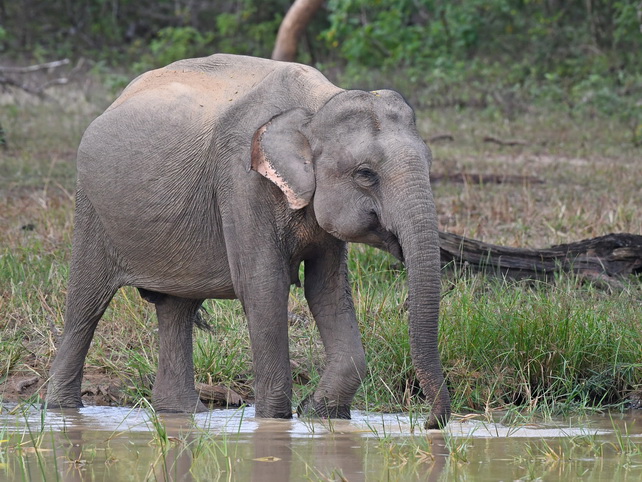 Some of the best wild Elephant watching on earth indeed...Udawalawe and Yala NPs.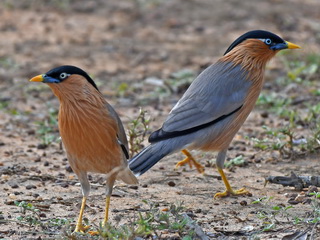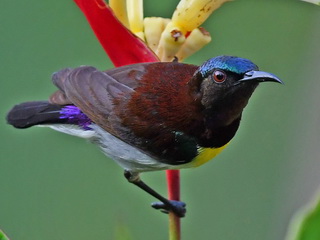 If I were to choose a beauty non-endemic? Would go for Brahminy Starling I guess.
Purple-rumped Sunbird, posing just a few meters away in the garden of the lodge at Sinharaja.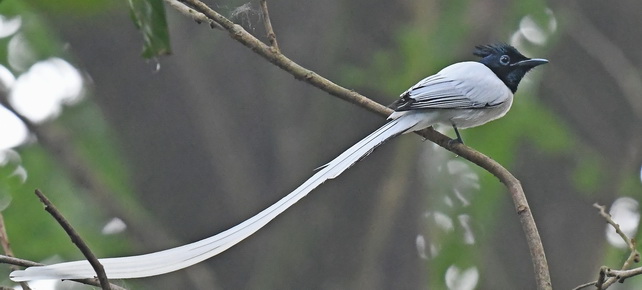 Indian Paradise Flycatcher, the "wedding dress" bird, is always difficult to fit in a photo frame.
I usually end up using lots of vertical space but I'm grateful this bird allowed for a horizontal expression!


Easier than it looks. This is another point and shoot image made from the safari jeep at Udawalawe NP.
This is a Spot-billed Pelican. To view more "lucky shots" visit our Sri Lanka tour page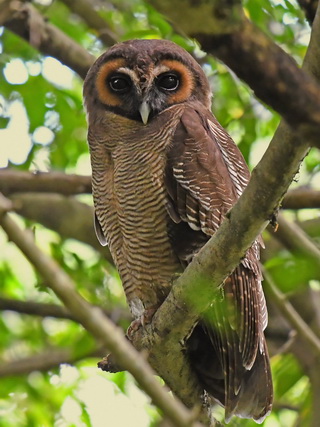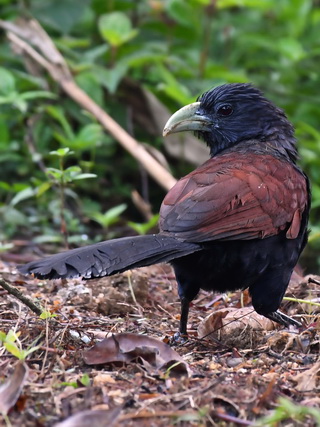 Surrey Tea Estate Bird Sanctuary. I did see a Brown Wood Owl there 18 years ago on my first Sri Lanka
visit in the year 2000. This time I brought my camera to make a portrait of... I'm not sure, Wood Owl child/grandchild. Or could it be the same old bird in the same spot?
On the right another great performance of the usually elusive (oh well??) Green-billed Coucal.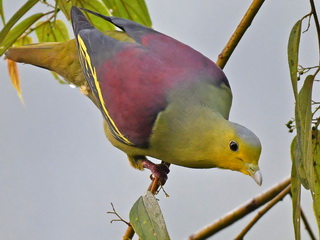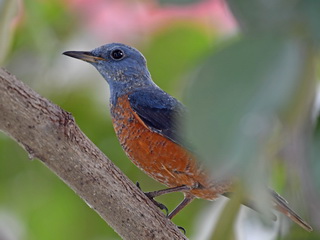 Sri Lanka Green Pigeon. Yes, seen from the restaurant of our lodge at Sinharaja.
And it doesn't stop there, we had more "accommodation sightings". From the roof of our hotel at
Udawalawe National Park we could enjoy this vagrant Rock Thrush which was a first for Sri Lanka!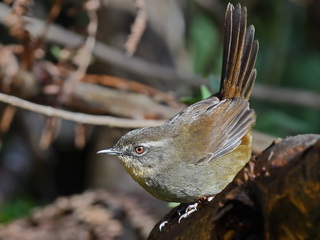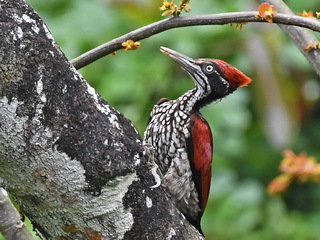 The scarce Sri Lanka Bush Warbler of the Horton Plains didn't seem too difficult to connect with. However I'm
quite happy with the photo result thanks to this individual posing for us. Mix of location, fieldcraft and luck!

Greater Sri Lanka Flameback, unlike the Lesser (Red-backed) these aren't always easy to find.
Another common name for this Woodpecker is Crimson-backed Flameback.

Measure the quality of a bird by the interest it would manage to generate with non-birding tourists?
Third place; Eagle/Kingfisher (unidentified)
Distant second place Painted Stork (for their "plastic appearance perhaps")
First; An extraordinary creation of mother Nature available in the wild in Sri Lanka!

Home / Top / Visit Sri Lanka