Birdtours2asia
Expert guided birding tours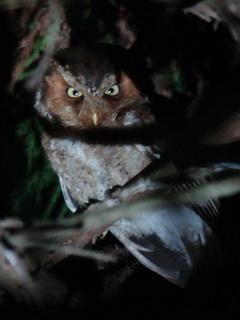 Mountain Scops Owl
Dasyueshan Forest, Anmashan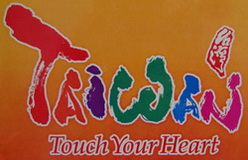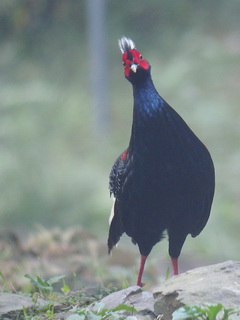 Swinhoe's Pheasant, Anmashan.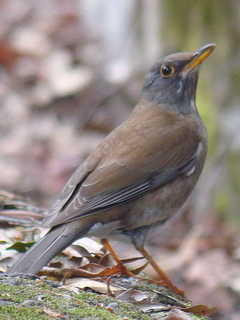 Pale Thrush -Dasyueshan FR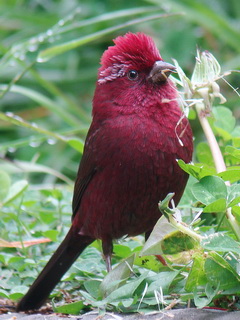 Vinaceous Rosefinch -Yushan NP
Birdtours2asia
Join us on a tour and you'll get
Top-quality holidays
Friendly & experienced leaders
Excellent itineraries & trip logistics
Comfortable high quality accommodations
All inclusive competitive tour prices
Small groups - size limit=6
Finest birding in Asia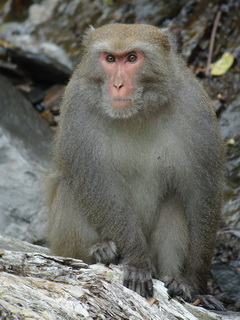 Formosan Rock Macaque, Anmashan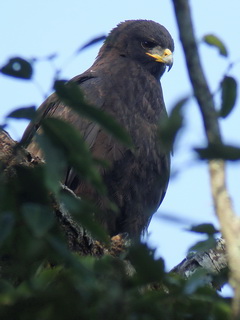 Black Eagle -Blue Gate Track

We power your vacation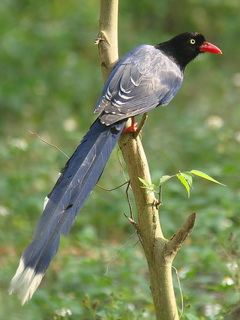 Taiwan Blue Magpie -Huisun FR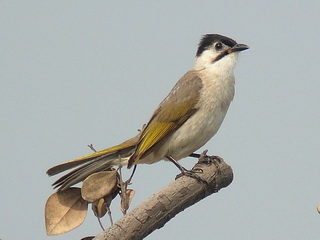 Taiwan Bulbul -Longluan Lake
'Red' Oriole -Huisun Forest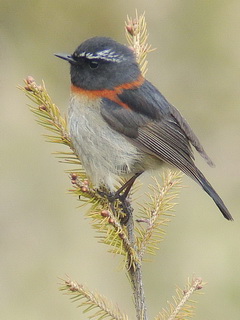 Collared Bush Robin -Taroko NP
All bird photographs taken
'on tour'
are opportunity shots by
Stijn De Win
B2A Taiwan 2011
13 – 20 April
Bob Walton and Stijn De Win
Anmashan, Huisun Forest Reserve, Wushe area, Tsengwen Estuary,
Longluan Lake and Yushan National Park
Text and photos Stijn
I can tell you without a doubt; Bob did like Taiwan! I like Taiwan…who doesn't? All the usual; superb birds, fantastic mountain scenery, well protected areas etc. I've told you before. Still, there's this 1 little extra aspect that certainly helped us see all the endemics and other goodies on this trip. As a bird tour leader or guide, one should not only be able to show guests plenty birds… it is important as well that you have the power to control the weather! Well, this trip was special because it gave this feeling that we almost did indeed.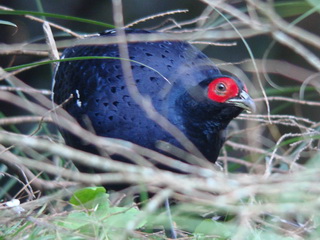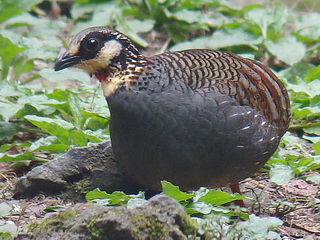 The top target species couldn't have performed better on our trip. This stunning shiny blue adult male Mikado Pheasant showed up on our first full day in the Dasyueshan Forest. Ever elusive… but we enjoyed the exception this time as we photographed the Taiwan Partridge on a new stake-out.
As usual the itinerary was set to avoid the many weekend visitors in the mountains which gave us the chance to enjoy the birding in peace and quiet. Two cars in the top parking lot at Anmashan. It has the space to hold 200 on a Sunday! We spent the Sunday in the lowlands of Longluan Lake and used the rest of the time to do the longest drive of the trip. The Sunday was the only day of the trip with the weather less than beautiful which would have been a problem in the mountains but was fine for birding in the lowlands still. All other days we enjoyed (arranged!?) blue skies and perfect temperatures not always associated with Taiwan's mountains. Birding as it is enjoyed best; high bird activity, plenty birdsong, easy walking, no biting insects, fantastic photographic opportunities and super relaxed as the beautiful weather enabled us to stay well ahead of schedule on getting the target birds throughout. I like Taiwan. Do you?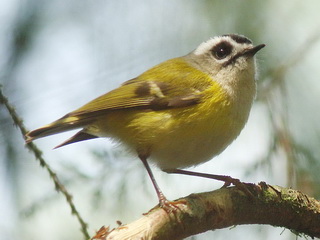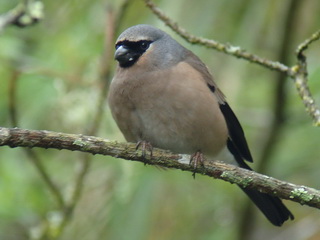 The endemic Flamecrest allowed for photos and a Beavan's Bullfinch was kind enough to pose as well.
If one highlight sticks out it must be our Taiwan Partridge sighting. The usual brief views were exchanged for prolonged photo opportunities. You may also note that some other goodies performed exceptionally well with as a result photographs of Taiwan Bamboo Partridge, Flamecrest, Mountain Scops Owl and Pale Thrush to appear for the first time in our Taiwan trip reports. Both Mikado and Swinhoe's Pheasants didn't disappoint either and where have I heard this previous –after a male Swinhoe's proudly showed for 5 minutes on end? It's worth the trip alone!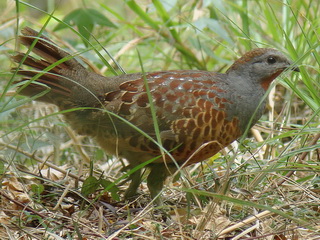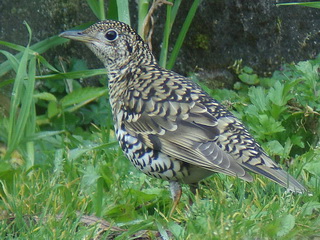 Taiwan Bamboo Partridge! Finally in front of the lens. Taiwan is a great place to see the Scaly Thrush.
Very good day, thank you! With Taiwan Partridge, Swinhoe's Pheasant and the superb Taiwan Tit in the bag on our first afternoon, it wouldn't be hard to believe that it may have felt like a whole days birding indeed! We did focus on the lower and mid altitudes on this first afternoon and of course many other goodies and endemics were found straight away. Very well as our plan was to go for the higher altitudes on our first full day on Anmashan. Blue skies help here. First on the drive up we got a different pair of Swinhoe's Pheasant to the ones seen previous lower down the mountain. Both Pale Thrush and a Scaly Thrush took about 15 min. before flying off and 2 Ferruginous Flycatchers were seen by the top parking lot at the end of the road up Anmashan.
Birds were plenty on our walk here at 2600m altitude. Both Collared and White-browed Bush Robins, Taiwan Fulvetta, Silver-backed Needletails, Taiwan Shortwing, Nutcracker, Flamecrest, Yellowish-bellied Bush Warbler… Taiwan Bush Warbler had to wait until we returned to slightly lower elevation but then showed just beautiful right in the open after having played "skulky mouse" for a minute or so.
The same tactic as last November for finding Mikado Pheasant proved fruitful. Sweep the roadsides in the afternoon! An absolutely brilliant shiny blue adult male was our big prize. Birding can feel so good when a plan comes together eh.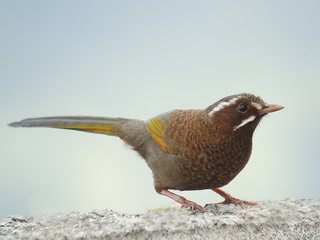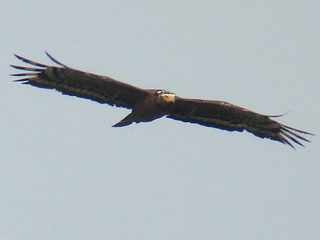 White-whiskered Laughingthrush is fairly common at the higher elevations. A 'hoya' Crested Serpent Eagle.
On to Huisun Forest Reserve. Although the area has some nice scenery and well maintained forest trails, it's hard to figure what exactly the big attraction would be for the Taiwanese day trippers dropped here by the busload. I've never seen them walking the trails at least. I'm one of plenty birders who like the area though. It's a peaceful place before the crowds come in and most important it holds my favourite Taiwan endemic. Taiwan Blue Magpie! They gave a show this time. Nest building, foraging low down, wait until after pushing the shutter button! Varied Tit, Red Oriole and Malayan Night Heron are the other specialities of the area. The latter was found sitting on its nest. Varied Tit do like treetops but they made the exception for us and showed near to eye-level. Red Oriole took some finding as they weren't calling. We ended up with 2 fine males though. Good views of Dusky Fulvetta could be considered a bonus as they had chosen to stay hidden at Anmashan previous.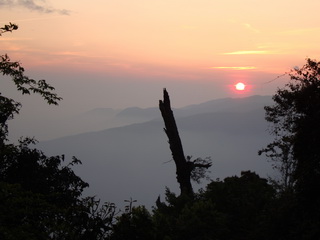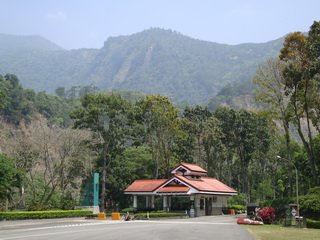 Sunset as seen from the Blue Gate Track near Wushe. The entrance to Huisun Forest Reserve.
Wushe is one of the best birdwatching areas in Taiwan. And the old Blue Gate Track did it again! It remains one of the best spots to connect with Taiwan Wren Babbler, Taiwan Barwing, Brown Bullfinch and Yellow Tit. The high pass at Hehuan in Taroko National Park gave us Vinaceous Rosefinch, White-whiskered Laughtingthrush, another Taiwan Bush Warbler sighting, Alpine Accentor, Winter Wren and Collared Bush Robin in addition to the fantastic mountain scenery. A Rusty Laughingthrush was seen from the balcony of our accommodation but only by Stijn so it was good we found another 3 birds after hearing them in a group of Rufous-crowned Laughtingthrushes at Bedongyueshan. The usual main target at this site is Taiwan Partridge but with our luck earlier on this trip… it just didn't feel we could do better ever. We didn't bother, instead focused on finding Black-necklaced Scimitar Babbler. Things remained quiet for a while and I think at some point Bob got worried a little. I was confident though for the birds to be around at or near the stake-out and indeed, in the end we found the pair and even managed some good pictures…almost! Next time eh.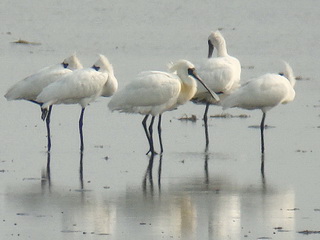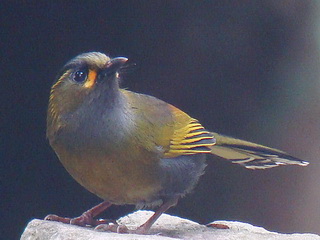 Black-faced Spoonbills… continue reading direct below here. Steere's Liocichla at Anmashan.
The Tsengwen Estuary held 13 lingering Black-faced Spoonbills. No less than 608 birds had been present during our November tour here but with the worrying news about a serious recent decline in the winter areas, any sighting of these endangered birds must be good. 499 less were counted on the January 2011 BF-SB census or an unexpected decline of 21%. Less than 2000 of these enigmatic birds now remain. Breeding success was reported to have been low in 2010 and both habitat destruction and degradation continue to be a threat for the birds. Soon perhaps might be the better deal than late for anyone wanting to visit Taiwan and see our Spoonbills alive!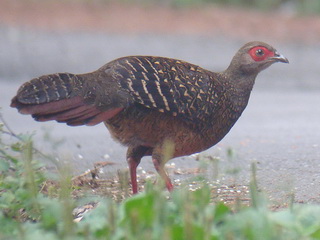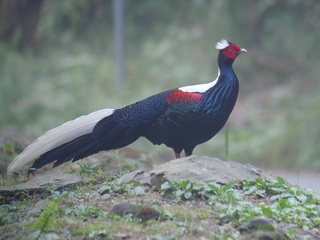 We watched 2 female Swinhoe's Pheasant before this stunning male appeared and gave a show.
The Tsengwen area further held the usual waders, ducks, Oriental Skylark etc. but with Rail specialist Bob on board we managed a Slaty-breasted Rail indeed. My first record for the site.
At Longluan Lake in Kenting , besides the plenty Taiwan Bulbuls, we found Taiwan Hwamei, photographed Taiwan Bamboo Partridge and enjoyed a bright coloured male Brown-headed Thrush.
Yushan NP was good for 2 more Mikado Pheasant sightings, both of a single female, but it was a pair Beavan's Bullfinch that made the show. Vinaceous Rosefinch in front of the cameras and a playful Siberian Weasel entertained before we found our only target bird left for the area. The odd 25+ of them as an hyperactive group Golden Parrotbills moved through the bush, then crossed the road.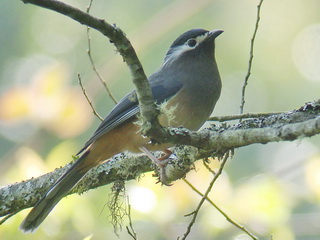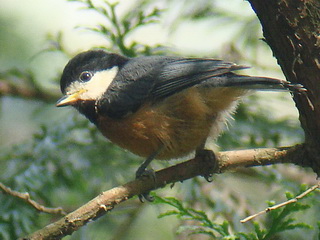 White-eared Sibia is a Taiwan endemic, 'castaneoventris' Varied Tit a distinct subspecies.
We did visit Anmashan again at the end of the trip but with few targets left we made the plan to swap the early morning birding for some decent spotlighting. Two Black-and-white Flying Squirrels and two more Siberian Weasels went before we –with great luck- did connect with the so often horribly difficult to find Mountain Scops Owl. This tiny owl isn't that scarce at all and can be heard in forests across Asia. Get one into view though… I've seen it on a couple occasions in Laos and Thailand but this is the first time I manage a photograph. I like the perfect end to a good trip, I like Taiwan!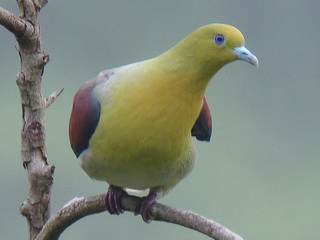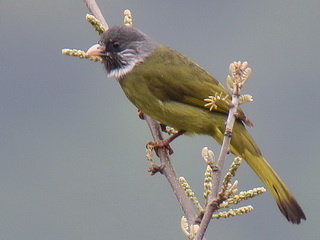 No need to compromise. Photo opportunities on this trip were such great that only the very best of my shots taken on the trip made it on the main report page but of course as usual there's many more pictures to enjoy on the trip list page.