Birdtours2asia
Expert guided birding tours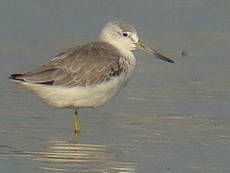 Nordmann's Greenshank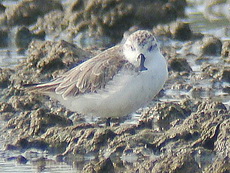 Spoon-billed Sandpiper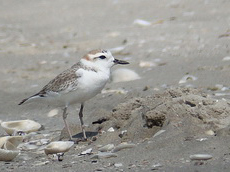 White-faced Plover
Birdtours2asia
Join us on a tour and you'll get
Top-quality holidays
Friendly & experienced leaders
Excellent itineraries & trip logistics
Comfortable high quality accommodations
All inclusive competitive tour prices
Small groups - size limit=6
Finest birding in Asia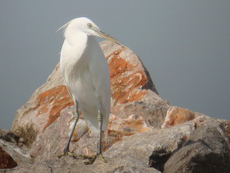 Chinese Egret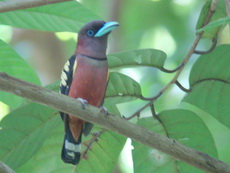 Banded Broadbill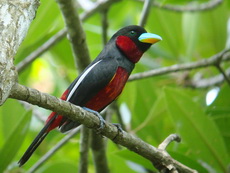 Black-and-red Broadbill
Summary of B2A short guided trips from Bangkok winter 2009 – 2010.
We have been very busy with guided trips in Thailand for the winter season 2009- 2010 with 4 longer trips in Northern Thailand in November and December alone. Additionally we did cater for a number of day trips and shorter trips with a start in Bangkok, all of which have been highly successful, not at least in finding the often most wanted for target species, the Spoon-billed Sandpiper, and consequently all participants enjoyed great sightings in the Pak Thale and Laem Pak Bia wader areas. It's not just Spoon-billed Sandpiper that makes these short trips to this area so popular. A number of other specialities feature on the list and include the sought after Nordmann's Greenshank and White-faced Plover.
The nearby Kaeng Krachan National Park makes for the perfect combination to birdwatching the waders and marshlands. A host of colourful forest birds incl. Broadbills, Sunbirds, Bee-eaters, Woodpeckers, Babblers and Hornbills soon fill the lists here and with such a diversity in habitats to visit in just a few days, any short guided trip we organize to these birding sites is guaranteed to end up with a huge bird list. I should not forget to mention that Kaeng Krachan also is a great place for mammal watching.
While trips to Pak Thale – Laem Pak Bia and Kaeng Krachan might be the most popular to visit from Bangkok, a number of other destinations are feasible with a couple days to spare and any of those can equally be very rewarding. Carlton took a trip with us to Khao Yai National Park, within easy reach from Bangkok, and even on a day trip this park that needs no introduction, is likely to produce a number of unforgettable sightings.
Yet more sites can be visited from Bangkok on short trips and our guides have equally good knowledge for any that birders might want to visit; Kok Kham (waders), Muang Boran fishponds + Bang Poo (marsh + coast), Bang Phra Non-hunting area (grass- and woodland birds), Wat Phra Phuttabath Noi (Limestone Wren Babbler), Sakaerat Biospere Reserve (Siamese Fireback)… With a couple more days to add, any combination of those works great or even places as Bung Boraphet or Mae Wong NP would come within reach. This way just 5 days or a week worth birding out of Bangkok will become a great experience and highly rewarding.
Participants on short guided trips out of Bangkok, winter season 2009 – 2010.
Bill Glanz

Day trip Pak Thale – Laem Pak Bia, 24 November 2009

Highlights;

Spoon-billed Sandpiper, Nordmann's Greenshank,

White-faced Plover, Malaysian Plover, Chinese Egret

and a number of other good waders and wetland birds.

Carlton Collier >>

Day trips LPB + Khao Yai, 11 + 13 December 2009

Highlights;

All the usual target species at Pak Thale –Laem Pak Bia

and at Khao Yai a vagrant Japanese Thrush did steal the

show besides the Hornbills, an Asian Emerald Cuckoo

and a host of other forest birds.
Tony and Patricia Lancaster

5 days combination Pak Thale - LPB + Kaeng Krachan, 28 January – 1 February 2010

Highlights;

Of course again all the targets at Pak Thale and LPB incl. Spoon-billed Sandpiper with the first day to end with 95 species on the list. After that the focus was on Kaeng Krachan and we did very well here; Blue-bearded Bee-eater, Golden-crested Myna, Great, Pied and Rusty-cheeked Hornbill, Great Iora, Orange-breasted Trogon,Greater Yellownape, White-browed Scimitar Babbler, Besra, Collared Falconet, Silver Pheasants, Scaly-breasted Partridges, Greater- and Lesser-necklaced Laughingthrushes, Great Slaty Woodpecker, Maroon Woodpecker, Sultans Tit, Little Cuckoo Dove, Asian Barred Owlet, Dusky Broadbills, Bay Woodpecker and Black-throated Sunbird.
Brothers Geoff + Roger Wyatt and Martin Hallam
2 days Pak Thale - Laem Pak Bia, 2 – 3 February 2010
Another successful trip to the wader areas that produced all the usual target species inclusive Spoon-billed Sandpiper.
Roland and Desi Wantia

4 days LPB + Kaeng Krachan, 4 – 6 February 2010

Highlights for Pak Thale – LPB were no less than 4 Spoon-billed Sandpipers, White-faced Plover, Malaysian Plover, Great Knots, Chinese Egret, Malaysian Plover, Greater and Lesser Crested Terns…

Then at Kaeng Krachan sightings included a flock of 8 Golden-headed Mynas, Great Hornbill, Wreathed Hornbill and a male Rusty-cheeked Hornbill was observed feeding the female inside the nesting hole. The rare and hard to find Moustached Hawk Cuckoo that was located by voice, and then came in for views after playback was another major highlight. Other goodies included Banded Kingfisher, Brown-backed Needletails, and Grey-headed Lapwing.

Mammal sightings included Leopard Cat, Common Palm Civet, Dusky Langur, White-handed Gibbon and a young male Elephant revealed itself less then 10 meters away as it was observed from the safety of the car.

On the way back to Bangkok a short stop at some fields produced Greater Spotted Eagle, Eastern Marsh Harrier, Oriental Pratincoles, Indochinese Bushlark and more.

Paul Sharp + Cheryl >>

4 days Pak Thale - LPB + Kaeng Krachan, 21 – 24 March 2010

Spoon-billed Sandpiper, Nordmann's Greenshank, Chinese Egret… all the regulars at Laem Pak Bia, then success at Kaeng Krachan with Ratchet-tailed Treepie, Bamboo Woodpecker, White-hooded Babbler, Orange-breasted Trogon, Long-tailed Broadbill and more.
Would you wish to go on a guided trip in Thailand? Enquire info@birding2asia.com