Birdtours2asia
Expert guided birding tours

We power your vacation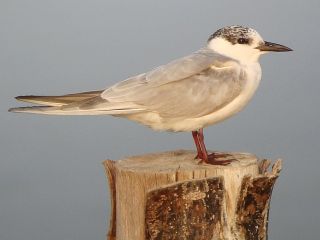 Whiskered Tern
Birdtours2asia
Join us on a tour and you'll get
Top-quality holidays
Friendly & experienced leaders
Excellent itineraries & trip logistics
Comfortable high quality accommodations
All inclusive competitive tour prices
Small groups - size limit=6
Finest birding in Asia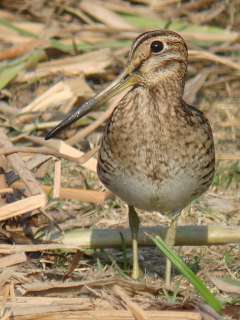 Pintail Snipe

Orange-breasted Trogon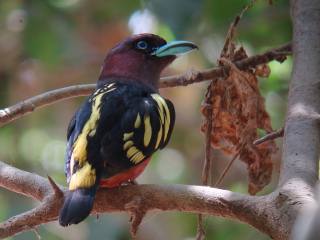 Banded Broadbill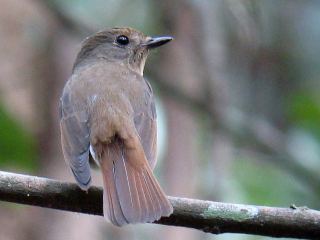 Fulvous-chested Jungle-Flycatcher
Full trip list with more pictures.
All trip photos © Birding2asia.com
Copyright © Birding2asia 2008-2011. All rights reserved.
Thailand 2-day guided trip

Laem Pak Bia and Kaeng Krachan

Another highly successful Birding2asia trip to these superb sites in Thailand produced the high total of 184 species in just 2 days, inclusive all targets at Pak Thale and Laem Pak Bia ; Spoon-billed Sandpiper, Nordmann's Greenshank, 'White-faced' Plover and Chinese Egret. In Kaeng Krachan NP on our relaxed second day, we enjoyed Banded + Silver-breasted Broadbills, Scaly-breasted Partridge, Great Hornbill…

Bekijk een Nederlandstalige versie van dit verslag op de website van Avifauna Groningen. Een voortreffelijk artikel geschreven door Jans!

Participants ; Jans & Trudi Sikkens (Netherlands)

Text and trip photos©Birding2asia.com

Thursday 19th February 2009

An early start from Hua Hin saw us arrive at Pak Thale shortly after dawn. We knew we had to make the most of the high tide in the early to mid morning to find the important waders because the tide tables showed very 'low' waters for the rest of the day, which would make it very tricky to find Spoony and Nordmann's later on.

We had to keep a schedule and so we did with finding our 'first' out of 5 Spoon-billed Sandpipers just minutes after arrival. Plenty time for great closer looks at 2 Spoon-billed Sandpipers with another 3 birds a bit further along in the same area of saltpans.

Lots other waders around of course, with nice numbers Broad-billed Sandpiper and a few Long-toed Stints most noteworthy.

With the tide still high we had no problems finding the Nordmann's Greenshanks just north of Laem Pak Bia, where they joined the large flocks of Great Knot. We saw 28 Nordmann's in between possibly a thousand Great Knots. The huge flock of Black-tailed Godwits still had the 1 leucistic bird amongst them that has been around for a while.

It is best to visit the sandspit at Laem Pak Bia with the high tide starting to fall so by 11 am it was time to go on the boat trip with Mr. Deang who delivered a good service as always. All the good birds we needed on the sandspit were found in less than an hour although the 'White-faced' Plover took some finding. We got great looks in the end after we had seen Malaysian Plovers and 4 Chinese Egrets.

With all the good waders in the bag, we had a very nice lunch back at Mr. Deangs house and then went for some relaxed birding near Pak Thale again before our evening session at Laem Pak Bia environmental research project.

Best species in the afternoon included Oriental Skylark, Yellow and Cinnamon Bittern, Spotted Owlet, Eastern Marsh Harrier and Black-browed Reed Warbler.

At the project in the evening we found at least 6 Ruddy-breasted Crakes, Slaty-breasted Rail, Stijn glimpsed a Baillon's Crake, Indian Cormorant, Racket-tailed Treepie and numbers of White-shouldered Starlings going to roost before the Large Flying Fox started to come out on their way to the feeding areas. We ended this very successful day seeing Indian Nightjar in the car's headlights. No, we ended with a beer at Jans & Trudi's place in Hua Hin –right!

Black-tailed Godwit set in the air by a Eastern Marsh Harrier

Friday 20th February 2009

Early on the road again and on to Kaeng Krachan NP where we arrived at the entrance gate at dawn.

We birded the entrance road first with great looks at Ruby-cheeked Sunbird, Great and Oriental Pied Hornbills, Thick-billed Green Pigeons, Greater Yellownape, Greater Flameback and Greater Necklaced Laughingthrush. Two Sambars, joined by a young one, were drinking at a forest pool.

Next was the trail from Ban Krang campsite but not before having another delicious coffee made by Trudi! On the trail the best sightings included Silver-breasted Broadbills, Siberian Blue Robin, perched Oriental Honey Buzzard, Lesser Necklaced Laughingthrush, nice long views on a 'not skulky' Thick-billed Warbler, good looks at Sultan Tit and a really good find were 2 Fulvous-chested Jungle Flycatchers well north of their normal range showed on the distribution maps. A new bird for the NP list??

Nice to see was a Red Muntjac crossing the stream, as we did twice during this walk.

Back at the campground we got splendid looks at a long-stay Banded Broadbill, we even managed to walk back to the car, get the scope and make the photograph in this report. Golden-fronted Leafbird was singing from an exposed perch in the campground trees.

During our lunch break in the forest, Trudi found us a male Asian Fairy Bluebird perched in the lower canopy allowing for excellent views (photos), well done.

In the afternoon, we birded the track with the 3 stream crossings till km 18. Good birds around were more Sultan Tit, Lesser Cuckoo Shrike, Velvet-fronted Nuthatch, glaucicomans Blue-throated Flycatcher [Chinese], Moustached Hawk Cuckoo, Asian Emerald Cuckoo, Sulphur-breasted Warbler and we had good looks at a pair Scaly-breasted Partridge. A Grey-Peacock Pheasant called from up a slope next to the track but didn't show in the end.

Time for our drive back to Hua Hin with a brief Blue-bearded Bee-eater seen from the car near km 10 on the way out of Kaeng Krachan NP.

Thanks go to Jans & Trudi for these 2 very enjoyable days out in the field.

Dank u wel Jans & Trudi voor de gastvrijheid in Hua Hin, voor de lekkere koffie en 2 heel aangename dagen samen vogels kijken. Tot ziens.

Thick-billed Warbler Sultan Tit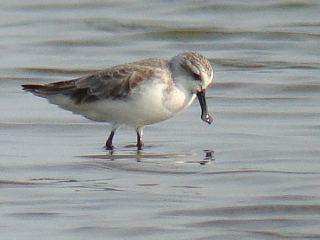 Spoon-billed Sandpiper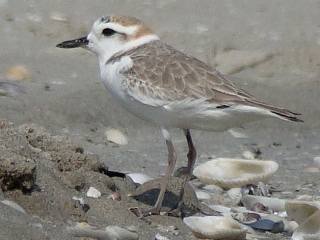 'White-faced' Plover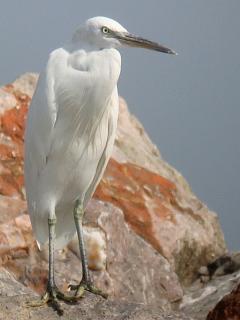 Chinese Egret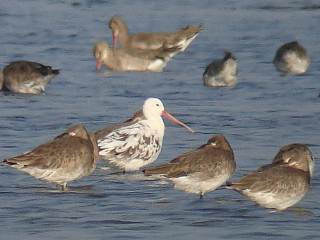 leucistic Black-tailed Godwit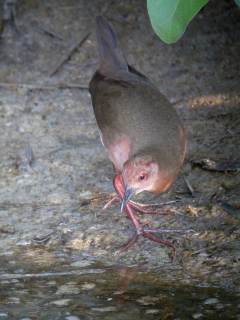 Ruddy-breasted Crake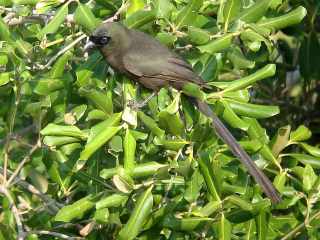 Racket-tailed Treepie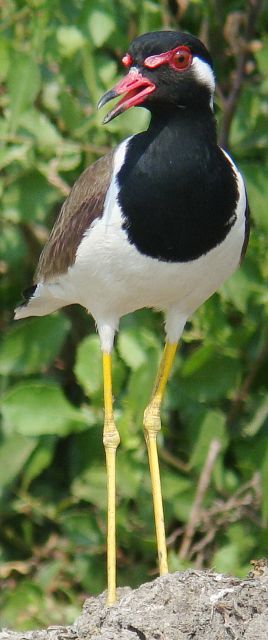 Red-wattled Lapwing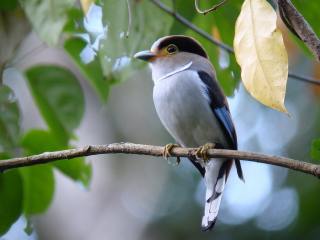 Silver-breasted Broadbill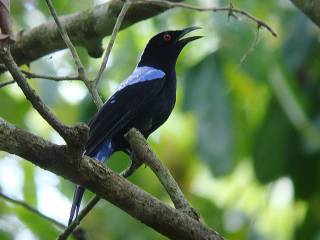 Asian Fairy Bluebird
Full trip list with more pictures.
All trip photos © Birding2asia.com