B

2

A 2014 birdwatching trip report.
North Thailand, 17 - 22 December

Participants; Axel and Tristan Geisslinger, Wendy Langga,
Jessa Sarsosa, Stijn and Stefanie De Win

Doi Inthanon, Chiang Dao, Doi Ang Khan, Doi Lang.

Hi there! I'm sitting on our rooftop with my laptop. About 50 Blue-tailed Bee-eaters are circling all around and up in the sky above me. They do a little feeding above the village every day at about half an hour before dusk until they continue to the roost. Their constant calls give me inspiration to write….eh yes right I've just started doing a trip report!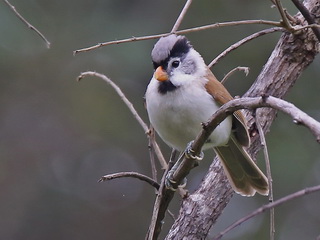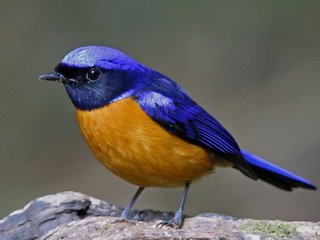 Grey-headed Parrotbill, Doi Lang
Rufous-bellied Niltava, Doi Ang Khan
This was a trip to the north only and the way it was set up was a new concept for me… after 30 years of birding around the world and countless visits to northern Thailand (going since 1997) indeed 'new' is still possible. We guided/showed around Alex, Wendy and their 9 year old son Tristan, residents of Borneo. They were happy to include my wife and 3 year old baby girl on their trip. It couldn't be more family oriented but mind you, THE birds… continue reading. Honest, quite often when on the internet checking reports I notice it was a family trip and then it would just takes a few seconds before I'm clicking away as on so many 'family' trips people don't seem to manage much more than the most common birds in the hotel garden. Fine of course and happy for them, just I would like to note that nowhere else than North Thailand a combination of the very best target birds and family may match together any better. Another claimed statement…?! I'm going to get a little noisy, like those Bee-eaters up here, and put it 'frank-ly' with some little facts to note as an example for you to enjoy. Yesterday triggered me to make work of this write up... What happened was I bumped on the news posted on the website homepage of one of the big bird tour companies and it catches my eye that they had just concluded a successful Myanmar tour. For your information this seemed to be a hardcore tour to an odd country were listing lifers and 3am starts would be the norm. The 1 bird they put as 'the' highlight of the tour, in other words the bird which made it to the homepage post with some good "!" mark was Ms Hume's Pheasant… but no photo in the report and I read it actually took 3 days and 3 lengthy attempts to finally flush (disturb/hunt) the bird out of dense cover for a brief flight view… voted bird of the trip right? In Thailand things may go easier. The rewards may rest in readily available quality sightings, rather than in relief sightings after lots of hard effort…!!! On our trip we went up Doi Lang, just a few hours north of Chiang Mai. Not an early start for the wife and an easy asphalt road up the mountain. So, just 30 min. drive out of the hotel what was the first bird my baby girl, our guests and my wife got on show?? No kidding THE Pheasant;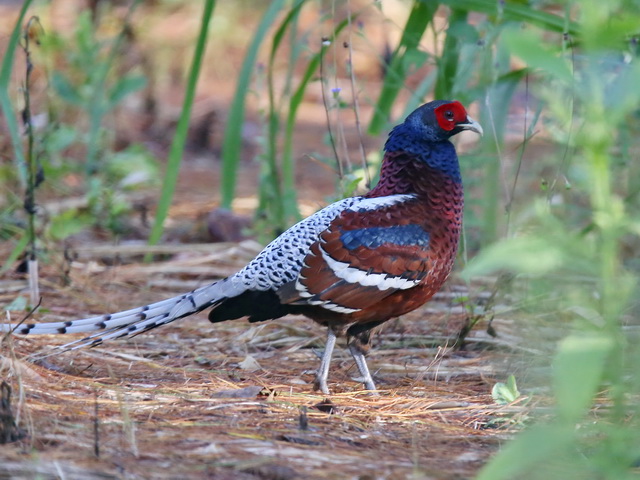 Honest no lies, basically the second bird we did see that morning was another male Hume's Pheasant. Followed by Giant Nuthatch so to say!
Ok all right and enough. I'm not really allowed to speak so boastful so I won't continue. Perhaps the Bee-eaters didn't give me the inspiration for writing a full tour company style report stating we saw this here, we did well to find that there…? I just want to say that after all those years my enthusiasm for North Thailand has not faded a second. My next session up there will be a full birding trip! The Bee-eaters from an hour ago must be well asleep on the roost now. It is not my intention to be boastful about what we scored on our short trip. I'd rather would like to confirm how great the area we visited is even on a brief visit like ours. And so I will simply conclude with posting a selection only of some excellent birds we enjoyed on this trip. Further I'm sure my photos will do the rest. If you're interested in a trip or any questions about North Thailand don't hesitate to contact us via info@birding2asia.com You are welcome to ask.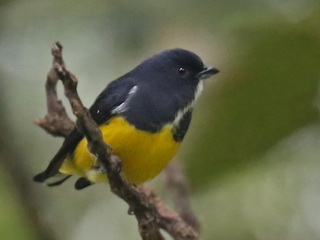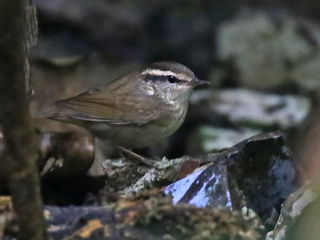 A couple hard to find birds with few photos available on the internet;
Yellow-bellied Flowerpecker and Asian Stubtail, both from Doi Inthanon
Doi Inthanon; Small Niltava, Green-tailed and Ms Gould's Sunbird, White-browed Shortwing, Pygmy Wren Babbler, Slaty-backed Forktail, Asian Stubtail (seldom photographed indeed), Spectacled Spiderhunter, White-capped Water Redstart, Yellow-bellied Flowerpecker (again here, few good photos on the net of this usually hard to find species, however it was odd to have 5+ birds feeding in one little area on this rare occasion), Collared Falconet, Slender-billed Oriole, waterfalls, temples, local hill tribe markets and of course the chilly summit with hot cappuccino and chocolate while watching the Sunbirds and Bar-throated Minlas.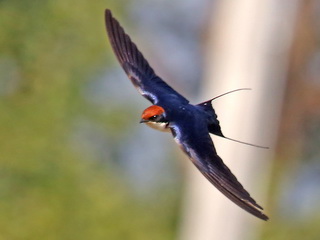 Giant Nuthatch, Doi Lang
Wire-tailed Swallow, Chiang Mai
Doi Lang; Hume's Peasant (2 males), Giant Nuthatch, Crimson-breasted and Stripe-breasted Woodpecker, Cutia (5+), Grey-headed Parrotbill (10+), Large Niltava, White-gorgeted Flycatcher, Rusty-cheeked Scimitar Babbler, Siberian Rubythroat (3 nice males), Slaty-blue Flycatcher, Sapphire Flycatcher, Ultramarine Flycatcher, Olive-backed Pipit, Chestnut-vented Nuthatch, Hill Prinia, Long-tailed Broadbill, Bamboo Woodpecker, Maroon Oriole, Speckled Piculet, Gould's Sunbird and Brown-breasted Bulbul. Those were all from the first day. We had another morning and added; Orange-flanked Bluetail, Rufous-gorgeted Flycather, Spectacled Barwing, Collared Owlet (heard), Chestnut-bellied Rock-Thrush, White-bellied Redstart (heard), Abberant Bush Warbler (heard), Chestnut-crowned Warbler, Blue-winged Minla and Rufous-backed Sibia.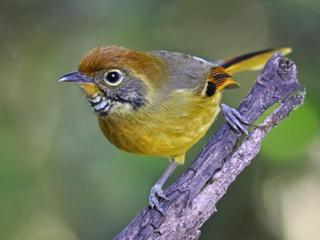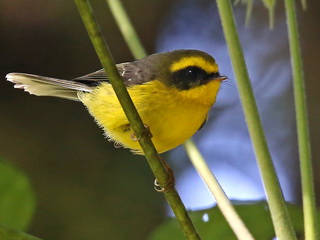 Bar-throated Minla, Doi Inthanon
Yellow-bellied Fantail, Doi Inthanon
Doi Ang Khan; Black-breasted Thrush (1 male, 2 female), Rufous-bellied Niltava, White-tailed Robin, Siberian Blue Robin, White-headed Bulbul, Long-tailed Minivet, Yellow-cheeked Tit, Crested Finchbill, Little Pied Flycatcher, Brown-breasted Bulbul, Stripe-breasted Flowerpecker, White-browed Scimitar-Babbler, Orange-bellied Leafbird, Hill Blue Flycatcher.
Guided trip in Thailand? Email info@birding2asia.com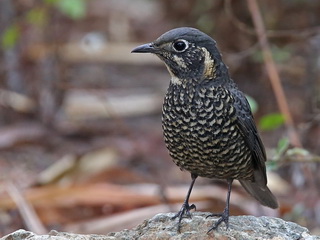 Chestnut-bellied Rock Thrush female, Doi Lang
Black-breasted Thrush female, Doi Ang Khan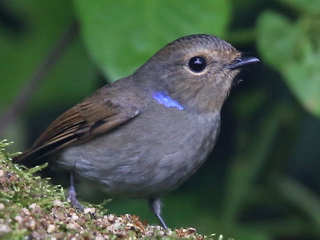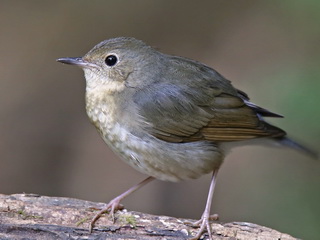 And more females; Small Niltava from Doi Inthanon and Siberian Blue Robin from Doi Ang Khan.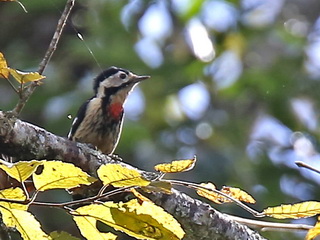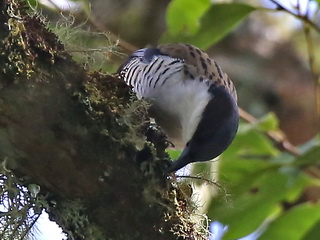 Quality birds rather than quality photos; Crimson-breasted Woodpecker and female Cutia from Doi Lang.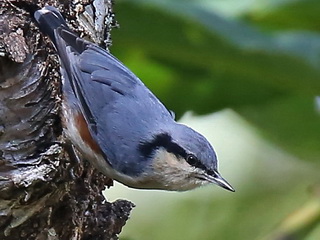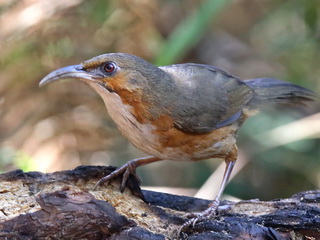 Chestnut-vented Nuthatch, Doi Lang
Rusty-cheeked Scimitar-Babbler, Doi Lang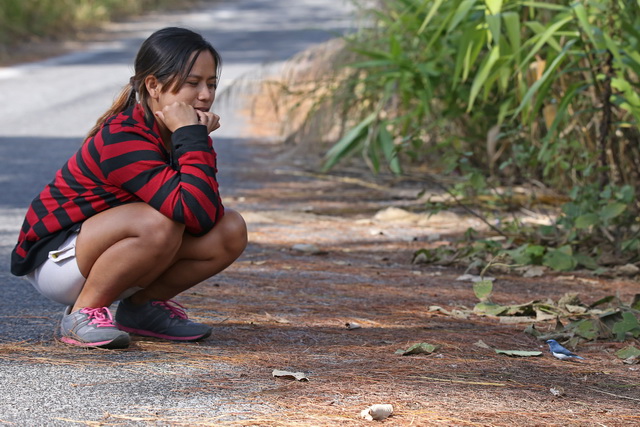 When people look at a bird for a second, then dig up a notebook and tick the species off, well that's all right you know. However when I can get people to really enjoy and love the birds that come our way that would be more what my job is about, that's what I'm working hard for, this is total satisfaction. This photo says it all.
Home / Other B2A tour reports / Visit Thailand