B

2

A Philippines 2016 tour report.
Luzon, Bohol, Cebu, Mindanao
31 January- 13 February
+Palawan extension 14-18 Feb.

Participants; Graham Ekins from UK, Jim Witteborg from USA
Mark Maddock from UK, Nigel Hartley from Australia
Marcus and Marion I'Anson from UK

Tour leaders; Stijn De Win & Pete Simpson

Candaba, Subic, La Mesa, Angono, Makiling,
Rajah Sikatuna NP -Bohol,
Alcoy -Cebu, Mt. Kitanglad,
Sabang-Underground River, Irawan Eco Park
This first tour of the year followed our successful and long running itinerary to include Bohol and Cebu but not Picop. For full reports of the same tour you may check our write-up and photos from 2009 - 2015. This page only shows a few photos. Our second tour this year was also the second classic short 'maximum endemics' tour we did run. It features a full report as we will go for the same itinerary in 2017. - Check out our report incl. plenty photos - - Tour bird list (pdf file) -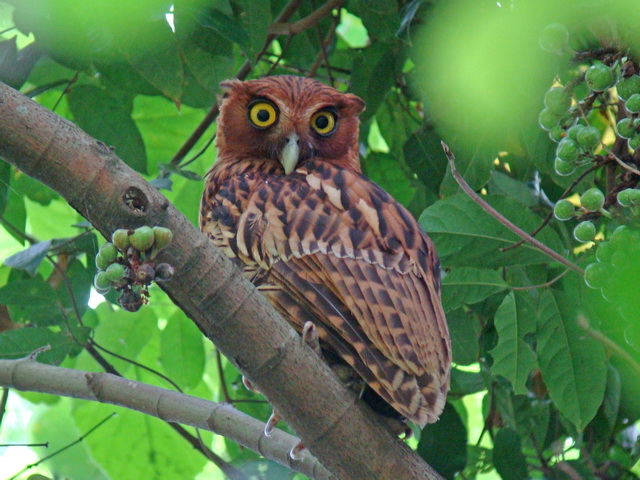 The Philippine Eagle Owl used to be poorly known and rarely seen until a pair was discovered breeding in the wooded grounds of the Water Authority in Manila in 2012. However they have been elusive and rarely seen ever after the chick flew. Luckily another pair was discovered at Angono Petroglyps historical site and they have been reliable in the last 3 years while raising a chick in the same location. This year the birds were not breeding. El Nino drought I presume won't sound as a strange reason for it? As a result the birds were extremely tricky to find this spring and most groups must have missed it. Luck came our way on our first tour though. Just look at him, staring down on us bunch of weird spectators. He's on stage getting all the attention and he hasn't even started singing yet.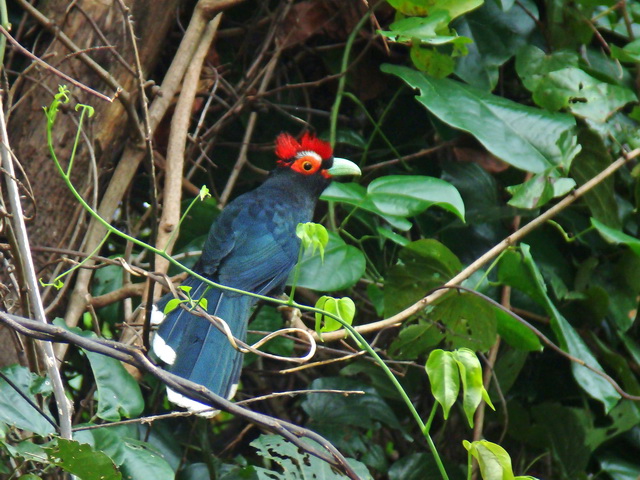 Virtually guaranteed sightings on any of our Philippine tours doesn't mean this Red-crested Malkoha
is easy to photograph. I'm very happy with this decent opportunity shot so I can show you
it must indeed be 1 of the best looking Malkohas on any of our guests' bird lists.

Full 2016 Philippines tour report / Home / Reports / Philippine Tour Page