Birdtours2Asia
Expert guided birding tours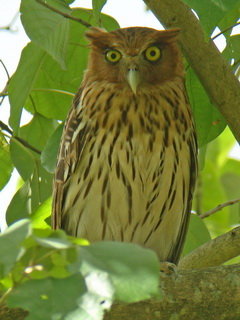 Philippine Eagle Owl
Angano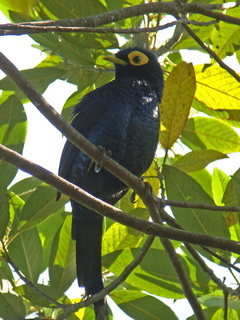 Apo Myna
Mount Kitanglad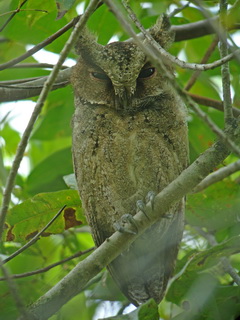 Everett's Scops Owl, Bilar, Bohol
B2A
Join us on a tour and you'll get
Top-quality holidays
Friendly & experienced leaders
Excellent itineraries & trip logistics
Comfortable high quality accommodations
All inclusive competitive tour prices
Small groups - size limit=6
Finest birding in Asia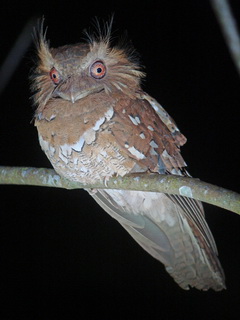 Philippine Frogmouth
Del Monte lodge Mt. Kitanglad

We power your vacation
Ruddy Kingfisher, Bilar, Bohol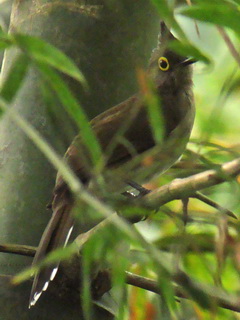 Yellow-wattled Bulbul, Los Banos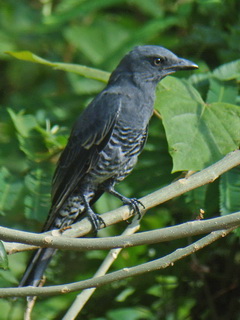 Bar-bellied Cuckooshrike, Subic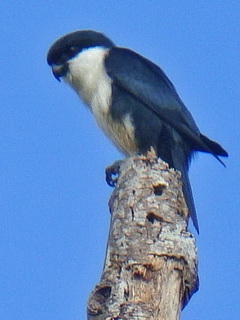 Philippine Falconet, Makiling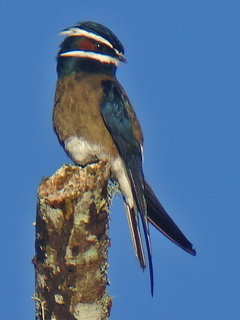 Whiskered Treeswift, Kitanglad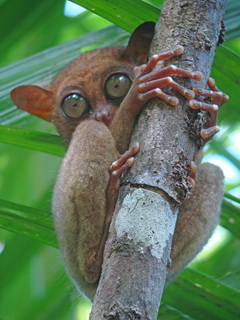 Philippine Tarsier, Bohol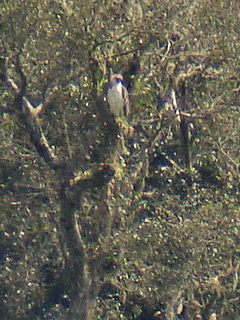 Philippine Eagle, Kitanglad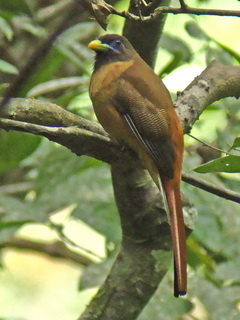 Philippine Trogon, Bohol
All bird photographs taken
'on tour'
are opportunity shots by
Stijn De Win
Copyright © Birding2asia.com

All rights reserved.
B2A Philippines 2013
Luzon, Bohol, Cebu and Mindanao, 3-16 February
Participants; Jean-Francois Bourhis, Rick Franks, Sharon Bostick,
Frank Bills, Colin Lunt, Martin Käch. Tour leader; Stijn De Win
Candaba Marsh, Subic Bay, Mt. Makiling, Rajah Sikatuna NP,
Alcoy Nug-as Forest, Mt. Kitanglad
Our trip list of the main tour. Please note that birds seen on the Palawan extension are not included here.
Little Grebe Tachybabtus ruficollis
Candaba
Grey Heron Ardea cinerea
100+ Candaba marsh, 1 on Cebu
Purple Heron Ardea purpurea
Approx. 100 birds at Candaba, also seen from expressway on the 6th
Great Egret Ardea alba
Candaba and few en-route Luzon
Intermediate Egret Egretta intermedia
Seen on most tour dates
Little Egret Egretta garzetta
Common except Kitanglad
Chinese Egret Egretta eulophotes Vulnerable (VU)
1 on coral flats near Baclayon, Bohol
Javan/Chinese Pond Heron Ardeola spec
Candaba marsh held 1 bird
Cattle Egret Bubulcus ibis
Fairly common throughout.
Striated Heron Butorides striata
Subic, 1 seen on Cebu and few on Bohol
Black-crowned Night-Heron Nycticorax nycticorax
100+ Candaba
Rufous Night-Heron Nycticorax caledonicus
1 seen perched near Baclayon, Bohol
Yellow Bittern Ixobrychus sinensis
20+ Candaba, 1 enroute Cebu
Cinnamon Bittern Ixobrychus cinnamomeus
3 Candaba
Wandering Whistling Duck Dendrocygna arcuata
About 50 birds Candaba.
Philippine Duck Anas luzonica Vulnerable (VU) Near-endemic
50+ Candaba
Eurasian Teal Anas crecca
50+ at Candaba
Northern Shoveler Anas clypeata
2 Candaba
Tufted Duck Aythya fuligula
About 35 birds Candaba
Common Pochard Aythya ferina
1 at Candaba (vagrant)
Steere's Honey-buzzard Pernis steerei Country endemic
1 Mt. Makiling
Oriental Honey-buzzard Pernis ptilorhynchus
1 + 3 birds Mt.Kitanglad
Black-shouldered Kite Elanus caeruleus
2 sightings Kitanglad
Brahminy Kite Haliastur indus
Fairly common throughout
Philippine Serpent-Eagle Spilornis holospilus Country endemic
Subic, Makiling, Bohol, 7 birds total seen
Eastern Marsh-Harrier Circus spilonotus
A nice male at Candaba and another single seen on Kitanglad.
Crested Goshawk Accipiter trivirgatus
1 seen perched on Kitanglad
Chinese Goshawk Accipiter soloensis
1 Los Banos
Besra Accipiter virgatus
Three sightings Makiling
Grey-faced Buzzard Butastur indicus
Singles Makiling, Bohol and Kitanglad
Great Philippine Eagle Pithecophaga jefferyi Critically endangered (CR) Country endemic
A longer than usual wait on the Kitanglad viewpoint but we got rewarded. At about 13h30 we picked up the Eagle circling at a distance first, then watched it flying over the hillside in our direction before it went to perch, -visible- on the hill opposite the viewpoint. After 20 minutes the bird took off again and went in a fast and straight glide, -downhill… seemingly away from the mountain and forest. Never seen it doing this. Shopping in the valley?
Rufous-bellied Eagle Aquila kienerii
1 immature at Subic
Luzon Hawk-Eagle Spizaetus philippensis Vulnerable (VU) Country endemic
1 seen well on Mt.Makiling
Pinsker's Hawk-Eagle Spizaetus pinskeri Vulnerable (VU) Country endemic
2 birds seen on Mt.Kitanglad, distinctly calling as well.
Philippine Falconet Microhierax erythrogenys Country endemic
2 + 1 at Subic and 1 on Mt.Makiling
Oriental Hobby Falco severus
1 at Subic
Peregrine Falcon Falco peregrinus
1 Makiling and 2 sightings Kitanglad, all were 'ernesti' spp.
Blue-breasted Quail Coturnix chinensis
heard Kitanglad
Red Junglefowl Gallus gallus
Subic
Spotted Buttonquail Turnix ocellatus Country endemic
The dairy farm at Los Banos; finally 1 male showed on the track. We're lucky as it looks like getting harder, I heard that people have started missing it at this previously reliable stake-out for the species.
Barred Buttonquail Turnix suscitator
A pair at IRRI, Los Banos and 1 female seen on Cebu
Buff-banded Rail Gallirallus philippensis
Candaba and 2 birds at IRRI Los Banos, also Kitanglad
Barred Rail Gallirallus torquatus Near-endemic
A few daily at Subic and also seen Los Banos
Plain Bush-hen Amaurornis olivacea Country endemic
1 crossing the track at Los Banos dairy farm and heard daily on Kitanglad
White-breasted Waterhen Amaurornis phoenicurus
Candaba, Subic
White-browed Crake Porzana cinerea
About 5 at Candaba and 4 seen at a stop enroute on Cebu
Purple [Philippine] Swamphen Porphyrio porphyrio
Approx. 15 seen at Candaba Marsh
Common Moorhen Gallinula chloropus
Few birds at Candaba and enroute on Cebu
Pheasant-tailed Jacana Hydrophasianus chirurgus
1 imm. at Candaba Marsh.
Black-winged Stilt Himantopus himantopus
Approx. 1000 birds seen at a stop on the shores of Laguna de Bay, also about 15 birds on Cebu
Oriental Pratincole Glareola maldivarum
1 seen at Candaba.
Grey Plover Pluvialis squatarola
3 birds on the coral flats on Bohol
Little Ringed Plover Charadrius dubius
20+ Laguna
Kentish Plover Charadrius alexandrinus
Few Cebu and Bohol
Lesser Sandplover Charadrius mongolus
Few Bohol coral flats
Greater Sandplover Charadrius leschenaultii
About 20 Bohol coral flats
Bukidnon Woodcock Scolopax bukidnonensis Country endemic
Seen roding first evening on Kitanglad. Traditionally recorded just about every evening and early morning at Del Monte lodge, Kitanglad; 2, 3, 1, 1 was the count of birds seen respectively.
Pintail Snipe Galinago stenura
1 at Candaba
Whimbrel Numenius phaeopus
3 birds on Bohol
Common Sandpiper Actitis hypoleucos
Subic, Cebu, Bohol, Cagayan de Oro
Grey-tailed Tattler Tringa brevipes
10 on the coral flats near Tagbiliran, Bohol and 1 seen on Cebu
Common Greenshank Tringa nebularia
1 on Cebu
Wood Sandpiper Tringa glareola
Candaba, Laguna, Cebu
Common Redhank Tringa totanus
1 on Cebu
Ruddy Turnstone Arenaria interpres
Approx. 10 birds on coral flats near Tagbiliran, Bohol.
Long-toed Stint Calidris subminuta
4 Laguna near Manila
Black-headed Gull Larus ridibundus
Few seen near Cebu port
Whiskered Tern Chlidonias hybrida
Candaba, Bohol, Los Banos, Laguna and Cebu
Common Tern Sterna hirundo
3 Bohol
Red Collared-Dove Streptopelia tranquebarica
Common Candaba Marsh
Spotted Dove Streptopelia chinensis
Candaba, Los Banos, Mt.Kitanglad, Cebu
Philippine Cuckoo-Dove Macropygia tenuirostris Near-endemic
2 sightings Subic, 2 birds at Rajah Sikatuna Bohol and seen once on Kitanglad
Emerald Dove Chalcophaps indica
Couple sightings at Subic and Makiling
Zebra Dove Geopelia striata
Candaba, Kitanglad, Bohol, Subic, Makiling.
White-eared Dove Phapitreron leucotis Country endemic
Regular encounters at most sites visited.
Pink-necked Pigeon Treron vernans
A couple sightings on Bohol
Philippine Green-Pigeon Treron axillarus Country endemic
Daily sightings Subic Bay.
Yellow-breasted Fruit-Dove Ptilinopus occipitalis Country endemic
heard Subic and Bohol and 1 + 3 birds seen on Kitanglad
Black-chinned Fruit-Dove Ptilinopus leclancheri Near-endemic
1 seen Alcoy, Cebu. Heard Subic, Makiling, Bohol.
Green Imperial Pigeon Ducula aenea
Regular sightings on all days at Subic and few on Bohol
Guaiabero Bolbopsittacus lunulatus Country endemic
Daily at Subic and Makiling.
Mindanao Racquet-tail Prioniturus waterstradti Near-threatened (NT) Country endemic
5 and 12 seen on Kitanglad incl. good perched views
Green Racquet-tail Prioniturus luconensis Vulnerable (VU) Country endemic
A few seen daily at Subic
Blue-naped Parrot Tanygnathus lucionensis Near-threatened (NT) Near-endemic
3 seen at Subic, more heard
Philippine Hanging-Parrot Loriculus philippensis Country endemic
(Colasisi) 2 seen Subic and common on Mt. Kitanglad, few Bohol
Philippine Hawk-Cuckoo Cuculus pectoralis Country endemic
One seen Angano near Manila, 2 Alcoy Cebu and heard Bohol and Makiling
Rusty-breasted Cuckoo Cacomantis variolosus
Seen Bohol and Kitanglad.
Philippine Drongo-Cuckoo Surniculus velutinus Country endemic
Seen twice Bohol.
Asian Koel Eudynamys scolopaceus
Seen at Subic where more birds heard, and heard on Bohol
Red-crested Malkoha Phaenicophaeus superciliosus Country endemic
We had daily sightings of this amazing Malkoha at both Subic and Mt.Makiling.
Scale-feathered Malkoha Phaenicophaeus cumingi Country endemic
1 Makiling Botanical Garden, 1 in woodland at Los Banos dairy farm
Rufous Coucal Centropus unirufus Near-threatened (NT) Country endemic
Couple sightings at Subic, more heard.
Black-faced Coucal Centropus melanops Country endemic
Two sightings at Rajah Sikatuna Protected Landscape, Bohol.
Philippine Coucal Centropus viridis Country endemic
Seen Subic, Los Banos, Bohol, Cebu and Mt.Kitanglad
Lesser Coucal Centropus bengalensis
Heard only at Candaba marsh
Philippine Scops-Owl Otus megalotis Country endemic
Heard Makiling, after quite a bit of effort on 2 occasions it seemed this bird was simply perched impossible/invisible high up in his stake-out tree.
Everett's Scops-Owl Otus everetti Country endemic
Perfect day time looks/photos on Bohol.
Mindanao Eagle-Owl Mimizuku gurneyi Country endemic
Heard on Mt.Kitanglad
Philippine Eagle-Owl Bubo philippinesis Vulnerable (VU) Country endemic
Another day-time stake out, at Angano.
Philippine Hawk-Owl Ninox philippensis Country endemic
heard Subic
Philippine Frogmouth Batrachostomus septimus Country endemic
In the spotlight at close range on our first night at Kitanglad, heard on the other evenings.
Great Eared-Nightjar Eurostopodus macrotis
Heard Subic and seen Kitanglad
Philippine Nightjar Caprimulgus manillensis Country endemic
Two birds at Subic and 1 bird seen Kitanglad.
Glossy Swiftlet Collocalia esculenta
Commonly seen on Mindanao and Bohol.
Grey-rumped Swiftlet Collocalia marginata Country endemic
Common on Luzon- Subic, Mt.Makiling – Los Banos and Tabunan – Cebu.
Pygmy Swiftlet Collocalia troglodytes Country endemic
Plenty on Bohol, few Cebu
Philippine Swiftlet Aerodramus mearnsi Country endemic
3 birds seen on Mt.Kitanglad
Uniform Swiftlet Aerodramus vanikorensis
Luzon, Bohol and Cebu
Purple Needletail Hirundapus celebensis Near-endemic
3 birds Subic. On Kitanglad, 40+ birds provided with a spectacle while shooting by very low and very close over the fields.
Asian Palm-Swift Cypsiurus balasiensis
Bohol
House Swift Apus nipalensis
Several on the campus grounds at Los Banos
Whiskered Treeswift Hemiprocne comata
5 Subic, 1 Makiling and 3 Kitanglad
Philippine Trogon Harpactes ardens Country endemic
Remains quite common at Rajah Sikatuna, Bohol, where we saw 2 pairs and a single female.
Common Kingfisher Alcedo atthis
5 Candaba, 1 Bohol, 1 Cebu
Indigo-banded Kingfisher Alcedo cyanopectus Country endemic
2 seen Makiling Botanical Garden
Silvery Kingfisher Alcedo argentata Vulnerable (VU) Country endemic
Two sightings on Bohol.
Ruddy Kingfisher Halcyon coromanda
1 on stake-out at the butterfly garden, Bilar, Bohol
Brown-breasted Kingfisher Halcyon gularis
Daily Subic and Makiling, 2 seen on Bohol
Rufous-lored Kingfisher Todiramphus winchelli Vulnerable (VU) Country endemic
At Rajah Sikatuna, Bohol, 1 male first seen by a few of us before it disappeared, and later after much effort everyone got good views of the same bird.
Collared Kingfisher Todiramphus chloris
Almost daily sightings.
Spotted Wood Kingfisher Actenoides lindsayi Country endemic
Heard at Subic, 1 male seen Makiling (despite track closed for visitors)
Rufous-crowned Bee-eater Merops americanus
Common at Subic
Blue-tailed Bee-eater Merops philippinus
Several noted at Candaba, also Bohol and Mindanao
Dollarbird Eurystomus orientalis
1 at Subic Bay.
Luzon Hornbill Penelopides manillae Country endemic
Daily Subic and heard Mt.Makiling.
Samar Hornbill Penelopides samarensis Country endemic
1 sighting at Rajah Sikatuna, Bohol, more birds heard
Mindanao Hornbill Penelopides affinis Country endemic
A few daily Kitanglad
Coppersmith Barbet Megalaima haemacephala
Subic, Makiling, heard Cebu
Philippine Woodpecker Dendrocopos maculatus Country endemic
Regular encounters at Subic and Makiling, Cebu and Kitanglad. Cebu's maculatus looking a lot browner overall than the other subspecies.
White-bellied Woodpecker Dryocopus javensis
Several sightings Subic, 1 Bohol and heard Kitanglad
Luzon Flameback Chrysocolaptes haematribon
A few daily Subic
Buff-spotted Flameback Chrysocolaptes lucidus
2 sightings each on Bohol and Kitanglad
Sooty Woodpecker Mulleripicus funebris Country endemic
Pair + single + 2 birds at Subic.
Visayan Broadbill Eurylaimus samarensis Vulnerable (VU) Country endemic
Good views by everyone of a female at Rajah Sikatuna. Bohol.
Azure-breasted Pitta Pitta steerii Vulnerable (VU) Country endemic
Twice a bird seen hopping next to the trail at Rajah Sikatuna, Bohol.
Hooded Pitta Pitta sordida
1 individual seen at AlcoyCebu.
Barn Swallow Hirundo rustica
Seen daily
Pacific Swallow Hirundo tahitica
Subic, Makiling, Bohol, Cebu
Striated Swallow Cecropis striolata
Los Banos, Bohol, Mindanao
Oriental Skylark Alauda gulgula
5+ at IRRI Los Banos
Oriental Pipit Anthus rufulus
Subic, Bohol, Mt.Kitanglad, Makiling and Candaba.
Eastern Yellow Wagtail Motacilla tschutschensis
Seen Candaba, Laguna and Kitanglad
Grey Wagtail Motacilla cinerea
Almost daily sightings
Beer-bellied Cuckoo-shrike Coracina striata
Fairly common at Subic, few Rajah Sikatuna and Makiling
Blackish Cuckoo-shrike Coracina coerulescens Country endemic
A few daily at Subic
McGregor's Cuckoo-shrike Coracina mcgregori Near-threatened Country endemic
3 sightings of 2 birds on Kitanglad
Pied Triller Lalage nigra
Common in woodland habitats
Ashy Minivet Pericrocotus divaricatus
Group at Subic and Makiling
Scarlet Minivet Pericrocotus flammeus
Two sighting of a few birds on Bohol.
Yellow-wattled Bulbul Pycnonotus urostictus Country endemic
2 birds seen Los Banos, heard Subic, Bohol
Yellow-vented Bulbul Pycnonotus goiavier
Common
Philippine Bulbul Ixos philippinus Country endemic
Seen daily
Blue Rock-Thrush Monticola solitarius
2 seen Subic Bay, near the airfield.
Eyebrowed Thrush Turdus obscurus
1 seen on Makiling and up to 20 daily at Kitanglad
White-browed Shortwing Brachypteryx montana
heard Kitanglad
Bright-capped Cisticola Cisticola exilis
Los Banos. (Golden-headed Cisticola)
Zitting Cisticola Cisticola juncidis
Subic
Long-tailed Ground-Warbler Bradypterus caudatus Country endemic
heard Kitanglad
Oriental Reed-Warbler Acrocephalus orientalis
Candaba
Glamorous Reed-Warbler Acrocephalus stentoreus
3 seen Cebu, also active singing
Rufous-headed Tailorbird Orthotomus heterolaemus Country endemic
Two sightingsMt.Kitanglad, more heard
Philippine Tailorbird Orthotomus castaneiceps Country endemic
1 seen Subic, more heard
Rufous-fronted Tailorbird Orthotomus frontalis Country endemic
heard at Rajah Sikatuna
Grey-backed Tailorbird Orthotomus derbianus Country endemic
2 seen very well on Mt.Makiling.
Yellow-breasted Tailorbird Orthotomus samarensis Near-threatened (NT) Country endemic
1 male seen, more heard Rajah Sikatuna, Bohol.
Dusky Warbler Phylloscopus fuscatus
1 seen and heard at Candaba, a very rare vagrant in Philippines
Arctic Warbler Phylloscopus borealis
Seen Subic and Cebu
Mountain Warbler Phylloscopus trivirgatus
Common on Mt.Kitanglad.
Philippine Leaf-Warbler Phylloscopus olivaceus Country endemic
Daily at Rajah Sikatuna Bohol.
Tawny Grassbird Megalurus timoriensis
Several seen Kitanglad and Los Banos
Striated Grassbird Megalurus palustris
Subic, Los Banos, Kitanglad
Rufous-tailed Jungle-Flycatcher Rhinomyias ruficauda Near-endemic
We found 1 of the endemic boholensis race at Rajah Sikatuna Protected Landscape.
Grey-streaked Flycatcher Muscicapa griseisticta
Fairly common and regularly recorded throughout.
Mugimaki Flycatcher Ficedula mugimaki
Male and female seen of this lovely winter visitor on Kitanglad.
Little Pied Flycatcher Ficedula westermanni
Daily seen Mt.Kitanglad
Mountain Verditer Flycatcher Eumyias panayensis Near-endemic
Daily sightings at Mt.Kitanglad. (Island Flycatcher)
Mangrove Blue-Flycatcher Cyornis rufigastra
Male and female seen at Subic and a male at Nug-as forest, Cebu.
Siberian Rubythroat Luscinia calliope
heard twice on Kitanglad
Oriental Magpie-Robin Copsychus saularis
Only 2 seen, Alcoy Cebu
White-browed Shama Copsychus luzoniensis Country endemic
Good views of 1 bird at each Subic and Makiling, more heard
Black Shama Copsychus cebuensis Endangered (EN) Country endemic
Traditionally seen within 5 minutes of arrival at Alcoy, with another bird seen later on and more heard.
Pied Bushchat Saxicola caprata
Singles at Candaba and en-route on the Subic – Tarlac expressway, also Cebu
(Visayan) Blue Fantail Rhipidura superciliaris (samarensis) Country endemic
Good close views of 1 bird at Rajah Sikatuna NP, few more heard.
Blue-headed Fantail Rhipidura cyaniceps Country endemic
We found 1 birds at Subic. A nice surprise as they aren't common in Subic.
Black-and-cinnamon Fantail Rhipidura nigrocinnamomea Country endemic
Daily at Mt.Kitanglad. Stunner!
Fried Pantail Rhipidura javanica
Alcoy, Bohol, Candaba, Subic and Cagayan de Oro.
Black-naped Monarch Hypothymis azurea
Sightings at Subic, Cebu and Bohol
Yellow-bellied Whistler Pachycephala philippinensis Country endemic
Several sightings at Kitanglad and at Rajah Sikatuna Bohol.
White-vented Whistler Pachycephala homeyeri Near-endemic
1 bird showing well at Alcoy, Cebu, more heard
Striated Wren-Babbler Ptilocichla mindanensis Country endemic
1 + 2 seen Bohol
Black-crowned Babbler Stachyris nigrocapitata Country endemic
1 sighting at Rajah Sikatuna NP
Brown Tit-Babbler Macronous striaticeps Country endemic
Heard Bohol, daily seen Kitanglad
Golden-bellied Gerygone Gerygone sulphurea
A few seen Subic (Flyeater)
Elegant Tit Pardaliparus elegans Country endemic
Subic, Makiling, Cebu and daily on Kitanglad.
White-fronted Tit Sittiparus semilarvatus Near-threatened (NT) Country endemic
The most tricky of the Subic targets was showing well for us (1 bird) in the treetops at Hill 394, Subic
Sulphur-billed Nuthatch Sitta oenochlamys Country endemic
A few sightings at Mt.Kitanglad
Stripe-sided Rhabdornis Rhabdornis mysticalis Country endemic
A total of 13 birds seen at Subic and Makiling combined.
Stripe-breasted Rhabdornis Rhabdornis inornatus Country endemic
1, 3 + 1 and 1 seen on our first 3 days at Kitanglad, however on our last morning we had an amazing group of 16 birds together… finally at last for me this species made up to its description in the Kennedy field guide; 'sometimes roosts in large numbers' and 'gatherings recorded to feed on insects'. At Kitanglad, to see 5 or 6 together usually is the most you get.
Grey-throated Sunbird Anthreptes griseigularis Country endemic
1 sighting at Mt.Makiling.
Purple-throated Sunbird Leptocoma sperata
Subic, Bohol, also at AlcoyCebu.
Olive-backed Sunbird Cinnyris jugularis
Fairly common and seen regularly during the trip.
Grey-hooded Sunbird Aethopyga primigenia Country endemic
Up to 5 birds daily at Mt.Kitanglad.
Mount Apo Sunbird Aethopyga boltoni Near-threatened (NT) Country endemic
Good sighting of a pair on Kitanglad.
Flaming Sunbird Aethopyga flagrans Country endemic
1 brief sighting on Mt.Makiling
Handsome Sunbird Aethopyga bella Country endemic
2 males showing very well at Alcoy, Cebu
Metallic-winged Sunbird Aethopyga pulcherrima Country endemic
heard Bohol
Eastern Crimson Sunbird Aethopyga siparaja
A few males seen at Alcoy forest, Cebu
Olive-capped Flowerpecker Dicaeum nigrilore Country endemic
A few daily on Kitanglad
Red-striped Flowerpecker Dicaeum australe Country endemic
Kitanglad, Alcoy forest, Bohol and Makiling.
Orange-bellied Flowerpecker Dicaeum trigonostigma
Several at Rajah Sikatuna, Bohol and once at Kitanglad
Buzzing Flowerpecker Dicaeum hypoleucum Country endemic
fairly common on Kitanglad.
Pygmy Flowerpecker Dicaeum pygmaeum Country endemic
Two sightings, 3 birds at Makiling
Fire-breasted Flowerpecker Dicaeum ignipectum
Three seen on Kitanglad.
Lowland White-eye Zosterops meyeni Near-endemic
As usual performed very well on the Subic stake-out but also seen Angano and heard Los Banos.
Everett's White-eye Zosterops everetti
Few at Alcoy, Cebu and on Bohol
Yellowish White-eye Zosterops nigrorum Country endemic
1 bird showing very well at Mt.Makiling
Mountain White-eye Zosterops montanus Near-endemic
common on Mt.Kitanglad
Mindanao White-eye Lophozosterops goodfellowi Country endemic
2 + 1 seen Mt.Kitanglad. Also called Black-masked White-eye.
Cinnamon Ibon Hypocryptadius cinnamomeus Country endemic
5+ daily on Kitanglad
White-lored Oriole Oriolus albiloris Country endemic
Once in the right location at Subic, we could observe 3 birds as long as we wanted. Apparently this was a pair still feeding its fletched, fully grown youngster.
Black-naped Oriole Oriolus chinensis
Subic, heard Bohol, seen Cebu
Philippine Fairy-bluebird Irena cyanogastra Near-threatened (NT) Country endemic
2 showed brief but good almost at eye level at Rajah Sikatuna Bohol, where more were heard. Getting increasingly rare throughout (few few left at Picop) and it seems Bohol is now one of the best places to see it with the forests of Rajah Sikatuna NP a valuable and well protected stronghold for the species.
Brown Shrike Lanius cristatus
common throughout and seen daily
Long-tailed Shrike Lanius schach
Subic, Los Banos, Kitanglad, Cebu
Ashy Drongo Dicrurus leucophaeus
We saw one at Subic, Ashy Drongo is very rare in Philippines outside of Palawan
Balicassiao Dicrurus balicassius Country endemic
Daily at Subic and Makiling.
Spangled Drongo Dicrurus hottentottus
Plenty at Rajah Sikatuna on Bohol and 2 seen on Kitanglad.
White-breasted Woodswallow Artamus leucorynchus
Rather common throughout.
Large-billed Crow Corvus macrorhynchos
common at Subic, also Makiling, Bohol and Cebu
Asian Glossy Starling Aplonis panayensis
Bohol and Cebu. The roost in Tagbiliran on Bohol still providing the usual spectacle in the evening on the town square. We estimated 4000 present this time.
Short-tailed Starling Aplonis minor Near-endemic
Up to 10 daily on Kitanglad.
White-shouldered Starling Sturnus sinensis
6 birds of this scarce winterer at Candaba
Apo Myna Basilornis mirandus Near-threatened (NT) Country endemic
3 + 1 + 2 seen on Kitanglad
Coleto Sarcops calvus Country endemic
Daily at Subic and seen at Loboc watershed reserve
Crested Myna Acridotheres cristatellus
Subic
Eurasian Tree Sparrow Passer montanus
Common.
Red-eared Parrotfinch Erythrura coloria Near-threatened (NT) Country endemic
A glimpse on Kitanglad.
Scaly-breasted Munia Lonchura punctulata
A few at Los Banos.
White-bellied Munia Lonchura leucogastra
Seen Bohol and a few on Kitanglad.
Chestnut Munia Lonchura atricapilla
fairly common
Java Sparrow Padda oryzivora Introcuced
Single bird seen from the car at Candaba
Other notable wildlife;
-At least 50 Long-snouted Flipper Dolphins entertained passengers on the fast-ferry crossing Bohol to Cebu. And so did "August Rush".
-Traditionally, Colugo was seen at Rajah Sikatuna, Bohol.
-And so were 6 Philippine Tarsiers on Bohol.
-Our dear tour-leader…
-A Philippine Cobra of about 1,2 meter was seen at Loboc Watershed, Bohol.
-I forgot who of us got the 1 leech recorded?
-Numerous newly hatched Spotted Water Snakes were on the trail at Rajah Sikatuna. Tiny and harmless!
-Home made ice-cream eh I meant butterflies at the Butterfly garden, yes, on Bohol again.
-Of course the bat colonies at Subic, and I guess we saw some monkeys there as well.
-Maybe not strictly regarded as wildlife... nevertheless, I should not forget the horses that carried our luggage, beer and ice up the mountain… thank you so much. Great work!
Home / Top / Reports