B

2

A Thailand birding trip report.
Central plains and NP + mountains of the North, 8-21 January 2023

Participants; Martin Kviesgaard (Greenland), Ronald Cicerello (USA), Terry Anderson (USA),
Joe Bozzo (USA), Peter Ericsson (Sweden), Stijn De Win (Belgium)

Laem Pak Bia and Pak Thale wader areas, Kaeng Krachan National Park,
Bueng Boraphet, Mae Wong, Mae Ping, Doi Inthanon,
Doi Ang Khan, Doi Lang, Chiang Dao, Thaton, Doi Lo
Thailand is a very rewarding destination for doing a short tour in mid-winter. It's always successful and no else this time with close to 400 bird species recorded and packed with good specialties in just 2 weeks. However, our tour isn't only about working hard to fulfill on numbers or perform on rarities. We don't rush things so all participants had the opportunity to truly enjoy whatever birds came their way throughout the trip. In Thailand we're on rich birding grounds and that's precisely why we can create this special feel when out in the field; Holiday yes it is! So we can look back with great confidence on yet another highly successful tour. Thanks go to our participants and the friendly people of Thailand. It's a feel good place and we can't wait to get back so looking forward to making more happy birders on the many Thai tours to come.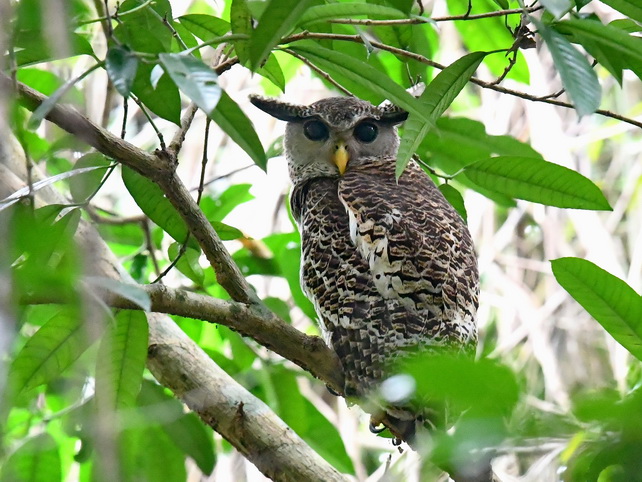 Perhaps "the'" star bird of our trip, a rare daytime encounter with the Spot-bellied Eagle Owl at KK.
Just to remind us that Thailand is about quality birds, about fantastic photo opportunities,
enjoyment with birds showing well and close-up... Thailand has it all!
Our stay in the wader areas of Pak Thale and Laem Pak Bia was a great start of the tour. Based in a nice seaside resort with swimming pool it's only a short drive to the wader hotspots. We were successful finding all the targets with good views of Nordman's Greenshank, Great Knot, Asian Dowitcher, White-faced Plover and many more. Of course we did connect with Spoon-billed Sandpiper. A pre-tour recce came on handy and we observed 2 birds for a prolonged time in exactly the same spot as a few days previous. I even managed a lucky flight shot!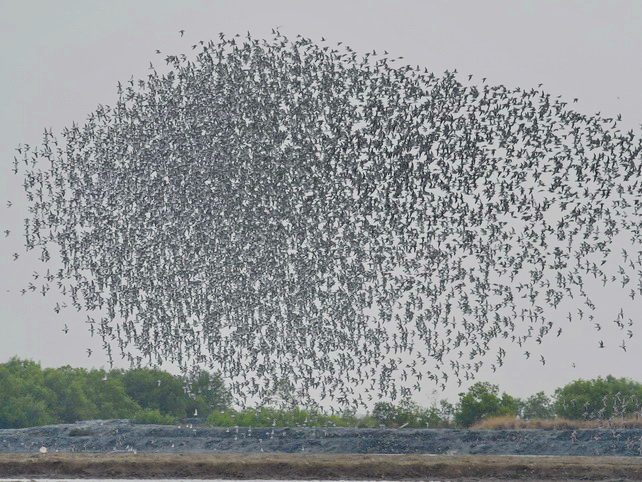 Waders, waders, waders, and 1 Brahminy Kite putting the flock up! Thousands, actually I have no idea
about the number, just check the cropped photo below and discover how densely packed this flock was!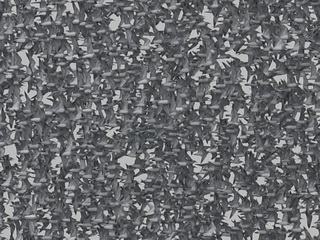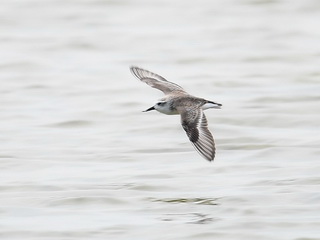 A detail of the dense wader flock at Pak Thale.
Spoon-billed Sandpiper! The flight shot.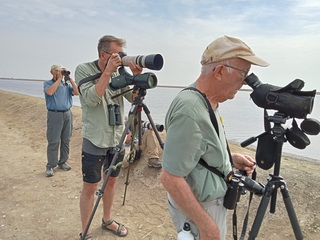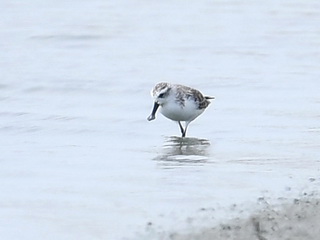 Watching 2 Spoon-billed Sandpipers
close enough for a 300mm record shot.
When we hide, birds show like never before. Photos below from our sitting sessions near Kaeng Krachan National Park. Nice isn't it to turn the tables around for a moment…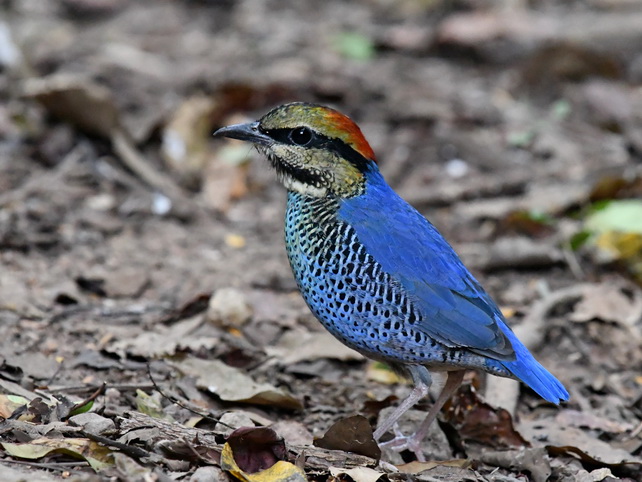 I'll let the image speak here, a male Blue Pitta!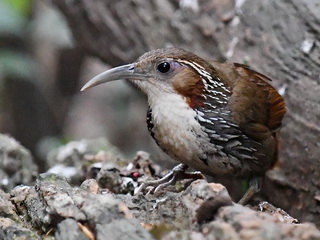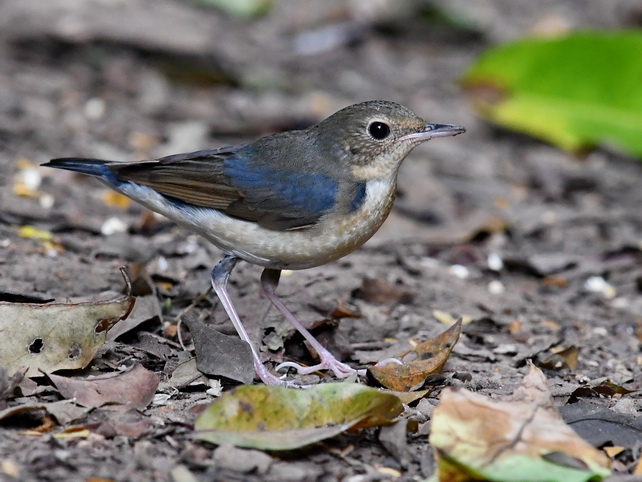 Large Scimitar Babbler, Kaeng Krachan
Siberian Blue Robin, Kaeng Krachan
We stayed in the excellent Baan Maka Nature Lodge where great birding starts in the extensive garden. It's also a great base for visiting the hides and of course Kaeng Krachan National Park.

Garden birds we enjoyed were Asian Barred Owlet, Collared Scops Owl, Ruddy-breasted Crake, Yellow Bittern, Bronze-winged Jacana, Black-hooded Oriole, Thick-billed Warbler... At the hides Siberian Rubythroat, Orange-headed Thrush, Blue Pitta, Large Scimitar Babbler, Lesser Necklaced Laughingthrush, Hainan Blue Flycatcher... and in the national park we seriously went on a roll with a male Banded Kingfisher, White-browed Piculet, Chestnut-breasted Malkoha, Orange-breasted Trogon, Silver-breasted Broadbill, Black-tighed Falconet, White-handed Gibbons, Stump-tailed Macaque, Forest Wagtail, Great Hornbill, Rusty-cheeked Hornbill, Hill Mynas, Woodpecker, Leafbirds etc... and then a Spot-bellied Eagle Owl kept calling, yes daytime, so we put in a little off-trail mini expedition finding it perched for great looks as long as we wanted. What a star bird, everyone happy sure enough.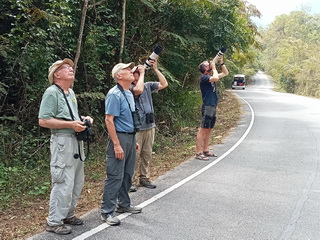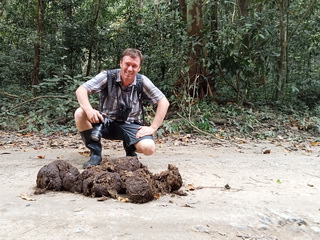 We're doing the Great Hornbill here.
Showing off the Elephant proof
On our way north we did an enjoyable boat ride on Beung Boraphet, Thailand's largest wetland before heading up Mae Wong for our first mountain birds and a few western specialties. A visit to the dry dipterocarp forests of Mae Ping National Park was good birding in very different habitat with Black-headed Woodpeckers and Grey-headed Parakeet. Green Peafowls were added at a last stop before reaching Doi Inthanon.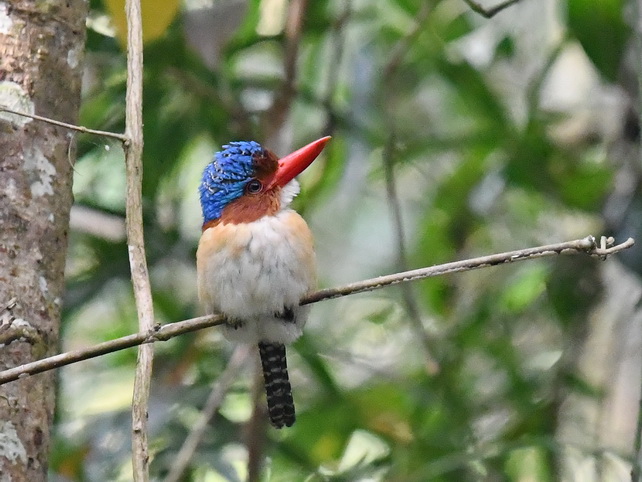 A male Banded Kingfisher perched in the perfect spot for a great show.

In the north we started with Doi Inthanon. On the summit at 2565 masl we enjoyed the beautiful mossy forest and the many regular goodies confined to this area. Of course we explored all other sites on the mountain thoroughly. Km 34 is a beautiful and peaceful area and the only other people one may usually meet here are other birders. On our walk we encountered a huge flock containing Clicking Shrike-Babbler and Brown-throated Treecreeper. Beyond the NP campground a small road continues through orchards, strawberry farms and various good bird habitats and it proved very productive for us in the afternoon. Lower down the mountain we also added Blossom-headed Parakeet at the evening roost stake-out.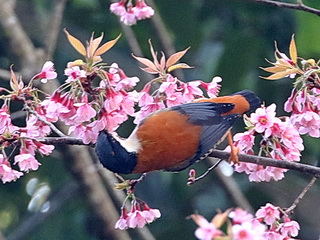 Success with Cuta in the cherry blossoms
White's Thrush
On our way back to Chiang Mai we made a quick stop at Doi Lo. This was well worth the little detour for the Small Pratincoles and many other birds in the open fields.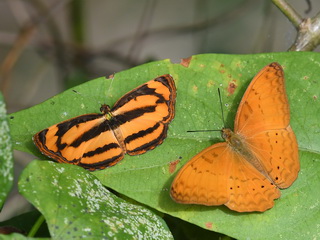 Extra Lascar and Common Yeoman
Pigmy Skimmer, KK version of Rainforest Elf!
Doi Lang features a long list of quality birds and combined with easy access, superb scenery, peace and quiet and beautiful weather this is a favourite birding site everyone loves. Cherry blossoms are a magnet for many bird species. We made a special effort returning to a flowering tree for Cutia and Rufous-backed Sibia. The flowers also attract many Sunbirds, Blue-winged Minla, Chestnut-flanked White-eyes and Warblers. Further on Doi Lang, Hume's Pheasant and Giant Nuthatch may be the most wanted birds and finding both went well.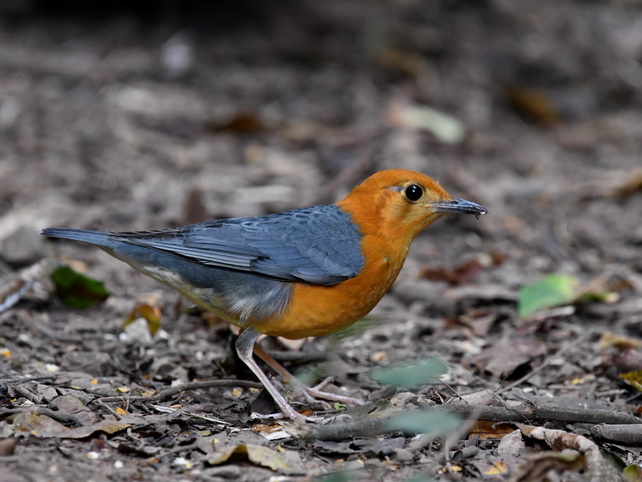 Orange-headed Thrush!
Our morning on Doi Ang Khan was another highlight in the north with very pleasant birding and many confiding species showing well.
Last morning of the tour we visited a Buddhist temple set in the forest at the foot of Doi Chiang Dao. Even with a huge bird list by the end of our tour we kept adding new species. Streaked Wren Babbler and Pin-tailed Green Pigeon showed well while a Blue-bearded Bee-eater was heard before we left for Chiang Mai airport. Our trip list with 373 species is posted here: https://ebird.org/tripreport/102322 Or for a comparable list (379 species) you may check the report of a tour we did run in January 2014.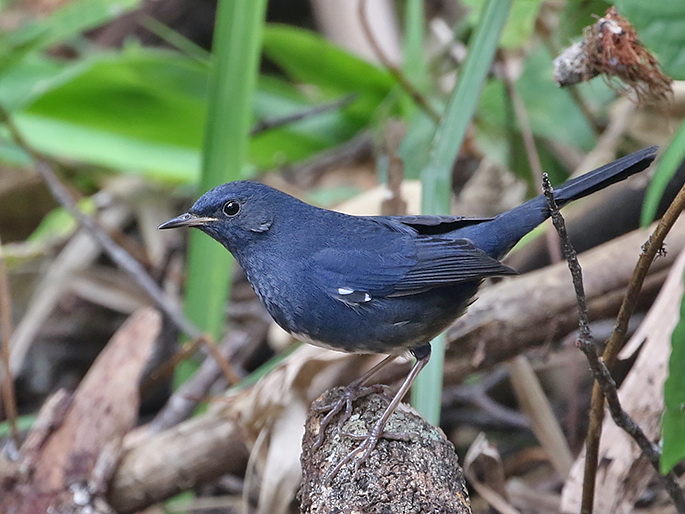 White-bellied Redstart on Doi Lang