Birdtours2asia
Expert guided birding tours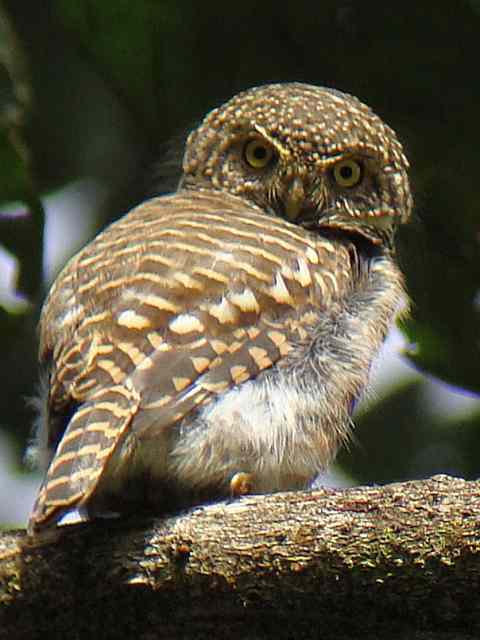 Collared Owlet
Kaeng Krachan National Park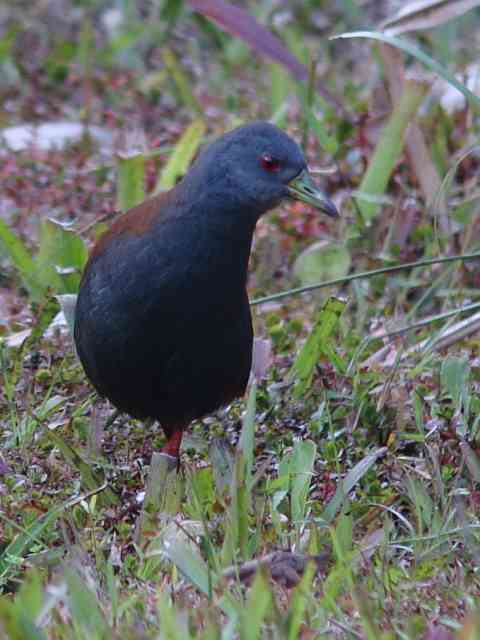 Black-tailed Crake
Performance on Doi Inthanon!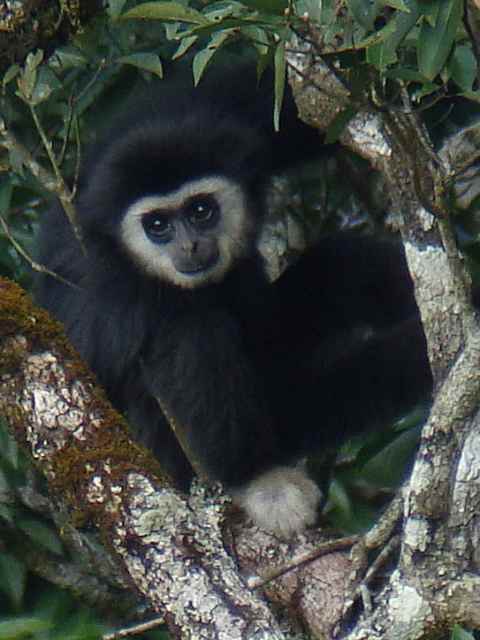 White-handed Gibbon
Kaeng Krachan National Park
Birdtours2asia
Join us on a tour and you'll get
Top-quality holidays
Friendly & experienced leaders
Excellent itineraries & trip logistics
Comfortable high quality accommodations
All inclusive competitive tour prices
Small groups - size limit=6
Finest birding in Asia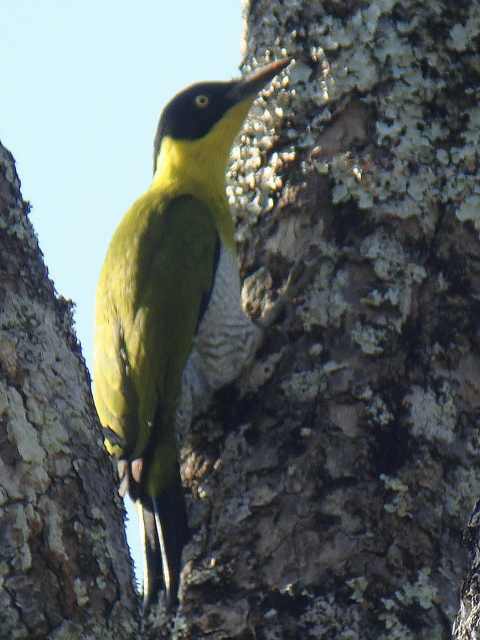 Black-headed Woodpecker
Mae Ping National Park

We power your vacation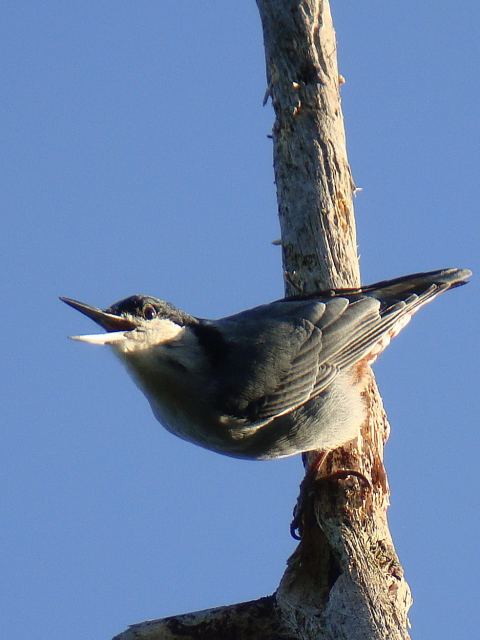 Giant Nuthatch
Doi Chiang Dao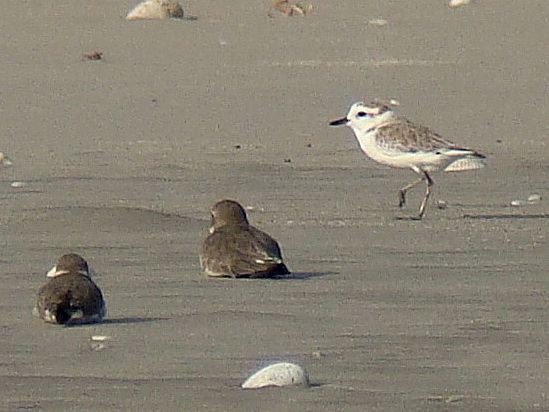 White-faced Plover
Laem Pak Bia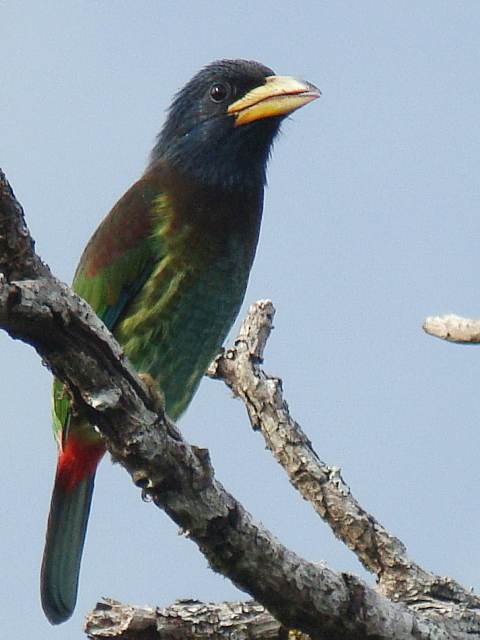 Great Barbet
Kaeng Krachan National Park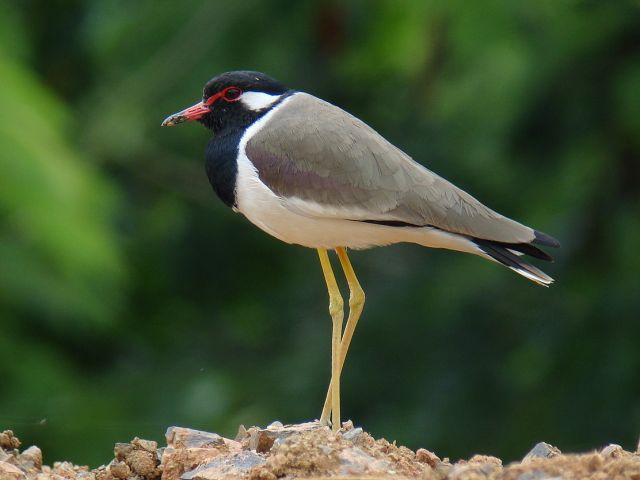 Red-wattled Lapwing
Kaeng Krachan National Park
All bird photographs taken on
the trip are opportunity shots.
Copyright Birding2asia.com
B2A guided trip, central & north Thailand, 31 October – 14 November 2009.
Guests ; Shaun and Marie Robson
Thailand, 380 species, an early November that 'saw' the tail of the wet season, in just about 15 days on a relaxed itinerary that includes a couple temples and a full afternoon rest. Pretty good…euh, nooo, sorry, not right, we really did "enjoy" the journey and that is what does count, not a number on a list. Forget the above, the report starts below!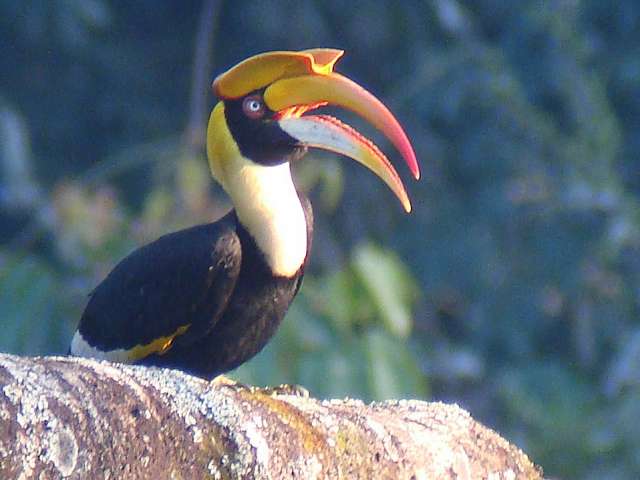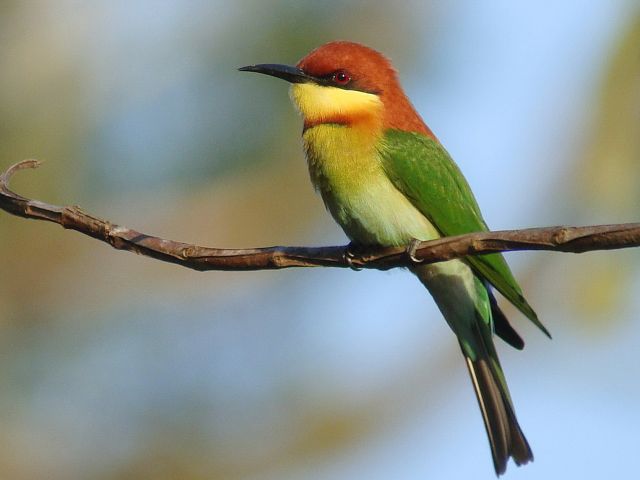 Great Hornbill Kaeng Krachan National Park Chestnut-headed Bee-eater
I'll make this one short, -the report text-, to compensate for the long list (hehe), no, because it's not easy to come up with something new and fresh time after time. Because it's not easy to write half a year beyond the facts, guess I got a bit busy last winter. Because I believe a report should be readable, -not boring text-, and most important, should burst with birding and travel information. Good reports are extremely rare these days, yes it's true, someone told me rarer than the birds! I wrote quite a few reports lately, but can't remember to have actually read many in recent history. Who has a message in plain commercials that do try hard to exclude all birding info? If you believe this is one, at least we gave it a good try to offset emissions elsewhere, that's here! I would have let you download all my recordings made on this trip…if it wasn't for my microphone to be dead at the time. Anyway, the report might come out brief but the trip was yet another one to remember and it would therefore be a pity for no report to appear at all.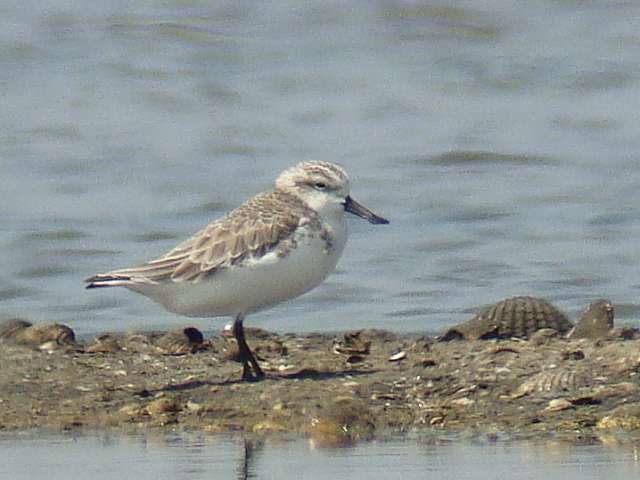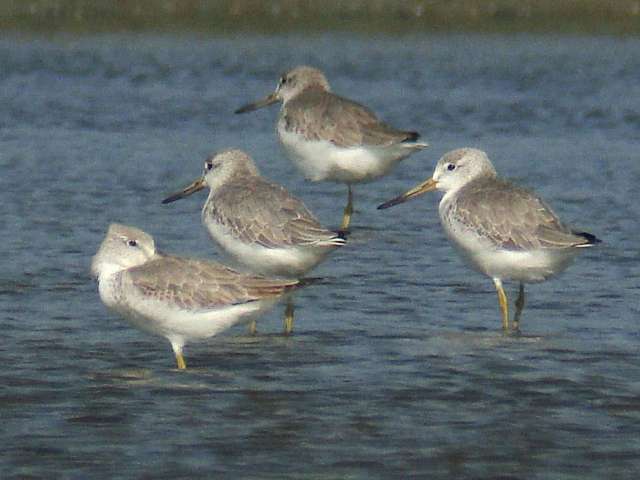 One of Shaun's Spoon-billed Sandpipers. Pak Thale – Laem Pak bia Not to be missed; Nordmann's Greenshank
Pick-up at Suvarnabhumi airport, couple hours drive to Khao Yai NP with Eastern Marsh Harrier and Painted Stork en-route. Nice waterfall, first forest species. Windy conditions. Three Black Eagles and the same amount of Rufous-bellied Eagles must have liked it. Laced Woodpecker and stuff you know, Black-throated Laughingthrush…bird of the day and the best ever start to a trip must have been Blue Pitta with brilliant views in the late afternoon.
Next day –Khao Yai- pretty nice despite windy conditions, 25 Wreathed Hornbills and both Necklaced Laughingthrushes and… euh, successful Nightjar session and a superb Leopard Cat spotlighted to end the day.
Next –Khao Yai- continued going good, fruiting tree full with Hill and Golden Crested Mynas, Moustached Barbet and Brown-rumped Minivet…you know, stuff that would be less likely to turn up at other sites during this tour.
We are November 3rd by now. Successful Limestone Wren Babbler twitch (info!), then a wonderful Ayuthaya temple visit followed by a glimpse of a Black Baza en-route to Pak Thale. Waders and marsh birds abound and, yep, the perfect afternoon find…Spoon-billed Sandpiper. (off to Kaeng Krachan eh)
Ka-eng Kra-chan!! No need to explain…it's brilliant always. As a regular visitor able to compare; we hit a bit of a slow day…perfect, just what we need to enjoy the birds at a reasonable pace. I love Kaeng Krachan. The day was just great! Pick your birds from the list, I won't make an attempt.
Brings us to November 5th. Pak Thale and Laem Pak Bia area more thoroughly this time. Nice clean-up of specialities is all to note; more Spoon-billed Sandpipers, White-faced Plover, Nordmann's Greenshanks, Crakes, end day with Indian Nightjar.
Another KK day, yeah! Upper section. The perfect Red-bearded Bee-eater, my very first White-throated Needletail in Thailand, a 100 Chestnut-headed Bee-eaters to love, we watched 66 (that is 66!) Great Hornbills fly across the valley at eye level as they went to roost. Ended up counting Greats in one single tree…enough!
No, 'not' enough this time, we spotlighted our way out and I'm going to list it; Shaun and Marie do like their mammals and we got White-handed Gibbons, plenty Dusky Langur, rare Banded Langur, Giant Black Squirrel and a playful trio Yellow-throated Marten before dark, in the spotlight a Small-toothed Palm Civit, 3 Common Palm Civit and 'the' Indian Elephant for good views safely from the car. I'll leave the Squirrels and Threeshrew out, sorry for that.
November 7 got us to enjoy more waders and stuff at Pak Thale before the long drive to Tak. A day with few additions to the list, quite amazing for us to get to 380 in the end, we must have 'scored' somewhere that it got us time to 'enjoy' waders, simple as that.
ThaksinMaharatNational Park, little known, little visited, but it has special birds; White-throated and Olive Bulbul, White-browed Piculet, Orange-headed Thrush, Sulphur-breasted Warbler, Rufous-browed Flycatcher…afternoon, relax by the swimming pool!
November 9th and beautiful old dipterocarp forests that most miss on their trip to Thailand. MaePingNational Park. Good for plenty Black-headed Woodpeckers, 2 White-bellied Woodpeckers, Grey-headed Parakeet, Rufous-winged Buzzard, Burmese Shrike, 9 Black Baza (Shaun!), Rosy Minivet, White-browed Fantail.
Doi Inthanon, just 1,5 days and good for a visit to all the regular spots with most of the usual stuff in place; Wren Babblers, Shortwing, Tesia, Forktail, Crake…you know.
DI in the morning, Chiang Dao temple in the afternoon. Not on this trip but my next this same November and here's what it can produce, the temple.
November 12th, great day to see a bark-hugging monster (Shaun) on Doi Chiang Dao, the Giant Nuthatch. High day list anyway and always pleasant birding on DCD, Sapphire Flycatcher is 1 to note that isn't always easy, we got 3 birds, they must have arrived in good numbers this winter.
Doi Pha Hom Pok, also seldom visited but excellent indeed. A clear and crisp day for the sturdy hike up to the summit with superb 360 degrees mountain views on top. Birds? Of course in these beautiful old mossy forests; Chestnut-headed Tesia on our stake-out, Mountain Hawk Eagle, lovely Long-tailed Broadbills, -a group of 15 of em-, Brown-breasted Bulbul, Grey-sided Thrush, Buff-throated Warbler, Black-eared Shrike-Babbler, Whiskered Yuhina, plenty stuff.
Doi Ang Khan for a single morning at the end. Quite nice and plenty bird activity around. Chestnut-bellied Rock Thrush, Speckled Piculet, Mountain Bamboo Partridge, Crested Finchbill, Silver-eared Mesia…
That's it I guess. Bye.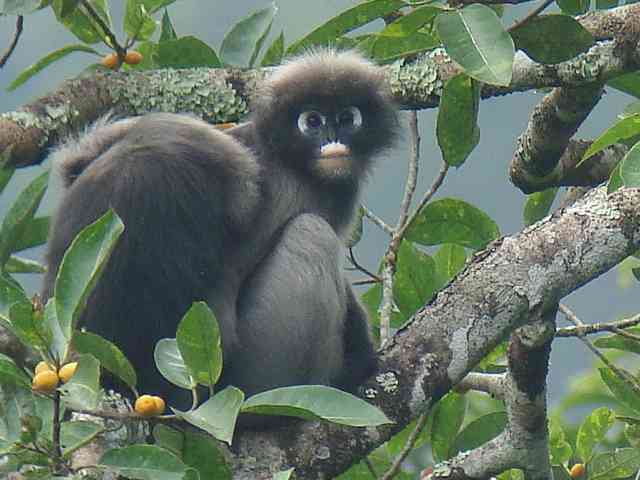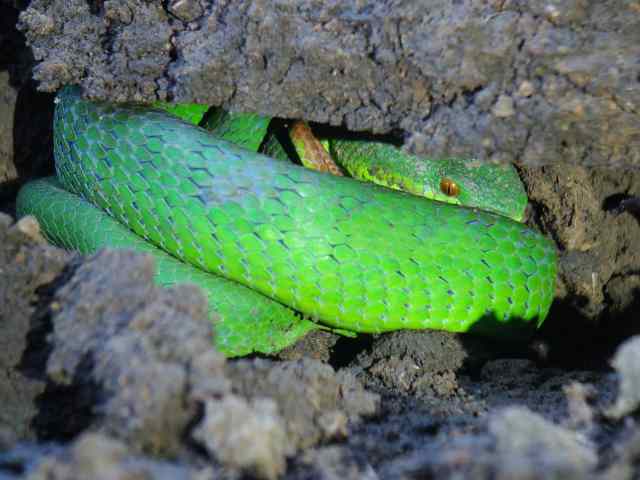 Dusky Langur – Kaeng Krachan NP Pope's Bamboo Pitviper – Doi Pha Hom Pok NP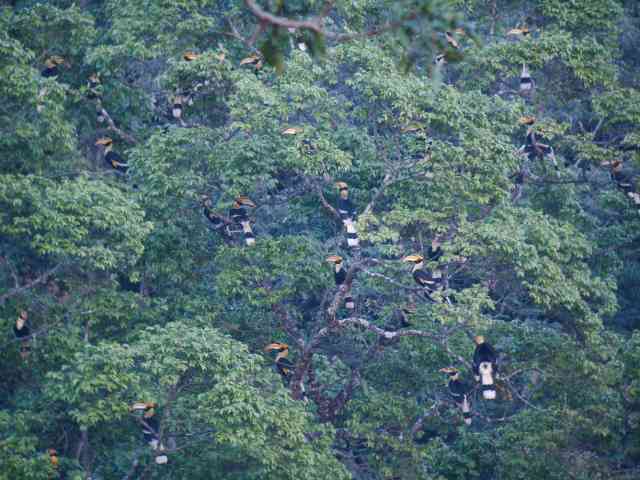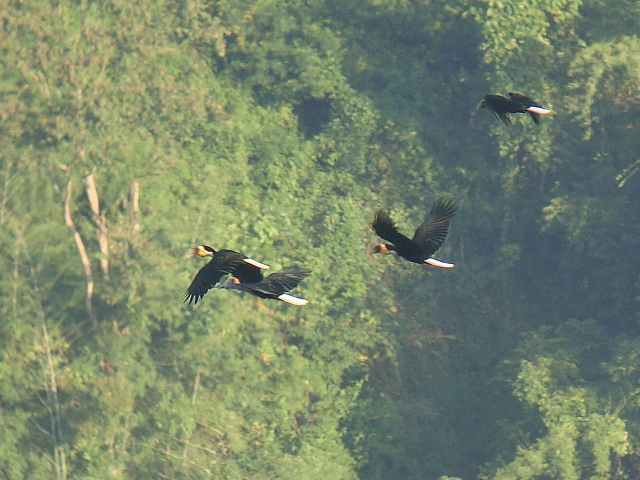 Twenty-nine in this photo! Great Hornbill roost Kaeng Krachan NP. Wreathed Hornbills, Khao Yai NP
Oh, 1 more; Shaun's e-mail and top 10;
From: Shaun Robson
Sent: 16 November 2009 23:01
To: info@birding2asia.com
Subject: Thank you and top 10
I just wanted to say a big THANK YOU for your guiding and overall organisation over the past 2 weeks. It was excellent. Without you I suspect that we may have only seen 50% - 60% of the species we did see, and I guess that we would have missed many of the good ones. Thanks also for the efforts you made to ensure that Marie got good looks at the birds. She really appreciated that and it enhanced the holiday for her. She is still on high after our mammal spectacular at Kaeng Krachan.
I have worked out my top 10 for the trip (actually had to include 11), not perhaps typical of all your clients and no room for great birds like the Tesia's, Woodpeckers, Shortwing, let alone Olive Bulbul!
No1 Spoon-billed Sand - Charismatic wader, sadly heading towards extinction,
this may have been my last chance to see it.
No2 Blue Pitta - Forest jewel in sun dappled leaf litter
No3 Red-bearded Bee-eater - Even freakier than PWB
No4 Pygmy Wren Babbler - comical tailless skulker
No5 White-faced Plover - Very rare, very beautiful
No6 Giant Nuthatch - Great show by this bark-hugging monster
No7 Long-tailed Broadbill - much wanted but all too brief
No8 Great Hornbill - May be common but 66 coming to roost in one tree!
No9 Banded Broadbill - 1st ever Broadbill, took some work
=No10 Black Baza - 1st for me, great looks in great light
=No10 Slaty-backed Forktail - Would have been higher but I have seen before.
Hope your current trip is proving as successful and look forward to seeing the photos in due course.
Thanks again.
All the best
Shaun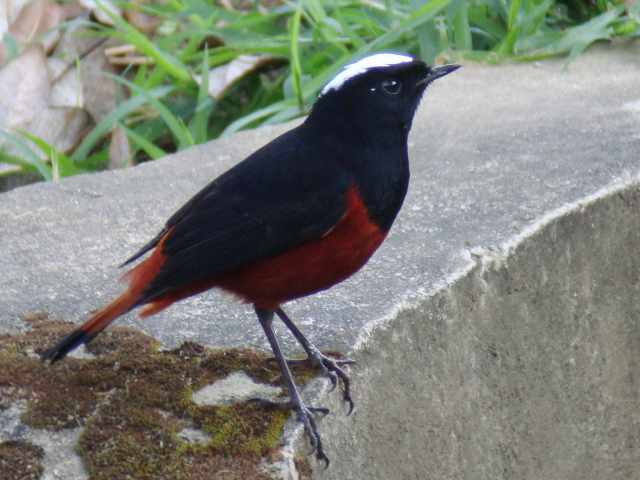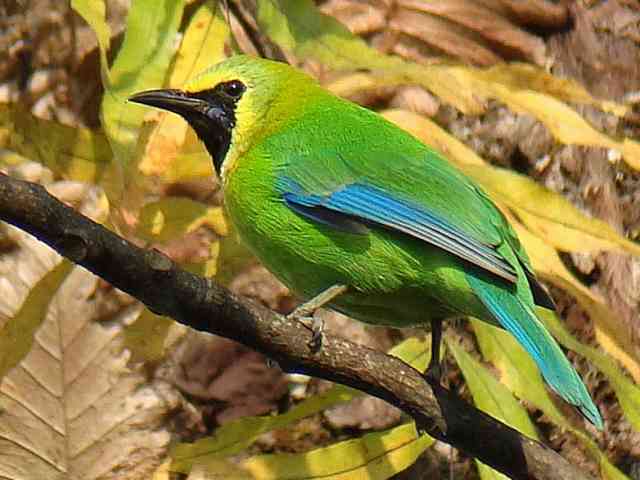 White-capped Water Redstart – Doi Inthanon Blue-winged Leafbird – Khao Yai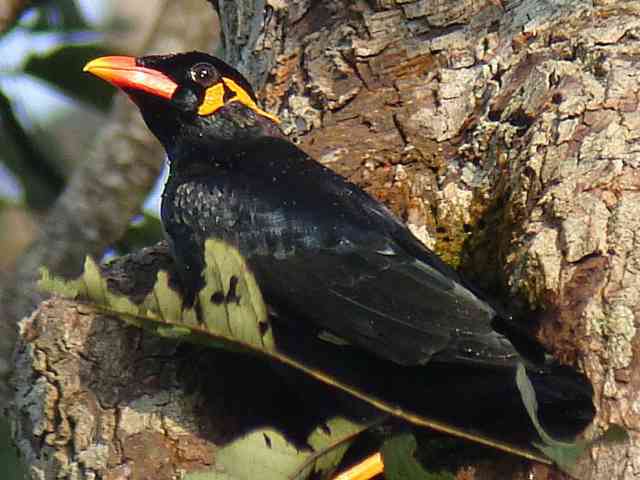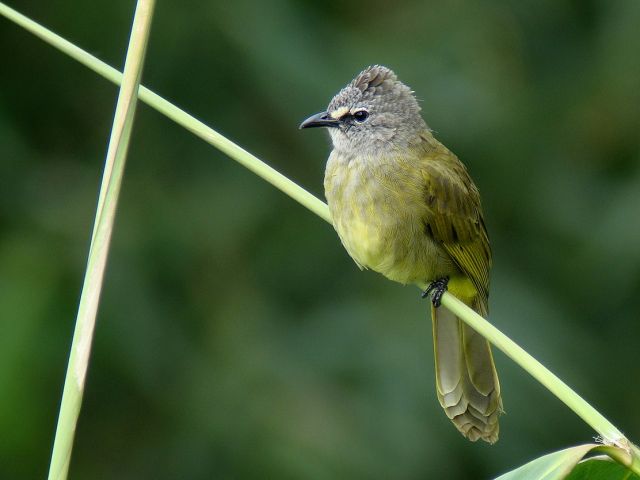 Hill Myna – Khao Yai NP Flavescent Bulbul – Kaeng Krachan NP
Top / Home / Reports Full trip list