Birdtours2Asia
Expert guided birding tours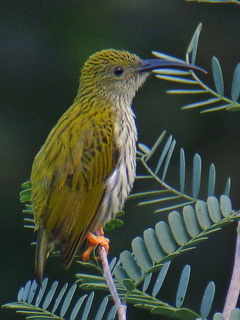 Streaked Spiderhunter
Chiang Dao
Ashy Woodswallow, Huay Tung Tao
Chestnut-bellied Rock Thrush, female
Doi Ang Khan
B2A
Join us on a tour and you'll get
Top-quality holidays
Friendly & experienced leaders
Excellent itineraries & trip logistics
Comfortable high quality accommodations
All inclusive competitive tour prices
Small groups - size limit=6
Finest birding in Asia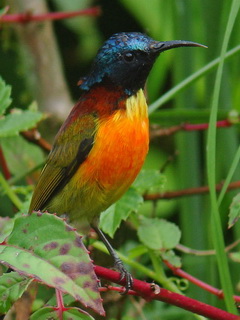 A Green-tailed Sunbird
on the summit of Doi Inthanon.

We power your vacation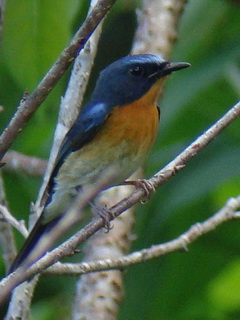 Chinese Blue Flycatcher, Chiang Dao
Peep across the border at Doi Lang.
Burma!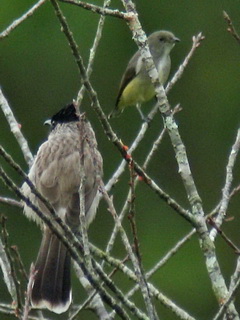 Yellow-bellied Flowerpecker
(birds looking away do not count...)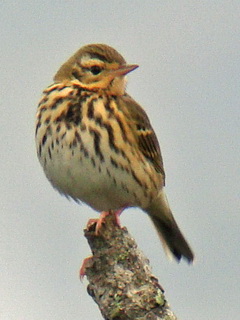 Olive-backed Pipit, Doi Ang Khan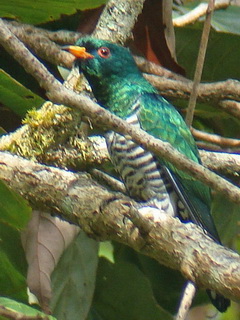 Asian Emerald Cuckoo, Doi Inthanon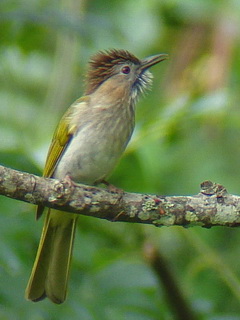 Mountain Bulbul, Doi Ang Khan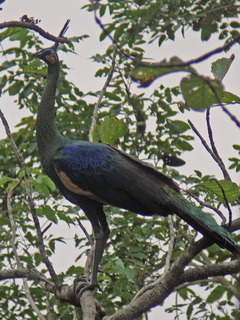 Green Peafowl, Huay Hong Krai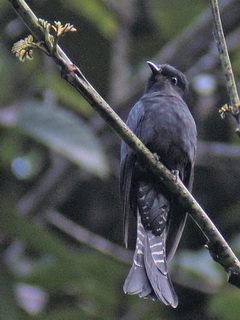 Drongo Cuckoo, Chiang Dao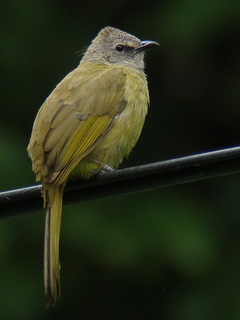 Flavescent Bulbul, Doi Inthanon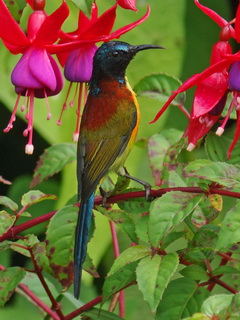 Green-tailed Sunbird, Doi Inthanon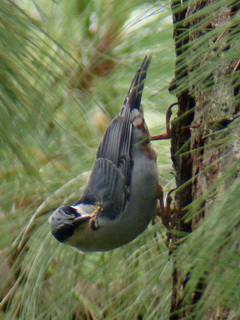 Giant Nuthatch, Doi Ang Khan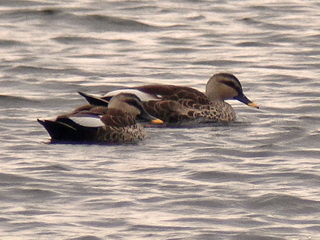 Eastern Spot-billed Duck, Chiang Saen
All the bird photographs taken
on the trip are opportunity shots.
Copyright Birding2asia.com
Copyright © Birding2asia.com

All rights reserved.
B2A North Thailand 2012
26 November - 4 December
Participants; Jean-Francois Bourhis, Tony Kinread, John Overfield,
Sheryl DeVore, Steven Bailey.
Doi Inthanon, Doi Lang, Chiang Saen area, Doi Pha Hom Pok,
Doi Ang Khan, Chiang Dao, Huay Hong Krai, Huay Tung Tao
& Central Thailand extension 5 - 10 December (photos)

Mrs. Gould's Sunbird, Doi Inthanon
Birding in Thailand can be very rewarding in late November and early December. And I know, this is yet another statement, but looking back on the tour, our numbers and specialities recorded provide with a fine confirmation that allowed us to enjoy some great satisfaction. In hard facts, this translates with 381 bird species on the list, no, not on a 3 weeks trip, we worked hard* and did this in just 16 days. I believe it may not be possible to fill up such a huge list without adding quite a few special or hard to find birds… However, our tour isn't only about working hard to fulfill on numbers or perform on rarities. As always, all participants had the opportunity and luxury to truly enjoy whatever birds came their way throughout the trip. In Thailand, where one may find himself on such rich birding grounds, this is easy enough and that's precisely why we can create this special feel when out birding; Holiday yes it is! So we can look back with great confidence on yet another highly successful tour. Thanks go to our participants and the friendly people of Thailand. Thanks go out to hotel staff, to our driver, to national park rangers, those that arranged the hides and boat trip for us, people who shared the latest birding info and last but not least thank you to those who prepared all the delicious Thai food for us during the tour.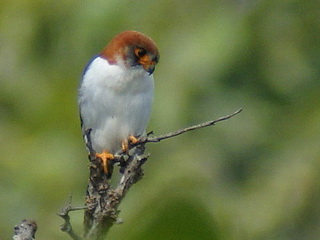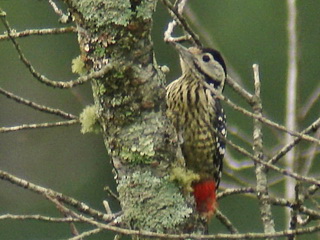 Just as last year one of the first birds seen on the tour, Stripe-breasted Woodpecker, Doi Ang Khan
the rare and hard to find White-rumped Falcon, DI.
We worked hard* ; Ha well, I'm afraid we had to work a little harder than usual on this tour to be able to end up with comparable results from previous tours. The odd weather encountered often ended up the author of a feel that the birding seemed a bit on the slow side. Certainly, overcast skies and daily rain showers aren't what one would expect in the north in late November and certainly not into December. This would be more appropriate weather to occur in October through to early November latest. When our tour took place, no cold or cool had come over the mountains in the north and winter simply hasn't begun. Some species as a result were harder to find and some did pop up unexpectedly. Eh, I mean, isn't that how it goes always? No tour is the same, -luckily, so we can go and be excited time after time while doing consistently well on finding those special birds. We all had to work hard to make this trip an enjoyable holiday. Great job and thanks to you all.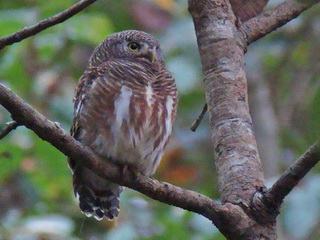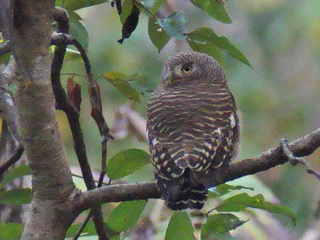 If only birds would always show themselves from all sides... Asian Barred Owlet at Huay Hong Krai near Chiang Mai.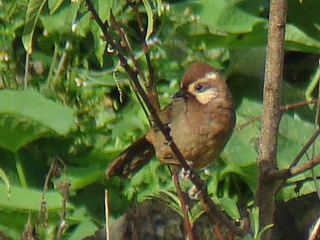 Grey-headed Canary Flycatcher, Doi Pa Hom Phok White-browed Laughingthrush, Doi Ang Khan
Amazingly, we started our tour with the unthinkable; to copy last year's start. The rare and hard to find White-rumped Falcon basically became the first bird of the trip. Never thought this would work again at km13 on Doi Inthanon but there is was, a fine female performed for us to enjoy prolonged views. I should mention we also got 3 Collared Falconets, as they often get considered a prime target bird at the site. Next stop up the mountain is easy enough. I mean, with such stunner Falcons in the bag we are allowed some time for a stop at one of Thailand's most impressive waterfalls. Any yes, it's never failed to seduce although our attention quickly turned to the ever present Plumbeous Water Redstarts on the river. Further up the forest at km 34 became the main focus for our afternoon's birding; Asian Emerald Cuckoo, Golden-throated Barbet, Rufous-bellied Eagle, Large Cuckoo Shrike, Golden-fronted Leafbird, no less than 3 Slaty-bellied Tesias seen, Radde's Warbler, Rufous-backed Sibia, Slender-billed Oriole, Black-hooded Oriole... in short a feast of lifers for those on a first trip to Thailand or Asia. On the next day and a half we worked our way to enjoy all the famous birding spots on Doi Inthanon; the summit with it's Sunbirds, warbler flocks and White-browed Shortwing, the ever productive roadsides at km 37, the Siribhum waterfall with Slaty-backed Forktail and White-capped Redstart, and the road to Khun Wang with the Lesser Shortwing stake-out that never fails.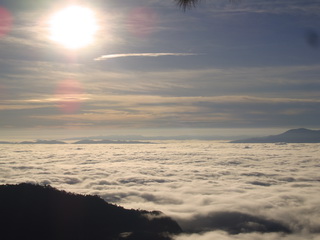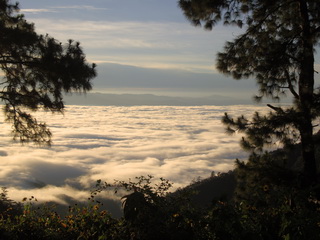 We were greeted by some amazing scenery one morning on Doi Ang Khan. Clear on top with the valley full of fog.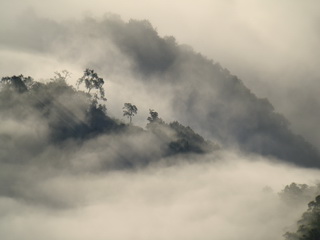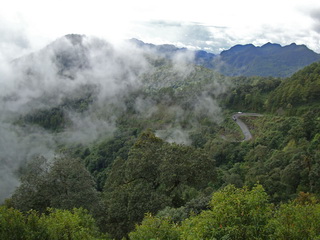 Mist rises up the forested ridges at Doi Ang Khan. A steep road winds its way to the top at Doi Ang Khan.
On the 29th of November we went up the eastern (old) side of Doi Lang as it was only in December 2012 that the road was opened from the western side now famous for its feeding station with Spot-breasted Laughingthrush and Rusty-naped Pitta showing on the worms. Anyway, the eastern side has long been a favoured birdwatching destination not to be missed on any trip to the north. Our day on the mountain went in the books as an interesting day and it started by putting some extra weight on our spinning back wheels, but we quickly made it up the mountain nevertheless, only to be greeted by cloudy skies and later in the day some rain. Odd weather for the season to say the least and it really felt as if bird activity was down. However, when birds appeared, and this included flocks up to 15 bird species, they seemed way too active and moving on too quickly which made some of us struggle to keep up. This of course is unavoidable and the trick is not to get frustrated just try pick up some of the birds in this flock and some from another, it will work out and as it goes, in the end everyone will have seen almost everything. This is forest birding. Spectacled Barwing, White-headed Bulbul, Crested Finchbill, Blue-bearded Bee-eater, Gould's Sunbird, Streaked Spiderhunter, Maroon Oriole, Yellow-eyed Babbler, Whiskered Yuhina, Asian Stubtail, Striated Yuhina, Scarlet-faced Liocichla… long list, 91 species recorded in fact (on mountain only) while a good average day would count 70-80…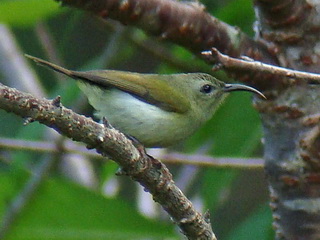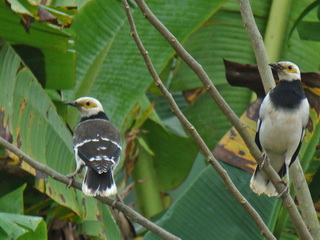 Black-throated Sunbird female, Chiang Dao Black-collared Starling, Thaton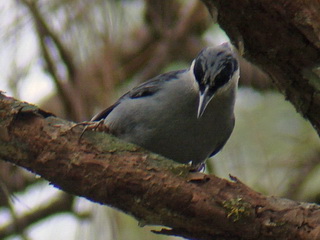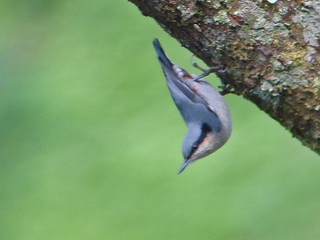 Giant Monster, err Nuthatch Doi Ang Khan Tiny Nuthatch, err Chestnut-vented
The next day we went to Chiang Saen and the Mekong which was experienced as a day with easy birding and lots of birds on view throughout. Some highlights were Chestnut-tailed Starling, Red Avadavat, Small Pratincole, Purple Sunbird, Grey-headed Lapwing, Chestnut-capped Babbler, Citrine Wagtail, both Jacanas and of course the Harrier roost with 100+ Pied and 50+ Eastern Marsh Harriers coming in well before dusk, thanks to the heavy cloud cover yes indeed. They would have come in much later in clear weather. So, all participants were happy at the end of a day which provided such contrast from the rather difficult forest birding the day before. I believe all thought to have notched up a far bigger day list than yesterday's. Through experience only I knew else and when I told everyone we had seen less birds than the day before I guess this was met with disbelieve. Only a count can give a decisive answer, 83! I mean, I'm not always counting numbers and checking lists, focus must be on enjoyment but this simply adds to the interesting bit I mentioned for our day up Doi Lang. In other words a day where the birding feels slow ends up with a higher day list than one where plenty birds seemed to have been around at all times…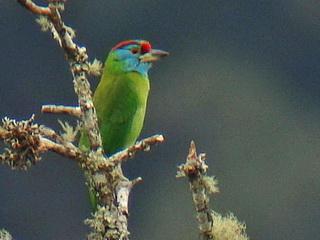 Blue-throated Barbet, Doi Lang Needed a second look? See how well a Great Barbet can blend in.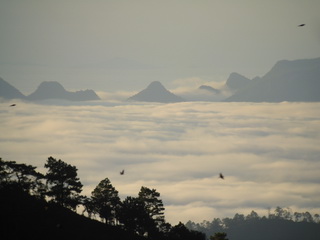 Doi Inthanon features some impressive waterfalls. Some more scenery complete with Cook's Swiftlets flying about.
A day up Doi Pha Hom Pok, I must admit, really was a bit slow on the birding but it was also quite relaxing and still we did add a few good birds not seen earlier on the trip; Yellow-vented Flowerpecker, Velvet-fronted Nuthatch, Bianchi's Warbler, Yellow-bellied Warbler, Hill Blue Flycatcher, Rosy Minivet, and both Speckled and White-browed Piculet. And of course we did see some birds recorded earlier on Doi Lang again providing everyone with the opportunity to catch up on some of those species missed earlier.
The Great Yellow Sailor (Neptis radha) Doi Ang Khan The Red Lacewing (Cethosia biblis)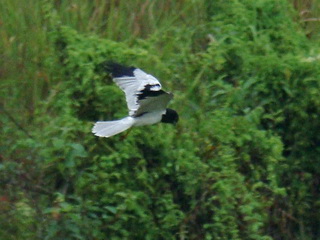 These surely rank in my personal top 5 of most beautiful raptors in the world; the Pied Harrier and the Black Baza.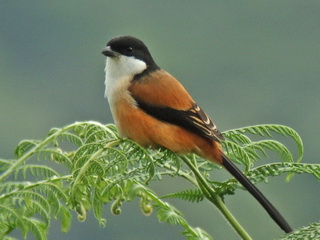 Oriental White-eye, Chiang Dao Long-tailed Shrike, Doi Ang Khan
Doi Ang Khan was a bit off and on with the weather but generally gave us quite good birding. I will only name a few of the highlights; Giant Nuthatch, Yellow-bellied Flowerpecker, White-browed Laughingthrush, Brown-breasted Bulbul, Mountain Hawk Eagle, Chestnut-bellied Rock Thrush, Silver-eared Mesia… and continue with our day on the 3rd of December which was DAK in the morning and then via a scenic route to Chiang Dao temple for the afternoon. I believe this must be a day to virtually guarantee a day list of 100+. We had a very slow morning on DAK (but amazing mountain vistas), the 2nd had been better bird wise, and we had a real good session at the temple to end up with 104 different birds recorded for the day. With good bird activity on Doi Ang Khan in the morning and a temple area that in the past gave us up to 52 bird species in just 2 hours without leaving our 1 square meter viewpoint… I mean this would be a nice combination of sites to provide for a big day count!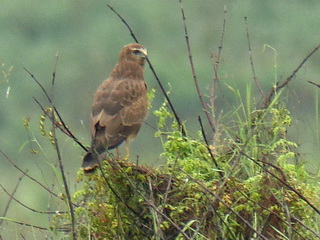 An Eastern Marsh Harrier at the Chiang Saen Harrier roost. Record shot of a good one; Indochinese Cuckooshrike.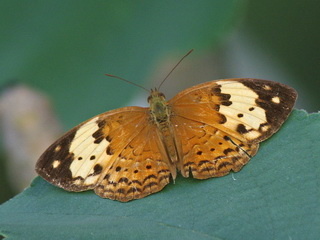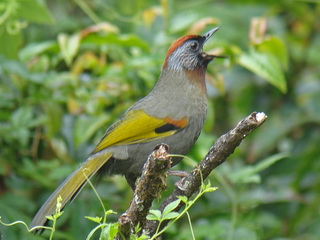 The Rustic (Cupha erymanthis), Doi Ang Khan Silver-eared Laughingthrush, Doi Inthanon
We have arrived at our last morning in the north which was spent visiting Huay Hong Krai with the easy Green Peafows and Asian Barred Owlet, then Huay Tung Tao good for Wire-tailed Swallow, Indochinese Bushlark, Burmese Shrike, Rufous Treepie, Red Avadavat and 15 Red-billed Blue Magpies. Last, we paid a quick visit to Mae Hia which gave us our expected targets swiftly, Rufous-winged Buzzard and Plain-backed Sparrow. The afternoon was spent on travel to Kaeng Krachan National park but not before another delicious lunch in the historic centre of Chiang Mai.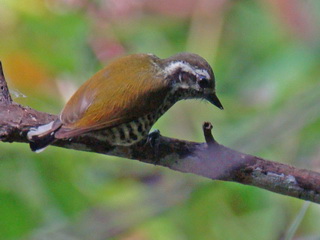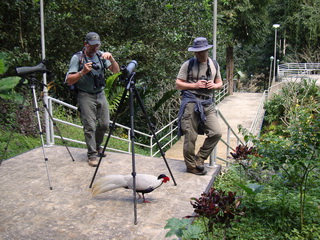 Speckled Piculet, Doi Pa Hom Phok A Silver Pheasant hiding under my tripod...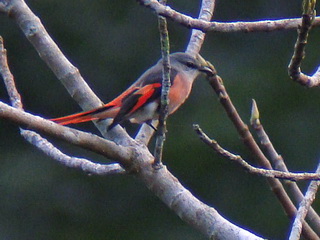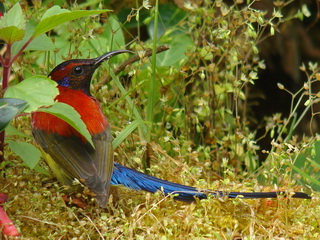 Rosy Minivet, Chiang Dao Mrs Gould's Sunbird photographed on the ground, a rare occasion!
Central Thailand extension 5 – 10 December, report.