Where2watch
birds in Asia
Stijn De Win
Philippines
birding info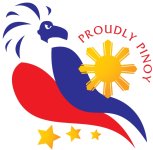 We love the Philippines!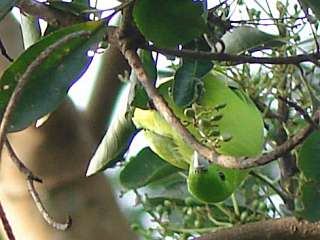 Green Racquet-tail by Stijn De Win
More info, less2read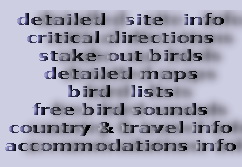 Where2watch
birds in Asia

We power your vacation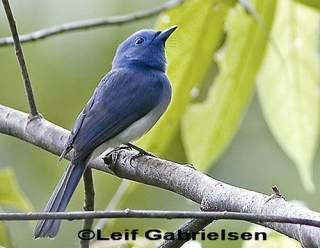 Black-naped Monarch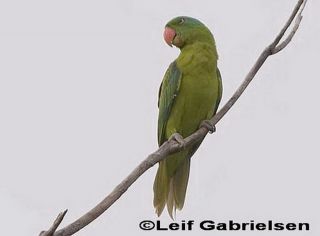 Blue-naped Parrot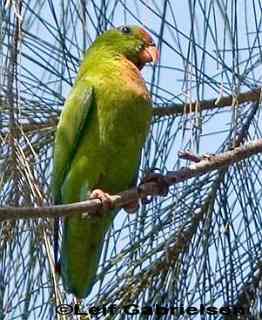 Philippine Hanging-Parrot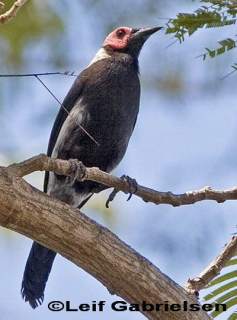 Coleto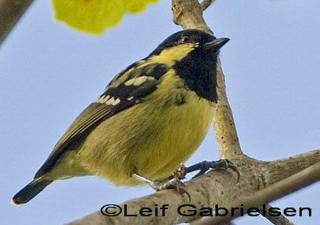 Elegant Tit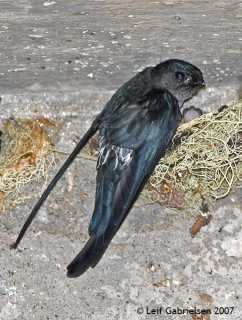 Grey-rumped Swiftlet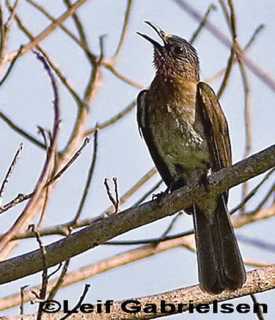 Philippine Bulbul
Philippine Coucal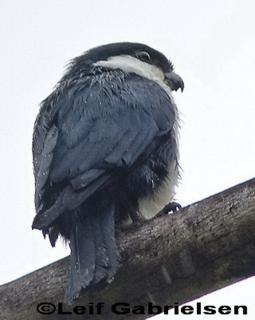 Philippine Falconet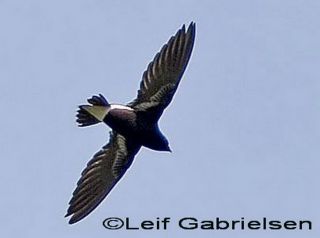 Purple Needletail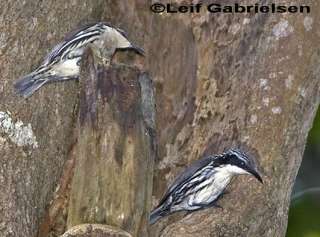 Stripe-sided Rhabdornis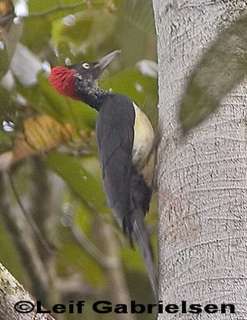 White-bellied Woodpecker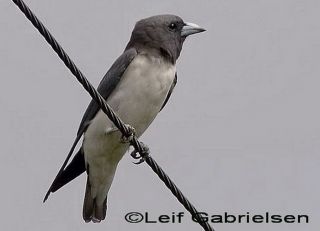 White-breasted Woodswallow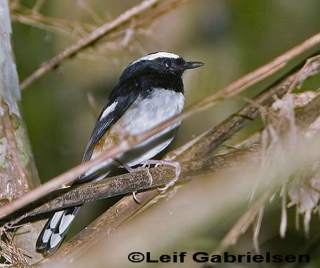 White-browed Shama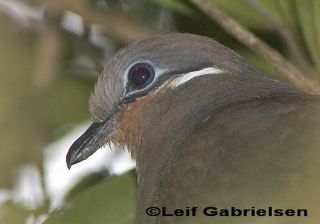 White-eared Brown Dove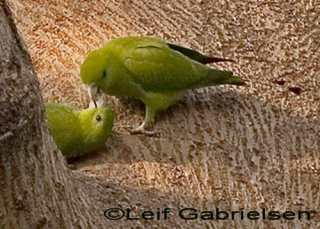 Green Racquet-tail
All Photographs by
Leif Gabrielsen
Subic Bay Freeport
Birding in the Philippines. Luzon's best lowland forest birdwatching site.

The excellent and easy accessible lowland rainforest which is protected in the Subic Bay Freeport zone is definitely

one of the most bird rich sites in the Philippines which guarantees some easy birding, to Filipino standards at

least. Therefore, Subic possibly has the best introduction to birding in the Philippines with a number of endemics

and specialities present.

Key species

Subic is the only known site for Green Racket-tail (and still fairly common) apart from hard to reach locations in the

Sierra Madre mountains. Other specialities which are otherwise only encountered regularly at Hamut include Sooty

Woodpecker (easy), White-fronted Tit (rare), White-lored Oriole (rare), Rufous Coucal (might be fairly common

but is hard to see) and Blackish Cuckoo-shrike (fairly common and conspicuous).

In addition this is one of very few sites where Blue-naped Parrot still can be found outside of Palawan.

A number of other goodies have been recorded at Subic, all fairly recent and from accessible parts in the area, but I would

certainly list these as (very) very hard to find. On a short visit, consider yourself lucky if you find just 1 of these; Grey-

headed Fish-Eagle, Philippine Megapode, Luzon Bleeding-Heart, Cream-bellied Fruit-Dove, Spotted Imperial Pigeon,

Philippine Eagle-Owl, Indigo-banded Kingfisher, Stork-billed Kingfisher, Rufous Hornbill, Scaly Thrush, Japanese

Paradise-Flycatcher and Green-faced Parrotfinch.

Other good birds and equally nice to see, are a little easier to find; White-bellied Sea-eagle, Luzon Hawk Eagle,

Philippine Serpent Eagle, Philippine Falconet, Spotted Buttonquail, Philippine Collared Dove, Yellow-breasted

Fruit-Dove, Black-chinned Fruit-Dove, Guaiabero, Red-crested and Scale-feathered Malkoha, Philippine Nightjar,

Luzon Hornbill, White-bellied and Philippine Woodpecker, Philippine Tailorbird, Stripe-sided Rhabdornis,

White-browed Shama, Pygmy Flowerpecker, Lowland White-eye and Balicassiao.

Bar-bellied Cuckoo Shrike is particularly common here which makes Subic a nice site to catch up with the species if

missed elsewhere in Philippines or SE-Asia. Subic also is one of the better sites in the Philippines to see Purple

Needletail which is fairly common over the forest here.

In Feb. '10 we recorded a pair of Black-winged Cuckoo-shrike in Subic, the second ever sighting for Philippines.

While this SE-Asia mainland species won't really make for a target species at Subic unless you're into a personal

Philippines bird list, this certainly adds to the interest and potential of birding at Subic Bay.

Birding

Birding the forests in Subic is easy and birds are plentiful. There's good roadside birding at any of the stretches marked

"Birding road" on the map. Two wide tracks in the forest make for pleasant birding and there are a couple of trails to try

for some more elusive species in the undergrowth.

1 The track to Hill 394 runs through good forest and has some of the best birding in Subic. Species to look for in

particular are White-lored Oriole which joins flocks of Blackish Cuckoo-shrike, Rufous Coucal (skulks in thick tangles),

Philippine Tailorbird, Philippine Fairy-Bluebird, Red-crested Malkoha, Luzon Hornbill, Philippine Trogon, Yellow-

breasted Fruitdove, Stripe-headed Rhabdornis, Elegant Tit, Philippine Cuckoo-dove and Philippine Woodpecker.

Bar-bellied Cuckoo-shrike is commoner here than anywhere else in Asia. GPS at start; N14°45'41.20", E120°18'36.42"

2 The roadsides at the entrance to Hill 394 offers some good birding with a few species more easily found here than

on the track itself. Look for fly-by Green Racquet-tail here or find them on exposed dead branches with some luck, or

get Philippine Falconet or Whiskered Treeswift instead by doing so. Philippine Serpent Eagle can be seen overhead

as well as Purple Needletail. As anywhere along the roads on the base at Subic, check the forest edges for Sooty

Woodpecker and Luzon Flameback. Philippine Pigeon and Green Imperial Pigeons are common, as well as Guaiabero.

3 Good roadside forest in this area has the same species as in 2 but look for overhead Purple Needletails here which

can be seen more easily from the more open forest towards the Botanic Garden end of this road. The other end of

this road, near the intersection for Hill 394 has a Red-bellied Pitta territory. White-bellied Woodpecker is regular here.

4 A short but nice stretch of roadside forest which is good for all four Woodpeckers in particular. Balicassiao, which

is otherwise not so common at Subic, breeds at this spot.

5 The forest along the road to Nabusan beach has a fairly open character which makes it a good place to find the three

big Woodpecker species. For anyone desperate to find Sooty Woodpecker, I would recommend to give this spot a try.

Quite frankly anything can turn up here incl. most of the species found at Hill 394. Both Coucals, Luzon Hornbill,

both Malkohas, Yellow-breasted Fruit-Dove, all the Subic parrot species and Philippine Falconet have been seen.

6

The Apaliin forest trails offer good birding as they run through some of the best forest at Subic.

The roadside at the

start of the trails is a good birdwatching area, though traffic comes past here at a speed. Once inside on the trails

the birding becomes more difficult but the start of the 'long' trail is a very good spot to get the elusive White-browed

Shama. There is an entrance fee to pay to enter these trails. Mosquitoes are plentiful.

7 The road to the water station is a nice one to walk, away from the traffic on the main road, with reasonably good forest

present. This is one of the best spots to get White-browed Shama if you don't want to walk the Apaliin forest trails.

I've seen Green Racquet-tails perched here and the stream looks promising for Indigo-banded Kingfisher.

8 The more open area between the hotels and the residential unit is one of the best to see Blue-naped Parrot, which

often perch on dead branches in this area.

9 Nice forest with good birding along this quiet road offers most of the species found at 2. Towards the end, where the

forest opens at the hospital, look for Blue-naped Parrot again if missed at 8.

10 The track at Boton Falls has never been mentioned in trip reports but I found the birding to be very good, more or

less similar to the well known track to Hill 394; "a promising new birding area".

The trail to Boton Falls itself goes down into the valley but the steepest sections have concrete steps that make it

still easy to walk. The trail is 500m long with a 110 altitude meters to descend. It gives access into the forest interior

which should be good to find some of the more elusive species. A small clearing about halfway down might produce

some species also found along the track. I've seen both Coucals and Sooty Woodpecker here.

At the bottom the small but attractive waterfall is fed by a stream with numerous boulders in it that looks promising for

Indigo-banded Kingfisher but I haven't seen it though.

11 These 2 bays are the ones to look for Philippine Duck. It's not easy however to find a good spot to get a clear view

onto the water. Try from the Ocean Adventure park. A scope is needed here to get decent views.

Getting there

- From Manila intl. airport a chartered taxi will cost

approx. 4000 Pesos and take around 2-3 hours.

- Victory Liner has comfortable air-con busses on a

direct service to Olongapo. They start every half

hour from the Victory Liner station on EDSA, cost

215 Pesos and take 3-4 hours. To get to the

station from the airport, just ask Victory-EDSA and

they'll know. It is advisable to get a ride in the

yellow official metered airport taxis. Flag fall is

70 Pesos, then 4 Php for every 300m and this will

get you to the bus station for around 250 Pesos.

You might want to tip the driver as this is more or

less expected, but don't worry if you don't have

small change. On your return journey, you'll have

to take one of the white city-taxis which are plentiful

just outside the Victory Liner bus station. They

refuse to use the meter for the simple reason that

their official meter fare is so low they can't make

any money with it. Most drivers are friendly

though so you should not get angry about this and

just negotiate a fair price before the ride.

- Birders have used the ferry that goes from Pasay to Orion which takes around an hour (+30 min. show up before departure)

and has to be booked up front. Without arranged private transport in Orion, you'll have to find a jeepney to Balanga and a bus

from there to Olongapo. All complicated if you ask me! Definitely use the Victory Liners to safe time, hassle and money!

- Clark airfield near Angeles City has a few flights and is convenient to get to Olongapo. Flights arrive from Cebu, Bangkok and

Kuala Lumpur. On arrival, charter a taxi to Olongapo or take one to bring you to the nearby bus station in Angeles. Busses

go to Olongapo from here every half an hour.

Numerous photos of 'Subic birds' in our tour reports; 2009 2010 2011 2012 2013

Getting around

- If arrived in Olongapo with a Victory Liner bus, take the Blue Jeepneys for Baloy beach or the Yellow ones to the

city centre (shopping mall). Otherwise charter a moto-tricycle (50P to town, 200P to Baloy). You'll be approached

here by men trying to get you into a taxi, they charge extortionate prices and don't stay friendly if you try bargaining

for a fair price. Avoid them, they aren't taxi drivers anyway. You'll be lucky if you can find a driver yourself here

as there is no regular taxi stand nearby. Once again, for Baloy beach your best option with luggage is to use the

nearby Yellow Jeepneys to the mall (15P), then take a taxi to Baloy (300P).

- There is no public transport inside the Subic Bay Freeport zone.

- If you stay on site (Crown Peak etc.) you will need to bring your own transport not only to get there but also to get

to the different birding spots as distances are to much to walk.

- If staying in Olongapo city (Ridgecrest Garden Hotel) you can use the taxi's that wait in front of Mc. Donalds. They

charge 300 Pesos/hour, driving distance included in this price.

- If staying at Baloy beach you can rent a motorbike from the shop near Blue Rock beach resort. (see map)

They cost 500 Pesos/day (fuel not included) and are a really nice way to explore the Naval base and

even do roadside birding from your bike. Note that motorbike rentals in most places in Philippines cost 700-800 Pesos

for self drive per day, it's a good deal here if you ask me. Make sure you wear your helmet, it's strictly enforced

on the Naval base. The drive from Baloy beach to the birding areas is nice all the way as traffic is light and

Olongapo city by-passed. It's 15 km to the first birding spots and 29,5 km to Hill 394 which is furthest.

These are the details of the rental shop ; Ettan Pizza Bar and Scooter Rental (good pizzas too), 50 Baloy Beach,

Bo.Barretto, Olongapo City. Tel; 0915-751-9921

- If you want to stay at Baloy beach and still use a taxi, get a phone number of some driver at the stand in the town, or

arrange one through your hotel reception and pay double!

- With the detailed and accurate maps included here it seems excessive to give any more directions on how to get

to the birding spots. A useful note however if heading for Hill 394 is to follow signs for Ocean Adventure and/or

Morong Gate as far as the turn off for the Botanic Garden and Hill 394, both also signposted at the intersection.

- A few exact distances -Blue Rock resort to turn-off at nearest Naval base gate – 5,0 km

(Check places -From this gate to the turn-off at the big intersection with sign for Ocean Adventure – 4,5 km

on the maps) -This intersection to turn off for SubicHeights and Jest (first birding area) – 4,3 km

-Same intersection to turn-off for the waterstation road (via airport) – 11 km

-Same int. to turn-off for Hill 394 at Bot.Garden – 16 km (via airport) – 14,7 (via CrownPeak)

-Bot.Garden intersection to start of Hill 394 -3,6 km

-Hotel area (CrownPeak) to start of Boton falls track -2,6 km

-Blue Rock resort to Hill 394 – 29,1 km (via airport)

-Olongapo city mall to Hill 394 – 22,6 km (via airport)

Accommodation & food

- It might be a good idea to stay at nearby Baloy beach with lots of hotels and resorts in a relaxed place. Best options

are Sheaven's resort (1800-3000P), Blue Rock resort (1500-2500P), Johan's beach resort (1500-2500P). Rooms

can usually still be found without a reservation. Staying here means you can easily use the motorbike rentals from the

nearby shop.

The restaurant at Blue Rock can be recommended, the food is surprisingly good here for Philippines and portions

big. Best of all, it stay's open 24h/day, which means breakfast at 4 in the morning isn't a problem at all and packed

lunches can be arranged at any time.

- The only more or less decent option to stay in Olongapo city is Ridgecrest Garden Hotel (900-2200P) with good

pizza's at nearby Sam's and good food can also be found in Max's restaurant. Stay away from the fastfood options!

All restaurants in the city open very late in the morning so 7 eleven will be your only option for breakfast here.

- The Subic International Hotel just inside the Naval base charges 2500 Pesos for a deluxe room with breakfast.

I've not seen the rooms here but note that deluxe often doesn't mean much in Philippines. The rooms will

probably be ok here for this price, just that the hotel looks seriously ugly from the outside! No transport around

here, order at reception or go to town. Very important to note is that you can't 'walk' from the town into the base

without a day pass which you have to apply for a day before. (Walk to town to get a taxi is no option)

Strange enough, you don't need a permit if you drive in, either by yourself on a motorbike or in a taxi!

- There's a number of beach-side resorts just inside the Naval Base, all pretty expensive, but it's a nice place to

have a drink or lunch on the beach.

- Staying 'on site' is possible with a few hotels to choose from, all expensive options though. Bring your own transport.

Having driven through this hotel area on a number of occasions I must say it's not the most attractive place I've seen.

- A popular place in recent years is the Mountain Woods Resort (3200P). It's in a peaceful location and it has views on

the forest from the balcony but again here, your own transport is needed. Note that the rooms are seriously overpriced.

Notes & info

- No permit is needed to enter the Subic Naval base, unless you walk in from town. A permit is never asked for if

you drive in (self-drive or taxi), at most, you might be given a questionnaire (duration + reason of visit) that you have

to hand over to the gate officials on exit.

However, please note that a permit is needed for birding in the 'Hill 394 area' past the old botanical garden entrance.

This can easily be obtained from the tourist office next to the Subic International Hotel.

- An entrance fee is charged only to enter the Apaliin and Pamulaklakin forest trails.

- No leeches, few mosquitoes except for the Apaliin forest trails.

- Easy walking on flat roads, both birding tracks go up and down a bit, only the trail to Boton Falls is steep.

- Best timing of year for this site is from January till June.

- Weather is usually pleasant but fairly strong winds pick up often in the late morning, although it doesn't seem to

hamper birding that much here. It can rain any time, expect afternoon showers in May and June. March and

April are hottest.

- This is one of the most bird rich sites in Philippines so expect high day bird lists, rare enough in Philippines.

- There's mobile phone reception everywhere in the Freeport Zone.

- The forest here is properly protected as can be read in this article. www.travelph.com/resorts/Subic/

- Subic is an excellent place to visit together with the family and fit in some birding. There's a number of activities

for kids close to the birding areas. Equally important to note is that Subic Bay must be one of very few birding

areas in Philippines where it is possible for the disabled to do some decent birding. Just get your wheelchair out

on one of the quiet roads and enjoy the roadside birding!

You're welcome to print your birding map with info for use in the field.

183 species, 63 endemics, 08 near-endemics, 16 threatened species 'Updated 21 April 2013'

This bird list is best viewed using Internet Explorer on a speedy connection.

Feel free to print your check list for use in the field. Please send us any additions using our online form.

Download the Subic Bay bird list as a Word.doc for easy printing.

Other wildlife

Subic Bay is popular with divers. Several ship wrecks can be visited, with abundant marine life present.

Both Golden Crowned Flying Fox (Acerodon jubatus) and Philippine Giant Fruit Bat (Pteropus vampyrus lanensis) have

huge colonies at Subic and can be seen easily.

The Philippine Pygmy Fruit Bat, (Haplonycteris ficheri), is the smallest bat found in the Philippines and occurs in the forest.

Trip reports & articles

Compilation report of several trips to Subic (2008).

Additional info

For more general info on Subic visit www.travelph.com/resorts/Subic/

A nice photo gallery of birds photographed at Subic can be seen here; http://www.pbase.com/csmallari/subicbirds

Equally great pictures of Philippine birds are here; http://www.pbase.com/liquidstone/philippine_wild_birds

See also our info page; Rajah Sikatuna Protected Landscape, Bohol, Philippines.

You may post comments or updates for this info page using our online form.

I got this rare opportunity to photograph Subic bay and the forests on the Naval base from the air on a flight from

Clark airbase to Bangkok. Olongapo city is clearly visible as well as Subic airfield. I marked the start of the track

to Hill 394 with a red arrow. GPS coordinates at the start of the track are; N14°45'41.20", E120°18'36.42"

Altitude at the start of the track is 257m asl.
This information page published on 12th August 2008 by Stijn De Win. Copyright © Birding2asia

All rights reserved. -Page updated ; 21 Apr. 2013