Birdtours2asia
Expert guided birding tours

We love the Philippines!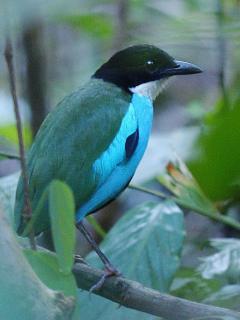 Azure-breasted Pitta -Bohol
Purple Swamphen [Philippine]
Birdtours2asia
Join us on a tour and you'll get
Top-quality holidays
Friendly & experienced leaders
Excellent itineraries & trip logistics
Comfortable high quality accommodations
All inclusive competitive tour prices
Small groups - size limit=6
Finest birding in Asia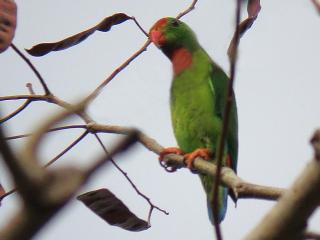 Philippine Hanging Parrot (Colasisi)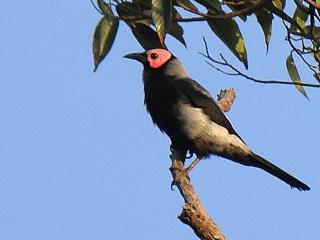 Coleto -Subic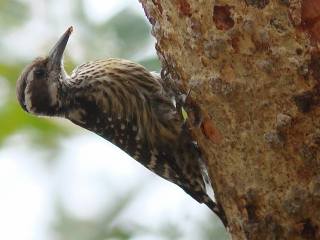 Philippine Woodpecker -Subic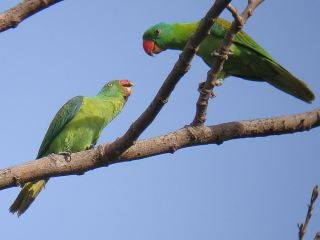 Blue-naped Parrot pair -Subic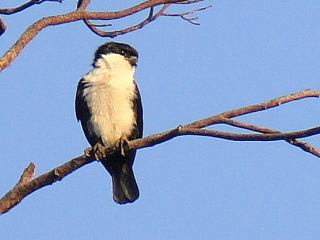 Philippine Falconet -Subic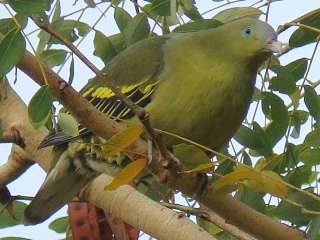 Pompadour Pigeon [Philippine]- Subic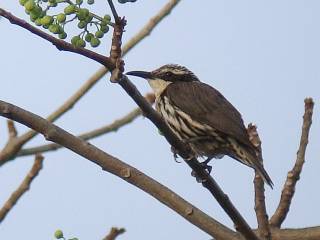 Stripe-sided (headed) Rhabdornis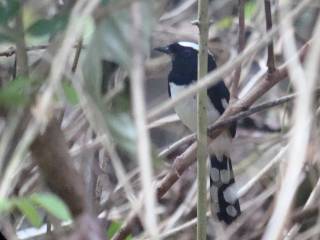 White-browed Shama -Subic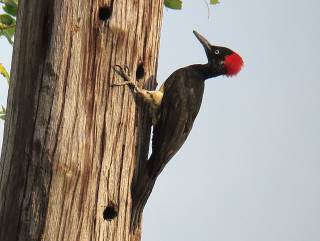 White-bellied Woodpecker -Subic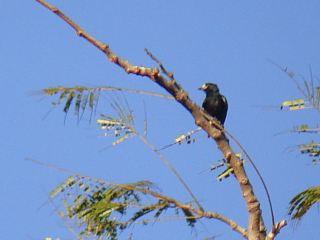 White-fronted Tit -Subic
All birds photographed 'on tour'.
are opportunity shots by
Stijn De Win

Copyright © Birding2asia.com

All rights reserved.
Tour report

Philippines

Luzon, Bohol & Cebu

23 February – 5 March 2009

Participants ; Clare Quinlan, Paul Killick

Tour leader ; Stijn De Win

Text and tour photos by Stijn De Win. Reports 2010 2011 2012a 2012b

Rather than to describe in long words how good this tour was would I like to use this intro to

thank the wonderful people of the Philippines for having made our journey so enjoyable and successful.

-Many thanks go out to Jimmy, our driver on Luzon, always ready and on time and dealing

perfectly with that unwilling police officer when Clare, -not surprisingly after seeing so many endemic birds- forgot to put her seatbelt!

-I would like to thank Ryan, the local guide at Rajah Sikatuna NP on Bohol, for his friendly companionship, the many extra species he got us and not at least to carry my scope!

I never felt so light and free while guiding, truly enjoyed it!

-Both Ryan and Jesser, our drivers on Bohol deserve an extra for the safe and perfect service

and we will not easily forget the spectacle of those 1000s (10.000s?) Asian Glossy Starlings coming in to roost that we got to see after Ryan showed us the roost spot.

-Lushela and Oking Son from Tabunan forest on Luzon. Very nice people indeed and real ambassadors for this last remnant of tall forest on Luzon. An extra goes out to Oking rushing

in to help when we struggled to get Black Shama into view!

-Andrie, our driver on Cebu. Well, after the tour he joined Lushela and myself on his very first birding trip when we went to see the waders at Olango Island. If only all people were to be

interested that much in birding and conservation! Thanks.

-Thanks go out to those people protecting the magnificent forests and areas we have visited.

It's been a privilege to visit the forest at Subic Naval Base (B2A Subic info) and Rajah

Sikatuna NP in particular, as few forests in Asia enjoy this level of proper protection.

Eh, Clare and Paul, you may not exactly be Filipino, but I should not forget you! This tour

would not have been without. With such nice clients and arrangements running smooth,

one can just forget about the work and stress involved most of the time. A dream to be

leader and I truly enjoyed it! Thanks.

Chestnut Munia -Candaba Striated Grassbird -Candaba

Monday 23 February 09

Jimmy had left his home as early as 2am to await our early arrival at Manila airport! Thanks Jimmy, for showing us from the start the friendly and perfect Filipino service we were to enjoy during the entire tour.

Anyway, we made a quick escape from Metro Manila to get started with the birding at

Candaba Marsh soon after. A brief stop in the rice fields just before reaching the reserve

revealed the first common birds; Striated Grassbird, Chestnut Munias, Zitting Cisticola, Intermediate Egret… An Oriental Pratincole briefly seen overhead marked the first

northwards migration of the species for this year, with more birds recorded over the forest

at Subic later on in the tour. Odd to see and hear Pratincoles in mid forest indeed!

Once in the reserve we enjoyed our first endemic, Philippine Duck –and near endemic

Barred Rail. Other good birds included approx. 10 Purple [Philippine] Swamphen, now

rare throughout the Philippines making Candaba a nice stake-out to see the species. Ruddy-breasted and White-browed Crake both made brief appearances and the huge heronry was certainly enjoyed with lots Purple Herons and Black-crowned Night Herons in full breeding plumage. A rare sighting for Luzon included 2 Javan Pond Herons, unfortunately seen

only by Stijn.

Yellow Bitterns were obvious in the marsh on this trip with at least 10 birds showing well, as

did a single Cinnamon Bittern.

Philippine Ducks at Candaba Marsh.

Most of the journey to Subic is travelled on a nearly empty expressway, very comfortable and convenient so we could check into our hotel soon and have a late lunch before heading out

again to the forest on the Subic Naval Base.

First stop at a clearing (residential area) in the forest got us perched Philippine Hanging

Parrot (Colasisi) straight away, always good as most sightings of this species are fly-by

whizzes, exactly how we saw Guaiabero, for now. Another 4 endemics followed in quick succession, Philippine Bulbul, Coleto, Stripe-sided Rhabdornis (Nuthatch-like birds in

their own family unique to the Philippines) and Philippine Woodpecker. Colourful Blue-

throated Bee-eaters we enjoyed here too, together with many White-breasted Woodswallows.

Next stop en-route to the Boton falls track appeared quiet at first but Stijn had noticed some

activity deep in the bush which, after some effort revealed itself as a superb group Rufous Coucals showing well in the end. A couple Sooty Woodpecker joined them briefly, to add another priced endemic to our fast growing list. Endemic Balicassiao (a Drongo species)

was the last species seen before we hopped in the car for another few minutes for our last

stop of the day. We ended in splendour with both excellent views on White-bellied

Woodpecker and Yellow-breasted Fruit Dove.

10 endemics and a number of priced species in the bag on our first day that included quiet

a bit of travelling hours and a relaxed mid-day rest and lunch. Well done and gone for dinner

with a taste for more!

Tuesday 24 February 09

This morning saw us on the short Mangrove Walk were the best sightings included many Blue-naped Parrots posing to be photographed, overhead Philippine Ducks, a couple scarce Slender-billed Crows, Bar-bellied Cuckooshrike and most importantly 2 Plain Bush-Hen, always a shy and tricky endemic to get. Ashy Minivet, Plain-throated Sunbird, Green Imperial Pigeon, Black-naped Oriole and Collared Kingfisher were added to the list before we drove to

the area near the water station with stake-out White-browed Shama. They only put in a very

brief appearance, a bit frustrating, especially not knowing we were to get scope views of this elusive endemic at Nabusan tomorrow.

The rest of the by now already late morning was spent in the forest near Nabusan beach.

Despite getting increasingly hot we still managed to add Red-crested Malkoha, Philippine Coucal and Luzon Hornbill to our list, good for another 3 endemics. The first of many Whiskered Treeswifts we enjoyed before it really got too hot making it time for a long lunch

and siesta.

In the late afternoon, we headed out again, this time exploring the area near hill 394, but it was surprisingly quiet here. Nevertheless did we got a few nice sightings; Philippine Falconet, Philippine Serpent Eagle, White-eared Dove, another group of Rufous Coucal, White-

bellied Woodpecker, Emerald Dove and both Osprey and Oriental Pratincole overhead.

We decided to wait for dusk in the area to try for owls later, anticipating seeing nightjars in this area despite knowing a better spot. No nightjars appeared, no worries either with another

evening to be spend at the stake-out. A calling Spotted Wood Kingfisher and numerous

Fruit Bats overhead lived things up before a Philippine Hawk Owl started calling. We soon

got the Owl in the spotlight with another bird calling nearby. Great Eared Nightjar called briefly

in the end just to tell us they were present in the area indeed.

Wednesday 25 February 09

Next full day in the Subic forest and as to prove every day is different we got a slow morning followed by an excellent afternoon this time, right the other way around compared with

yesterday.

The very start of the birding wasn't slow however with a hive of activity at our roadside stop

near the airport. Blue-naped Parrots were to be photographed again as was Pompadour [Philippine] Green Pigeon. Both White-bellied Woodpecker and Greater Flameback (spp. haematribon) showed well and I even managed to photograph a Stripe-sided Rhabdornis, otherwise always on the move high in the canopy and very hard to get a proper shot of. Luzon Hornbill also showed well and again these guys were sitting still long enough to get

photographed. Loads of pixels to fill our memory cards in a short time yep!

Next was our walk on the track to hill 394 but a strong wind picked up soon making birding

slow and hard. We saw Philippine Falconet, Whiskered Treeswift, a couple Red-crested

Malkoha and briefly 2 Yellow-breasted Fruit Doves before we realised it would be better to

move to another, less windy area for the rest of the morning.

An area always productive for birds lies on the edge of the Subic Heights housing area and a

stop here soon produced some good birds as well as a group of Long-tailed (Philippine) Macaques. We encountered our only 2 Blackish Cuckoo Shrikes here as well as more Blue-naped Parrot, Philippine Woodpecker, Rhabdornis, Coleto, Blue-throated Bee-eaters, Ashy Minivets, Philippine Bulbul, a Blue Rock Thrush and 2 very nicely perched Guaiaberos.

Hot again at noon and spent it well with a long rest and tasty lunch! This must have got us

awake, fit and full of new strength and luck again as we were to have the perfect afternoons

birding today!

Still windy on the higher parts of the forest I decided to give the Nabusan area another go as

this lies less exposed and it proved to be a good choice as we got 4 Green Racket-tails immediately at our first stop. We found them perched for nice scope views before they went

flying around a lot being quite noisy. Lots more Blue-naped Parrots were seen, one would almost get bored with the species here that indeed is very, very rare anywhere else these days! Proper protection indeed it is!

Luzon Hornbill, Whiskered Treeswift, Green Imperial Pigeon, nice Bee-eaters in the evening

light…before moving on to the next roadside stop where a White-bellied Woodpecker was

to be photographed before White-browed Shama started to sing. This was our chance to

catch up and after making a recording and a bit of playback 2 birds showed, 1 even gave

scope views for a minute and a rare opportunity to do a bit of digi-scoping on this elusive

endemic species.

Hardly done with the Shamas, a Scale-feathered Malkoha started to call just 30 meters

down the road. As with the White-browed Shama's song, the Malkoha has an amazing

call which was truly enjoyed.

Please have a look at our sounds page on this website were free downloadable recordings

of species from this tour can be found.

Nightjars next, with my stake-out delivering from the very moment we got out of the car as a

Great Eared Nightjar gave a show flying past close-by several times. We put in a brief try

to see 1 of several Philippine Hawk Owls calling nearby but it didn't work immediately and

why bother in the end after yesterdays sighting? Back in the car and on the drive out of the

area we found 2 Philippine Nightjars perched on the road in the headlights. They stayed for

quite a while warming up on the asphalt allowing for excellent views and proper identification.

A very good day again and the same can be said from the dinner…wasn't it this evening you

had that Australian steak Paul? I had 2 San Miguels rather than the 1 I remember…

Thursday 26 February 09

Our last morning at Subic. Despite having been very slow and quiet on our 2 previous visits this tour, I didn't lost faith into the Hill 394 track. Right! A couple White-fronted Tits just there at the very start when we got out of the vehicle! Nothing more needed for a very good morning indeed. It's hard to call our next sighting a bonus however; a Spotted Buttonquail gave perfect views walking in the open on the track!

The rest of the morning wasn't bad either with a Philippine Hawk Cuckoo showing 5 times

briefly in responds to tape playback, another group of Rufous Coucal, more Red-crested Malkoha sightings, we videoed White-bellied Woodpecker drumming, saw briefly a rare Philippine Hawk Eagle and some more commoner Philippine Serpent Eagles.

Only that noisy little fellow of a Philippine Tailorbird just wouldn't show, oh well.

After lunch was the long drive to Los Banos / Mt.Makiling where we were scheduled to go look

for Spotted Buttonquail (yeah right!) at the husbandry on the campus. We hit heavy traffic in

Manila however, which made our arrival a bit late and with this mornings perfect Buttonquail sighting we were happy to just check in to our hotel and take a rest.

Philippine Ducks (Subic) and Whiskered Tern (Laguna) photographed on the tour by Paul Killick.©

Page 1 -top This report has 2 pages. go to next page