Birdtours2asia
Expert guided birding tours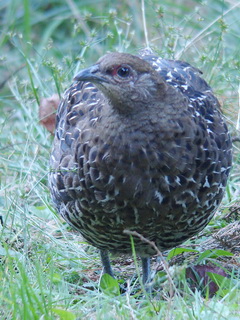 Mikado Pheasant
Dasyueshan Forest, Anmashan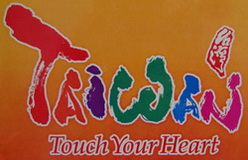 Note- For this tour report, I have chosen to simply follow taxonomy as it appears in the best field guide for use in Taiwan to date "Birds of East Asia by Mark Brazil". Those that wonder why I post this important note may learn more on –taxonomy, endemics and species splits- in our article here.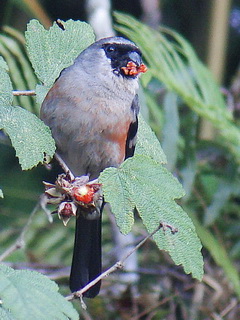 Beavan's Bullfinch, Anmashan.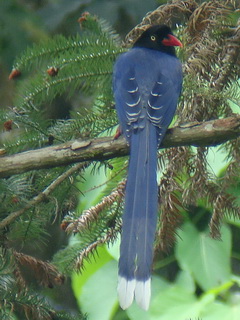 Taiwan Blue Magpie, Huisun Forest Reserve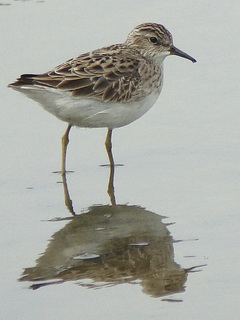 The Tsengwen estuary always holds
some good waders, here a
Long-toed Stint
Birdtours2asia
Join us on a tour and you'll get
Top-quality holidays
Friendly & experienced leaders
Excellent itineraries & trip logistics
Comfortable high quality accommodations
All inclusive competitive tour prices
Small groups - size limit=6
Finest birding in Asia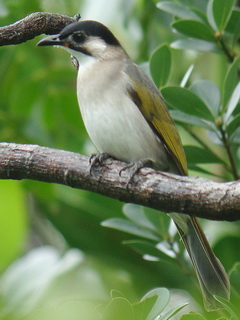 Taiwan Bulbul, Longluan Lake Kenting.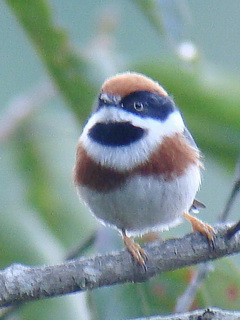 Black-throated Tit, Anmashan.

We power your vacation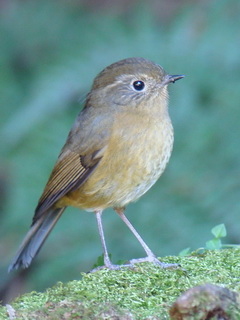 White-browed Robin, Anmashan.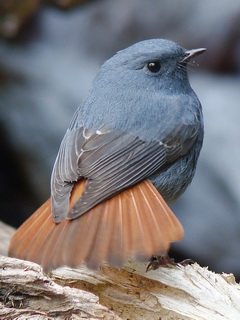 Plumbeous Water Redstart, Anmashan.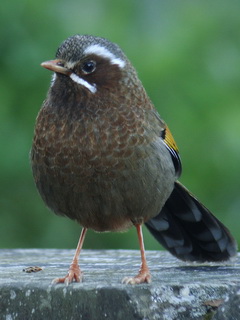 White-whiskered Laughingthrush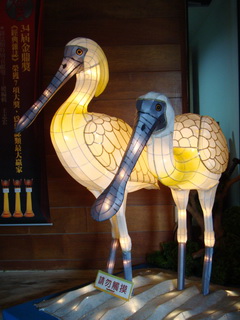 From the Black-faced Spoonbill exhibition
at the Tsengwen Estuary.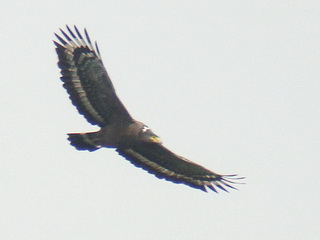 'hoya' Crested Serpent Eagle
All bird photographs taken
'on tour'
are opportunity shots by
Stijn De Win
B2A - Taiwan 2010
Endemics and Black-faced Spoonbills
30 October - 8 November
Participants ; Noel Lock and Jill Gillman
Tour leader ; Stijn De Win
Text and tour photos by Stijn
This trip had actually started with a short visit to Laos were we successfully located Bare-faced Bulbul and Sooty Babbler before moving on to "sunny" Taiwan. Yes, a greater chance on good weather certainly is a feature on November trips. In a place surrounded by seas and where most endemics and goodies are found quite high in mountains that catch a lot of moisture throughout the year, it won't come as a surprise that good weather is an important factor to the success of birding tours to Taiwan. We enjoyed clear blue skies for the first 5 full days of the trip by which time we had seen most endemics indeed. After my November 2007 trip to Taiwan, this journey was a very nice confirmation that November is a prime birdwatching month on the island. Most species are pretty vocal even in autumn and can be found with about the same ease or difficulty as in spring. We had no problems locating species as Taiwan Shortwing, Taiwan Wren-Babbler, both Scimitar-Babblers, Taiwan Barwing, both Bullfinches etc. and what about a record 16 Mikado Pheasants seen! Also Swinhoe's Pheasant performed perfectly again with an amazing number of 11 different individuals seen. November as compared to trips in April also holds a few extra goodies as Saunder's Gull and Daurian Redstart and of course the Black-faced Spoonbills are present in full number. Almost 1/3 of the entire world population was present at the Tsengwen estuary during our visit, an amazing 608 birds! No need to tell you that they provided us with an unforgettable spectacle.

As usual, our birding started at excellent Anmashan where a first afternoon was good for more than just an introduction. Both Taiwan and Black-necklaced Scimitar-Babblers straight off, although the latter required some work and persistence before we got good views. A bit of timing and a bit of luck made us hit it at the first try at the Swinhoe's Pheasant stake-out were a superb male performed beautifully just as it did last April. Other notable sightings included 50+ White-bellied Pigeons who would prove surprisingly numerous throughout this trip as compared to any of my previous visits. Mountain Hawk Eagle is very scarce on Taiwan but we started with the first of 3 sightings at Anmashan on this tour. Also Little Forktail and Dusky Fulvetta are nice ones to see early on in the trip.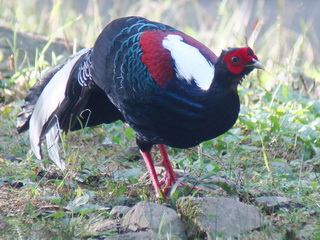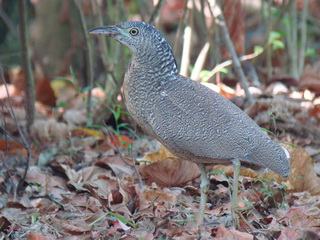 Swinhoe's Pheasant, Anmashan. Malayan Night Heron, Chushan botanical garden.
On the following days at Anmashan all altitudes with the ever changing habitats and birdlife on the journey to the top got our attention. At about 2600m above sea level, the walk at the top produced excellent views of Beavan's Bullfinch as they proved quite easy to find at this season of the year with plenty berries around. Other good birds seen here included both White-browed and Collared Bush Robins, Taiwan Shortwing, Flamecrest, White-whiskered Laughingthrush , Yellowish-bellied Bush-Warbler, Eurasian Nutcracker and Taiwan Fulvetta. A single Brambling feeding on the track came as a surprise as it is only a rare/accidental winter visitor to Taiwan. Various birding stops lower down the mountain held both White-backed and Grey-headed Woodpecker, a female Vinaceous Rosefinch, Yellow Tit, flocks of Taiwan Yuhina and White-eared Sibias in one of which we found a couple Taiwan Barwing, Taiwan Whistling-Thrush, Silver-backed Needletails, Ashy Woodpigeon and a couple near-perfect eye-level looks at Black Eagle.
Then, after having found a certain area pretty quiet for birding in the afternoon, we decided to give the road a try in search of Mikado Pheasant, which worked indeed so we started our record tour count with a superb group of 4 males and 3 females at Anmashan. We watched them for 20 minutes and at a range of up to just 4 meters away while they simply kept foraging undisturbed in the roadside grasses. An unforgettable experience and real good to see these birds be so confiding as a result of zero hunting pressure. Rare enough in Asia!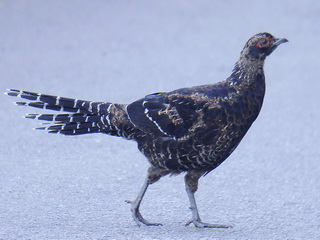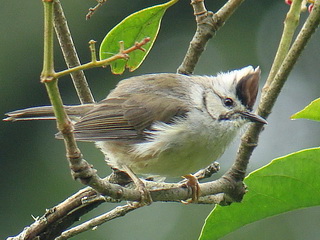 An immature male Mikado Pheasant crossing! Taiwan Yuhina, Blue Gate track Wushe.
With Taiwan Blue Magpie located very quickly at Huisun Forest Reserve we settled for a relaxed morning in beautiful surroundings and pleasant weather. We found a second group of Magpies with ease but in the end struggled a bit to connect with Varied Tit. After a couple minutes of exercise up a slope we got away with brief views of 1 bird in the end though.
On to the Wushe area next where the afternoon at Chung Yang Farm was good for Taiwan Hwamei and Vinous-throated Parrotbills.
Bedongyueshan is an important site near Wushe and proved excellent again to connect with Taiwan Partridge. The beautiful forests here also produced 2 males and 5 female Swinhoe's Pheasant, a party of Chinese Bamboo Partridge, Taiwan Barwing, Taiwan Wren-Babbler, Black-necklaced Scimitar Babbler, Black Eagle, Silver-backed Needletails, Grey-headed Woodpecker and Dusky Fulvetta.
Orchards at and near our accommodation held a fine male and 4 female Daurian Redstarts.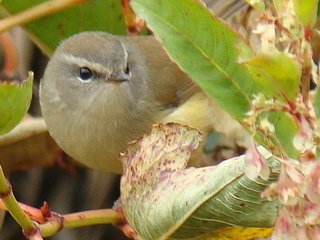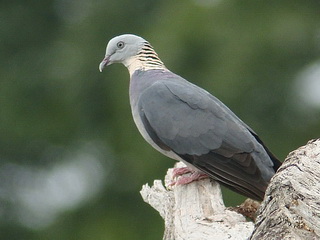 Yellowish-bellied Bush-Warbler, Hehuan Pass. Ashy Woodpigeon, Blue Gate track Wushe.
At HehuanPass we found 2 Alpine Accentors, Yellowish-bellied Bush-Warbler, Collared Bush Robin, White-whiskered Laughingthrush and Siberian Stonechat and also birding on the Blue Gate Track was excellent as always. Birds enjoyed here included Brown Bullfinches, plenty White-bellied Pigeons, Ashy Woodpigeon, real good looks at Taiwan Shortwing, 1 male and 2 female Swinhoe's Pheasant, Asian Martin, Formosan Whistling-Thrush, Taiwan Fulvetta and Steere's Liocichla.
On the afternoon we had to drive to YushanNational Park the weather changed and we made our way to the park in the rain. This didn't stop us from seeing another 3 female Mikado Pheasants shortly before reaching our accommodation though.
The following morning it was still raining while we continued our Mikado Pheasant count, this time with 3 males together by the roadside and little later we found another 2 males and a female nearby to make up our trip total of 16 individuals. After this we decided to head down the mountain in search of better weather as we actually had only 1 target species left, Golden Parrotbill, which was not a new species for Noel. It proved a good move and soon I even managed some good sunburn in my neck watching waders in the Tsengwen estuary. The great number of Black-faced Spoonbills present of course were a fantastic sight and we also found 3 Saunder's Gull, lots of Ducks, Terns, tschutschensis Eastern Yellow Wagtail and 'wattersi' Oriental Skylark.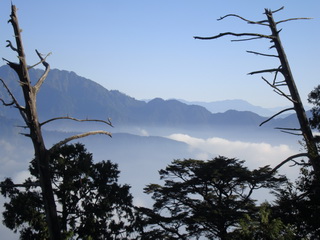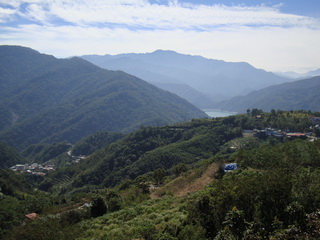 Absolutely fantastic mountain scenery is This view above actually is photographed
a feature on our trips to Taiwan. from the balcony of our accommodation in Wushe.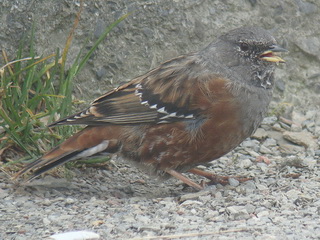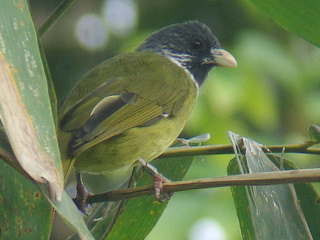 The 'fennelli' subspecies of Alpine Accentor was found again at Hehuan Pass and Collared Finchbill at Huben.
Our visit to LongluanLake near the southernmost tip of Taiwan in the Kenting area proved more interesting than just the normal Taiwan Bulbul twitch. The Bulbuls were common in the area as ever but some late raptor migration was apparently still going on with Eastern Buzzard, Peregrine Falcon, Grey-faced Buzzard, Osprey, Oriental Honey Buzzard and some distant Sparrowhawks all seen near the lake. I saw my first Greylag Goose for Taiwan, a scarce winter visitor, with 2 groups totaling about 15 birds as they were on the wing above the lake and we found some other very good birds including 8 White-shouldered Starlings and Oriental Pratincole. Taiwan Hwamei was glimpsed and Eastern Spot-billed Duck and Yellow Bittern seen by the lake before we made our way back up north seeing the in Taiwan rare Black-eared Kite and we got a surprise Black-shouldered Kite en-route. I'm not sure sightings of Black-shouldered Kite have become more regular in Taiwan lately. Mark Brazil does note it in his 'Birds of East Asia' only as a local resident on Kinmen island (belongs to Taiwan), not as present on mainland Taiwan. The species does get increasingly recorded in E China though. We actually did see 2 birds, both from the freeway and on our journey between Chiali and Dongshih. A write-in species on our trip list and of course also new on my own Taiwan bird list.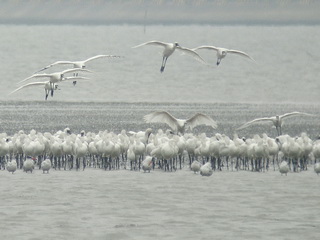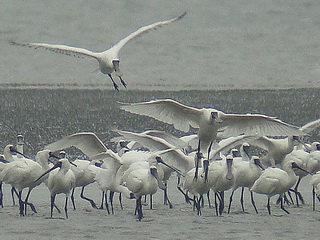 Some of the 608 Black-faced Spoonbills present at the Tsengwen Estuary during our visit, representing almost 1/3 of the entire world population.
We started the next day with a visit to Huben which did hold our only Collared Finchbills of the trip and also a perched 'fuscipectus' Besra was a good sighting. We then made a special trip to the nearby tropical botanical garden in Chushan for the still needed Malayan Night Heron. We normally pick one along on the tour without effort at places like Huisun, SunMoonLake or Anmashan but it didn't happen this time. Our quest to avoid crowded Taipei and the botanical gardens there was successful, with a fine immature posing close by for as long as we wanted at Chushan.
Chichi endemic research station is another lowland site where the park may hold interesting winter visitors. No hoped for thrushes were present but we did noted our only Arctic Warblers of the trip and enjoyed watching 3 'kaleensis' Grey-capped Woodpeckers busily working the lower branches.
We spent the last morning back at Anmashan birding various spots up to km 30 but it took us exploring a valley we hadn't visited earlier in the tour before we could add yet another bird to our trip list as the river held 3 Brown Dippers. One of the birds gave good close views while the other two at 1 point disappeared under a waterfall which must presumably have been their nesting spot.
We then had lunch at 7/11 enjoying our last 'Taiwan fresh salads and yoghurt' before heading to the airport to end another most enjoyable trip to this beautiful and friendly island.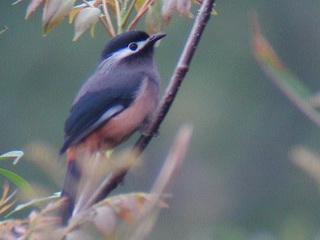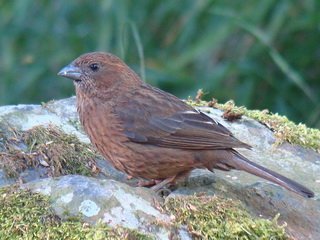 White-eared Sibia and a female Vinaceous Rosefinch, Anmashan.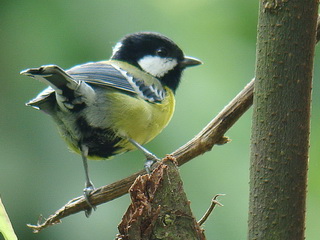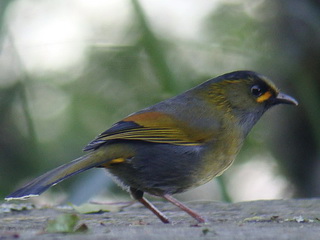 Green-backed Tit and Steere's Liocichla, Anmashan.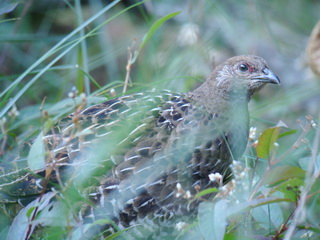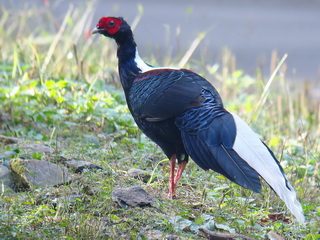 It becomes quite hard now as to decide which photos I should still include on the main tour page but 'our' pheasants performed so well on this trip I should honour them with a couple more pictures. Female Mikado Pheasant and male Swinhoe's Pheasant, both from Anmashan. More photos on the trip list page!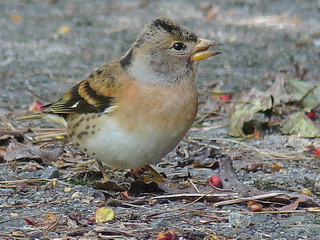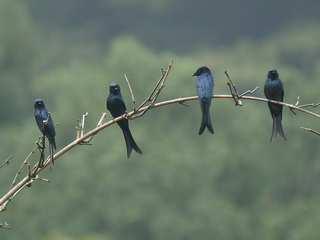 Brambling is a rare/accidental winter visitor to Taiwan. We found 1 at Anmashan. Bronzed Drongos at Huben.
Home / top / other B2A reports Taiwan report 2009 / April 2010 / 2011 Full trip list