Birdtours2Asia
Expert guided birding tours

We power your vacation

Black Giant Squirrel
B2A
Join us on a tour and you'll get
Top-quality holidays
Friendly & experienced leaders
Excellent itineraries & trip logistics
Comfortable high quality accommodations
All inclusive competitive tour prices
Small groups - size limit=6
Finest birding in Asia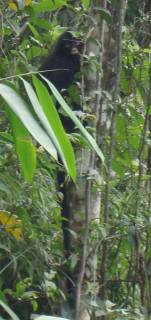 Banded Langur, scarce inhabitant of
Kaeng Krachan NP in Thailand.
Check the extremely long tail!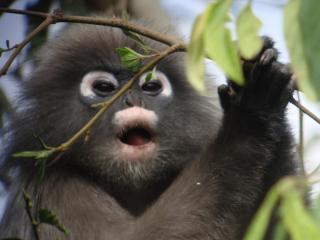 Dusky Langur is common at Kaeng Krachan.

Mudskipper-Laem Pak Bia boat trip.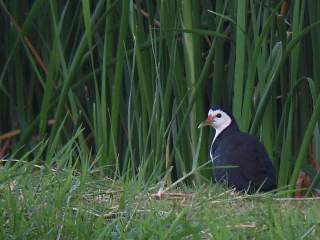 White-breasted Waterhen, Laem Pak Bia
Environmental Research Station
Thailand
Copyright © Birding2asia.com

All rights reserved.
B2A 3-day guided trip to Laem pak Bia and Kaeng Krachan.

A short but highly successful birdwatching trip to these superb sites in Thailand produced the high

total of 207 species recorded, inclusive Spoon-billed Sandpiper, Nordmann's Greenshank, Chinese

Egret, Grey-Peacock Pheasant and Black-and-Red + Banded + Silver-breasted Broadbills,

White-hooded Babbler and Ratchet-tailed Treepie.

Participants ; John Pegden & Sue Blyth Full trip list - 207 species.

All trip photos © Birding2asia.com

Both Bearded Bee-eaters in one short trip! -Fair enough.

Tuesday 23rd December 08

An early morning arrival at Suvarnabhumi airport meant that we were able to escape most of the

rush hour traffic on the drive through Bangkok and get Spoon-billed Sandpiper safely 'twitched'

before noon. We found one bird at Pak Thale in a mixed wader flock shortly after arrival at this

excellent wader 'hotspot'. The salt pans held also numerous Great Knot, 4 Red Knot (rare in

Thailand), Broad-billed Sandpipers, 3 Red-necked Phalaropes and lots more common waders incl.

Black-tailed Godwit, Red-necked Stint and Pacific Golden Plover. A single 'full' summer plumage

Curlew Sandpiper is worth to note as was a "Black-necked" Black-winged Stilt.

Photo just for proof; 'our' Spoon-billed Sandpiper. This Chinese Egret shows better.

On the beach with low tide, we picked out a Chinese Egret from great distance and a walk along

the shore soon produced closer looks and ID confirmation of this rare Egret. On the way back

we had fine looks at a pair of common but often hard to see Flyeaters in the mangroves.

Our search for Nordmann's Greenshank went as smooth as our Spoony with 23 birds seen at

the first spot we stopped the car in the regular stake-out area.

A single Black-faced Spoonbill had been reported a few times this winter but it frequents a huge

area of salt-pans and ponds and it wasn't a real surprise we failed to find it today. Some other

nice birds were seen though with Long-toed and Temminck's Stint, 5 Avocet, White-shouldered

Starlings, Dusky Warbler and Painted Storks of note.

Next was our boat trip to the Laem Pak Bia sand spit where, possibly due to the extreme low tide,

waders were numerous with Great Knot, Malaysian Plover and Broad-billed Sandpiper the best

species. No 'White-faced' Plover around unfortunately. A first winter Pallas's Gull and some

Great Crested Terns showed well as did our second Chinese Egret of the day and a dark

morph Pacific Reef Egret.

A quick visit before dark inside the Environmental Research Station produced excellent views of

Rudy-breasted Crake. White-breasted Waterhen, both Snipes, good Black-browed Reed Warbler

looks and a couple huge Water Monitor Lizards pretty much ended the last hour of daylight. At

dusk we watched hundreds of huge Fruit Bats on their evening feeding flight while we heard

Indian Nightjar sing nearby.

Wednesday 24th December 08

On our first day in Kaeng Krachan National Park we birded our way in along the entrance road to

Ban Krang camp. Excellent looks at a pair Great Hornbill, Oriental Pied Hornbills, both Mountain

Hawk Eagle and Rufous-bellied Eagle, a nicely perched Crested Goshawk, Racket-tailed

Treepie, glaucicomans Blue-throated ('Chinese') Flycatcher, a group of rare Golden-crested

Myna and perched Thick-billed Green Pigeons were the best sightings.

The female of our pair Great Hornbills. Crested Goshawk at Kaeng Krachan NP.

After a coffee at Ban Krang campsite we took on the trail which starts from the Youth camp track.

This proved highly productive with both a pair Banded Broadbill and a small group Silver-

breasted Broadbills showing well before we found a feeding flock that contained our 3rd

Broadbill species within the same hour, 4 Black-and Red Broadbills. Other birds in the flock

were Green Magpie, both Necklaced Laughingthrushes, Greater Yellownape and Greater Flameback.

A male Ruby-cheeked Sunbird and Chestnut-headed Bee-eater added to our list of 'colourfull' birds

that Sue enjoyed so much on this trip.

A Blue-bearded Bee-eater concluded our walk by showing well above the track just 100m before

we reached Ban Krang again.

Banded Broadbill, female and- Black-and Red Broadbills seen on the same walk.

Later in the afternoon we visited the 3-streams area with some of the best sightings being brief

views of a pair Rusty-cheeked Hornbill, Streak-breasted Woodpecker, 2 very tape

responsive Puff-throated Babblers, Chestnut-breasted Malkoha and an Asian Barred Owlet

in daylight.

A few mammals were seen too with a sighting of a single 'threatened' Stump-tailed Macaque

best and we enjoyed the great looks at Black Giant Squirrel and a family 'incl. baby' White-handed

Gibbons.

Three Grey Nightjars gave good looks flying and calling above the track on our way out.

Thursday 25th December 08

On our second day in Kaeng Krachan NP we concentrated our efforts to the higher areas of

the park at Panoeng Thoeng. We got there in style with a nice sighting of 'hard to get' Grey

Peacock Pheasant near km 24 and another bird calling nearby. A family party White-handed

Gibbons gave us both nice looks and sounds.

Ratchet-tailed Treepie seen at km 27, KK. One of 3 daytime sightings of Asian Barred Owlet.

The main birdwatching area near km 27 produced fine close looks at Ratchet-tailed Treepie and

a Red-bearded Bee-eater flew in closer with every change of perch. Blue-throated Barbet might

be common but I've never seen it this confiding with 1 bird refusing to fly off as we approached

up to just a few meters.

Blue-throated Barbet, photographed on the trip at km 28 Kaeng Krachan, Thailand.

Both White-hooded Babblers and White-browed Scimitar Babblers showed well. A Bay

Woodpecker however kept laughing at us from deep inside the vegetation, but eventually

showed briefly flying across the track.

After a fried rice from the campground restaurant at km 30 we had just 1,5 hours of birding time

left. Spent it well with Sultan Tit, Flavescent Bulbul, Black-throated Sunbird, Streaked Spiderhunter

nice additions to the list. Another Red-bearded Bee-eater was heard only.

On our way down we had another good mammal sighting with 3 Banded Langurs seen, definitely

much rarer in the park than the numerous Dusky Langurs.

Not much to note on our way back to downtown Bangkok, just a smooth drive that got us to

the hotel by 9pm as planned.

Contact ; info@birding2asia.com for guided birding trips in Thailand.