Birdtours2Asia
Expert guided birding tours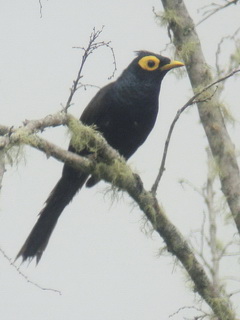 Apo Myna
Mt. Kitanglad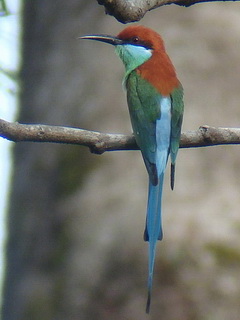 Rufous-crowned Bee-eater
Subic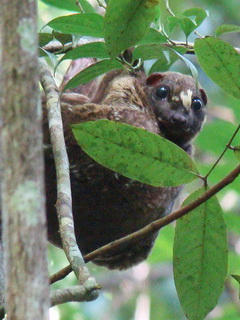 Philippine Colugo
Rajah Sikatuna, Bohol
B2A
Join us on a tour and you'll get
Top-quality holidays
Friendly & experienced leaders
Excellent itineraries & trip logistics
Comfortable high quality accommodations
All inclusive competitive tour prices
Small groups - size limit=6
Finest birding in Asia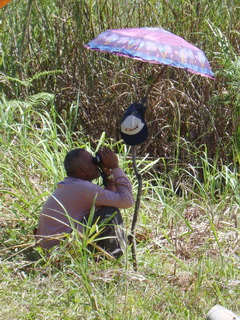 Our man on Kitanglad.
Carlito, the boss!
His Eagles.
"Vamos amigos"
Thank you for everything! Thanks.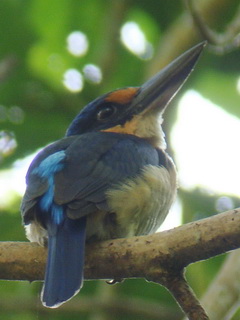 Rufous-lored Kingfisher
Bohol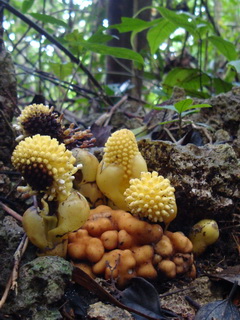 Some good looking Fungi.
Nug-as Forest, Alcoy, Cebu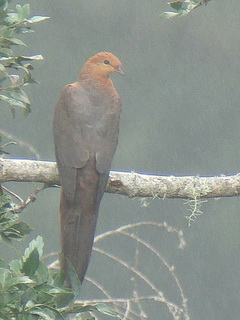 Philippine Cuckoo Dove
Photo looks almost like a painting I guess,
as it's been
taken in a drizzle and low light.
-Mt. Kitanglad-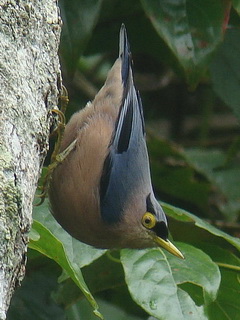 Sulphur-billed Nuthatch
Mount Kitanglad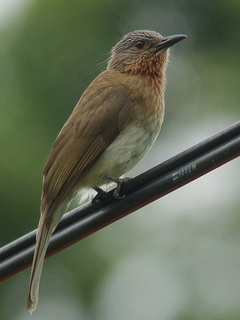 Philippine Bulbul, Subic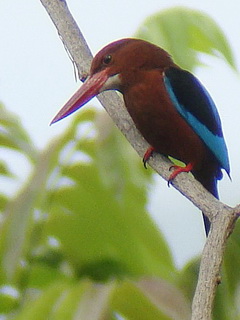 White-throated Kingfisher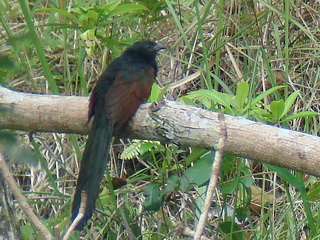 Philippine Coucal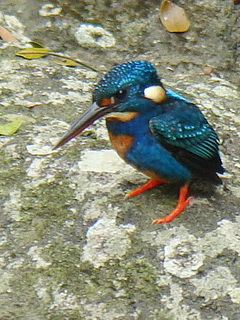 Indigo-banded Kingfisher
Los Banos
All bird photographs taken
'on tour'
are opportunity shots by
Stijn De Win
Copyright © Birding2asia.com

All rights reserved.
B2A Philippines 2012 tour report.
12 - 25 February
Participants ; David and Kay White, Bob East,
Russell Boyman, David and Nancy Massie
Tour leader ; Stijn De Win
Luzon, Bohol, Cebu and Mindanao
Text and photos Stijn.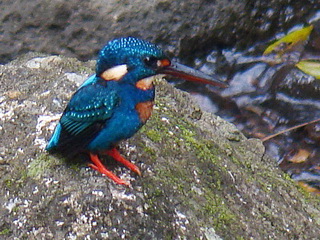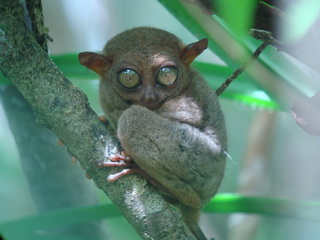 Indigo-banded Kingfisher, Makiling Philippine Tarsier, Bohol
Let's start the spring season and the first of our 3 Philippine tours right away with our find of the 5th ever accepted record of Greater Scaup for the Philippines. A fine male at Candaba on the first morning of the tour, 12 Feb. Eh sorry, a birding tour in Philippines must be about endemics…so I believe we saw the endemic duck first. How about Aleutian Tern then? There's only a couple records (recent) for Philippines while the Kennedy field guide (published 2000 Oxford) only knows it from specimens taken in 1984. Perhaps it may have been a lifer for most of you? Oh sorry, endemics right! We did very well, we always do. I can keep this short. Check out last year's report. Check out the trip list of this tour. Compare with the list of our second tour from March this year. Excuse me but I may not have a feel for writing 3 commercial reports telling everybody 'we saw this here' we saw that there and it was so good. You may know there're many websites and companies that publish this similar stuff. Any good birding information has been excluded from these reports it seems. I'm not sure people do actually like to read such reports? Yes, we offer tours and we have some commercial reports online. But we do share genuine birding site information elsewhere on our website. We may be a whole lot less commercial than some would think. I'm certainly free to write! We like a little change now and then so rather than the old commercial report, I did put in some good work which will open up a new birding site for everyone. (Mt.Dulang Dulang – Kitanglad) This is our way to thank you for the tours and give something back to the birding community. I'd like our tours to focus on enjoyment besides the keen birding. This should reflect in the reports as well. Therefore, maybe, I'll just do some interesting bits and a general feel but be sure, you are welcome to check out the articles resulted from our tours for better reading, a little info or excitement maybe or perhaps an in dept look?
This morning in Subic. - Kitanglad; the other side! - Picop or Banaue anyone?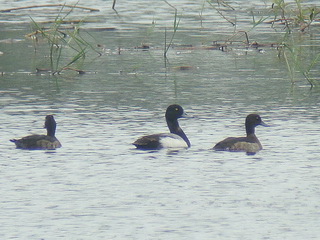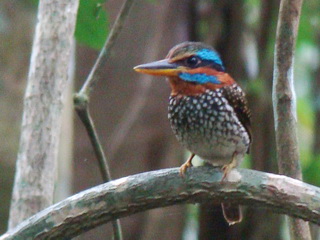 Greater Scaup, Candaba Spotted Kingfisher, Mt.Makiling
Ok, for those that stayed on this page I must note the weather in Philippines, I mean at least the southern half, has been horrible. Last December. Rain rain rain, haven't seen 2 days without. Three, four days continuous, twice. Many did email me to ask if tropical storm Sendong that slashed Mindanao mid December would affect any of the tours and birding. Luckily it didn't. January wasn't much better. I reckon the season starts in February. Even so, we did meet some unlikely weather on the tour this February. Cloudy skies, cool temperature (nice!), a drizzle now and then, the usually rusty-yellow lawns of Subic airport turned green. It's been a first on our tours and it did affect bird activity with both Subic and Makiling somewhat more quiet than usual. With some hard work put in we did still manage all targets at Subic and most on Makiling though. Things did return to a normal hot, dry and sunny on the tours in March with bird activity up again.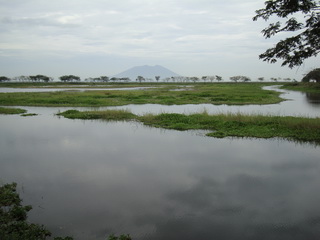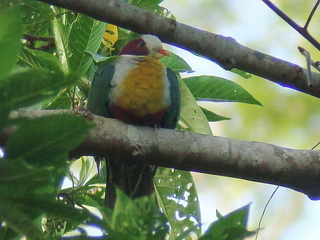 Candaba Marsh with Mt. Arayat background. Yellow-breasted Fruit Dove, Subic
With cloudy skies Candaba was just pleasant! Usually it's hot in the sun by 8am here. Black Bittern seems to be regular now. I wouldn't have expected it some years back but these days we seem to end up write it in on the checklist after every visit. I need to put it on. Island Collared Dove remains a good one and rare in Philippines anywhere. Now there's talk to make it Philippine Collared Dove…
Plain Bush-hen, Buff-banded Rail, Jacana, Swamphen, Painted Snipe… good ones.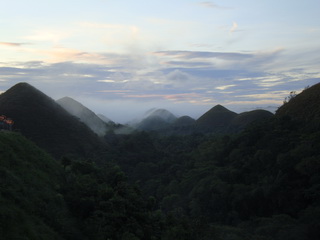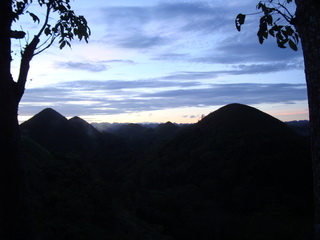 A couple pre-dawn impressions of the Chocolate Hills on Bohol.
At Subic all the good targets. Nothing real special to note but that's ok. It is good to just get the regulars when guests surprise me telling that the birding was tough… wh-at Subic??? I mean, Subic "is" the birdiest forest in the entire Philippines!!! (For example on the 3rd tour we didn't know where to look first and subsequently cleaned the place out of targets by 11h30 on the first morning……gush!) Oh, on this tour we went lucky with a Chocolate Boobook at Subic. There was something eh. And not seen later on.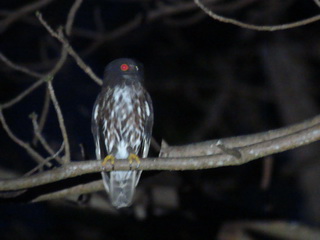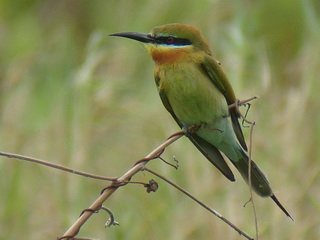 Chocolate Boobook, Subic Blue-tailed Bee-eater, Candaba
We had a good morning at Makiling with Spotted Kingfisher, both Malkohas, Grey-backed Tailorbird, Flaming Sunbird etc. etc. Indigo-banded Kingfisher was too easy on the campus although it is clear by now; Spotted Buttonquail do not show in rain or wet conditions.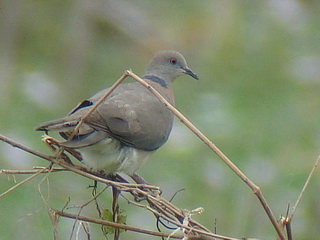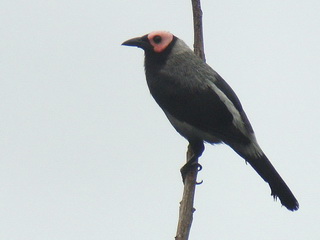 Island Collared Dove, Candaba Coleto, Subic
On Bohol we saw Visayan Broadbill 2 times, and heard it on another occasion. However, we still needed 3 birds on the last morning. Azure-breasted Pitta and better looks at both Rufous-lored Kingfisher and Yellow-breasted Tailorbird. That's some good birds still needed… and in the bag by 9h00. Off to Tarsier.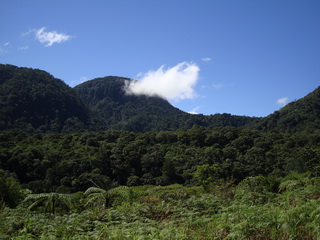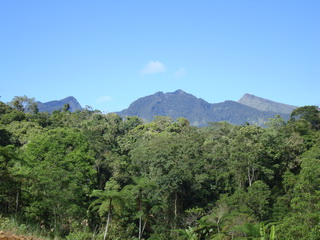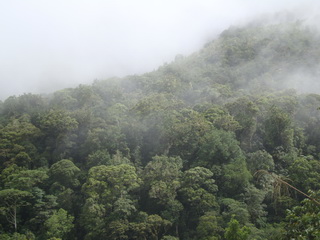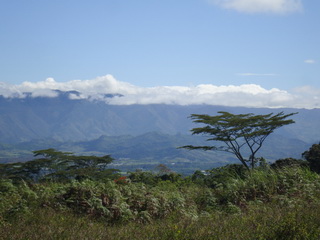 Clockwise; Eagle viewpoint, Kitanglad view, Kitanglad forests, forested range across valley from Kitanglad.
On Cebu we visited Alcoy which, as expected, gave us Black Shama etc. but also Hooded Pitta with no less than 4 birds calling at a single spot along the road.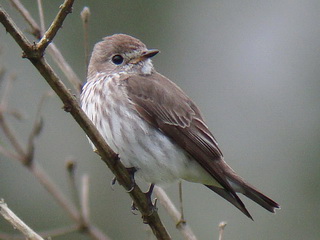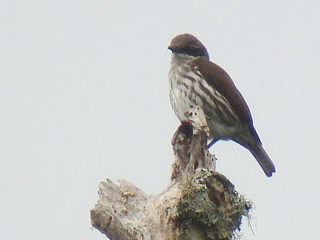 Grey-streaked Flycatcher, Kitanglad Stripe-breasted Rhabdornis, Kitanglad
Where Bohol usually gets voted as the nicest island, this year Kitanglad definitely made it as the best birding spot. Everything on the mountain went well on this tour. The trails were fairly dry and easy to manage, food was great, accommodation surprisingly comfortable and who minds it being basic if you can find yourself in the middle of nature? Birds were good as always. Woodcock and Frogmouth within half an hour on the first evening. Philippine Eagle seen perched for as long as we wanted… yes, I got guests starting to look at White-eyes with the Eagle in the scopes still… gush!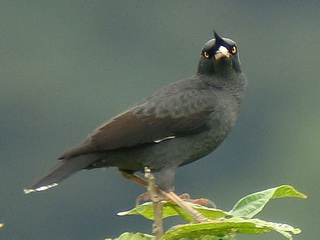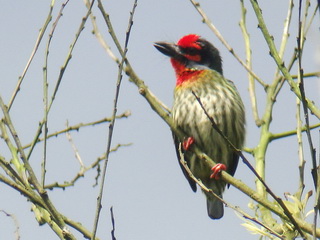 Crested Myna, Los Banos – Makiling 'cebuensis' Coppersmith Barbet, Cebu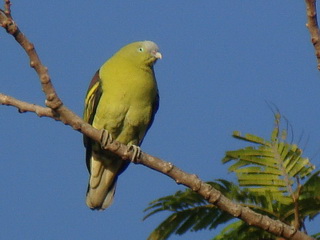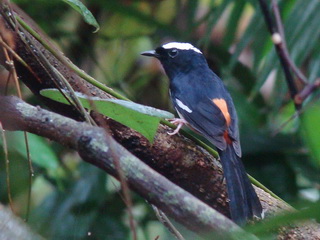 Philippine Pigeon, Subic White-browed Shama, Subic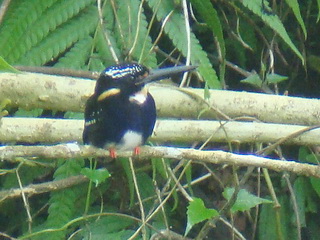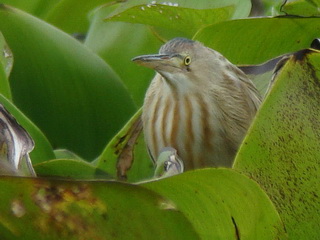 Silvery Kingfisher, Bohol Yellow Bittern, Candaba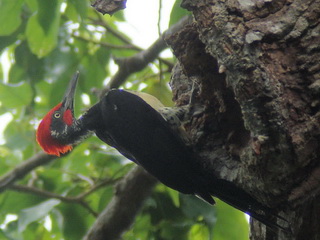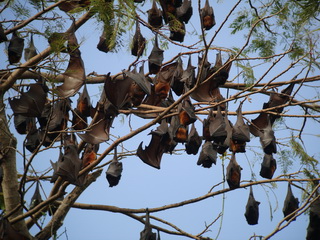 White-bellied Woodpecker, Subic Golden-crowned and Philippine Fruit Bats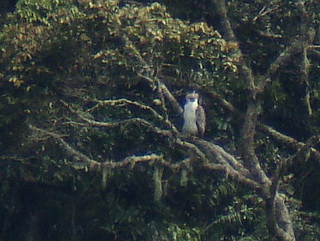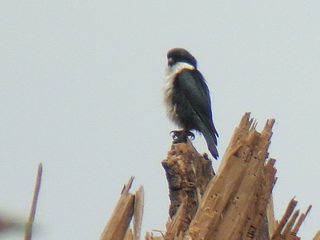 A small photo of a big Philippine Eagle. A big (mmm) photo of a tiny Philippine Falconet.
Home / top / other B2A reports Philippines report 2009 / 2010 / 2011 / 2012 March / 2013